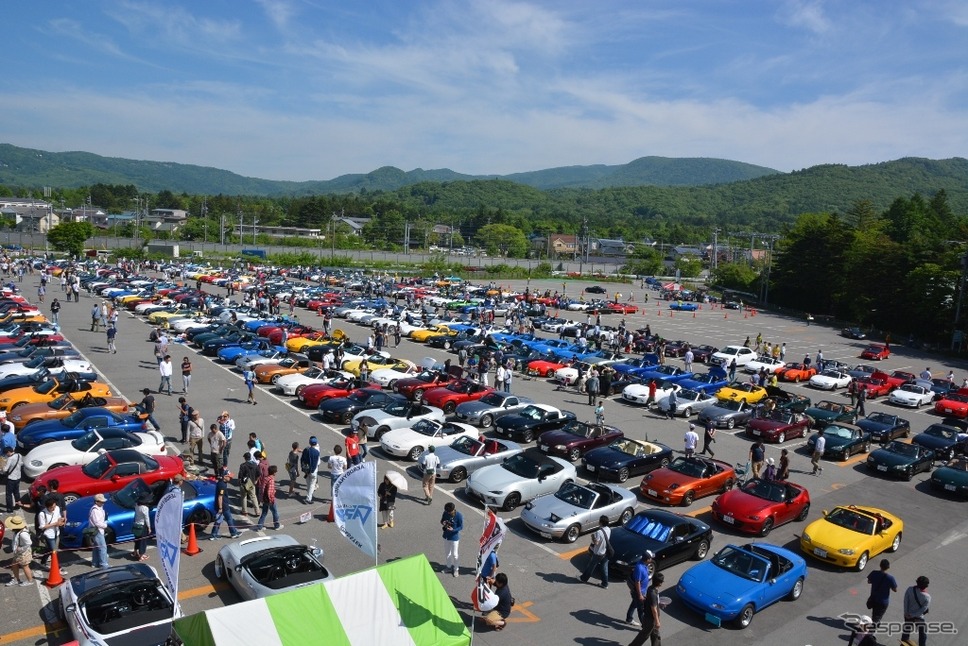 This past weekend was the Karuizawa Meeting 2016, an event held in central Japan to celebrate the Mazda Roadster.  The event started as a small gathering in 1993 with just over 100 participants.  It has grown each year since then with over 2100 people attending the 2016 meeting.
One of the big highlights this year was the official Japanese unveiling of the MX5-RF which was first shown earlier this year at the New York Auto Show.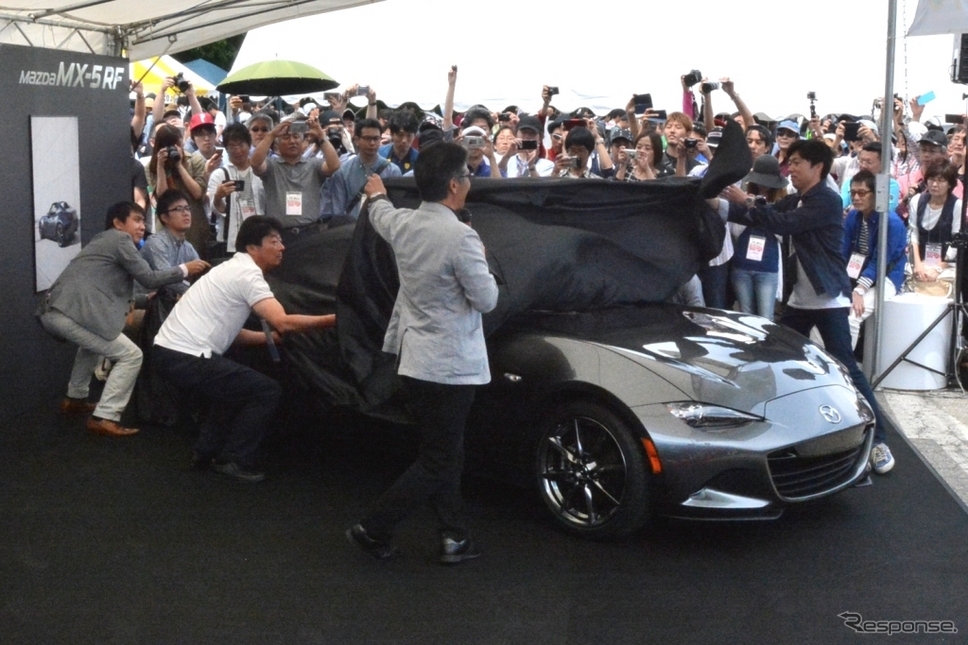 Other events included a pedal car race for the children, the signing of the 1 millionth Roadster, a group drive, and of course a large parking lot gathering where owners were able to show off their personal cars.
Large, one-make events like this happen somewhat frequently in Japan.  Something like this is a bit uncommon in the US, with events geared towards specific makes or models tending to have lots of other cars as well.  I've been curious about what the difference is between our countries that makes meets like this so rare here.  If anyone has any insights, I'd love to hear them.