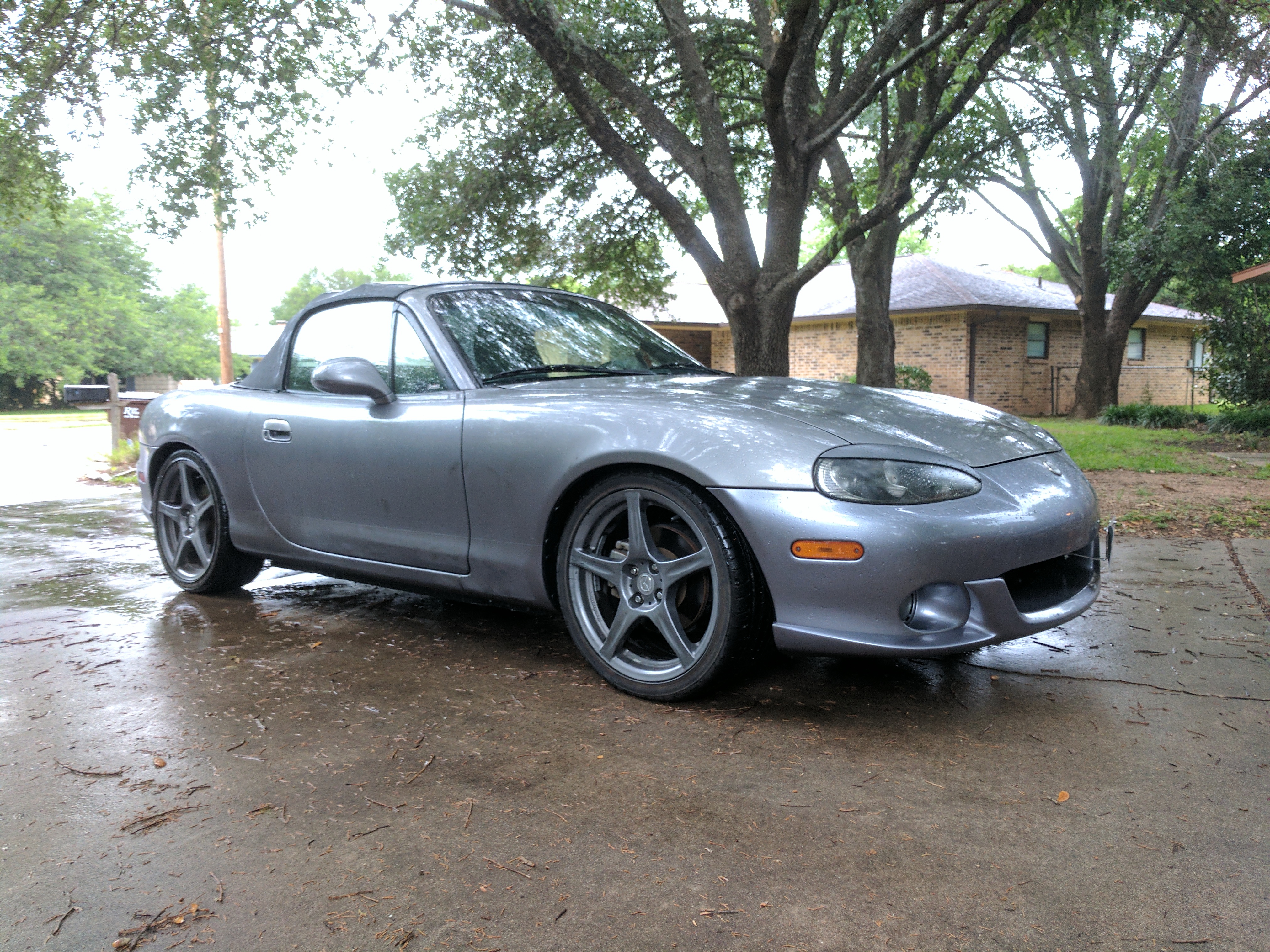 I've had the chance to show my 2004 Mazdaspeed Miata a little love recently, so I though I'd take the time and post a list of what's been done to it up to this point.
Since this is my daily driver, my goals have been to improve the car, without sacrificing it's ability to be a comfortable, and usable car.  To that end, any mods must either improve its comfort or usability, or improve performance without compromising anything else.
Interior
Exterior
Suspension/Chassis
Performance
Not Yet Installed
Ultimately, the car will see a Bell Engineering ecu reflash which will allow it to use the larger injectors, allowing me to upgrade to a better turbocharger when the stock is in need of replacement, along with a 15″ set of wheels, and a Flyin Miata downpipe.  That combo of mods should put the car at around 250rwhp, while staying very driveable, quiet, and passing smog.