It's been a couple weeks since I was at the Tokyo Auto Salon, and at the risk of sounding cheesy, I still have that feeling you get when you wake up from a very realistic dream.
I first learned about the event in my early 20's, around 2002 or so. Attending the Auto Salon has been a bucket list item for me since then, what JDM enthusiast could not be amazed at the sheer number of cars on display in every state of modification? The stars aligned for me this year and I was able to finally go.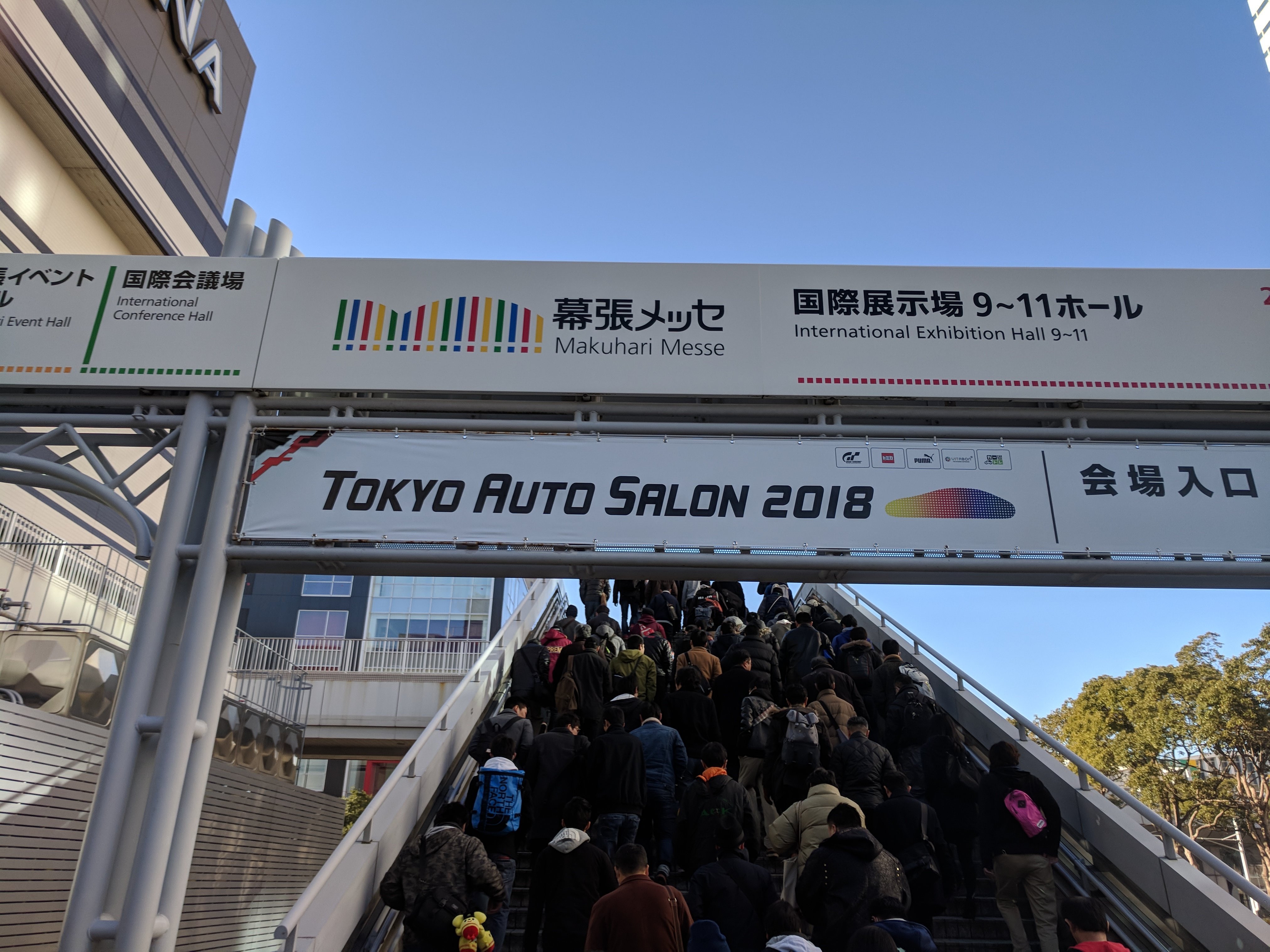 The show is an assault on the senses. When I first stepped into one of the expo halls at Makuhari Messe, the sheer size of the building itself is something to take in. Despite being so vast, you can't help but feel really cramped due to the number of people on the floor. If you have personal space issues, this is not the show for you (Nor is the metro at rush hour I discovered, but that's another post…). Once I got my bearings, I realized that I was not seeing the entire show, only about a quarter of it. There are four large buildings at Makuhari Messe, each one filled to capacity.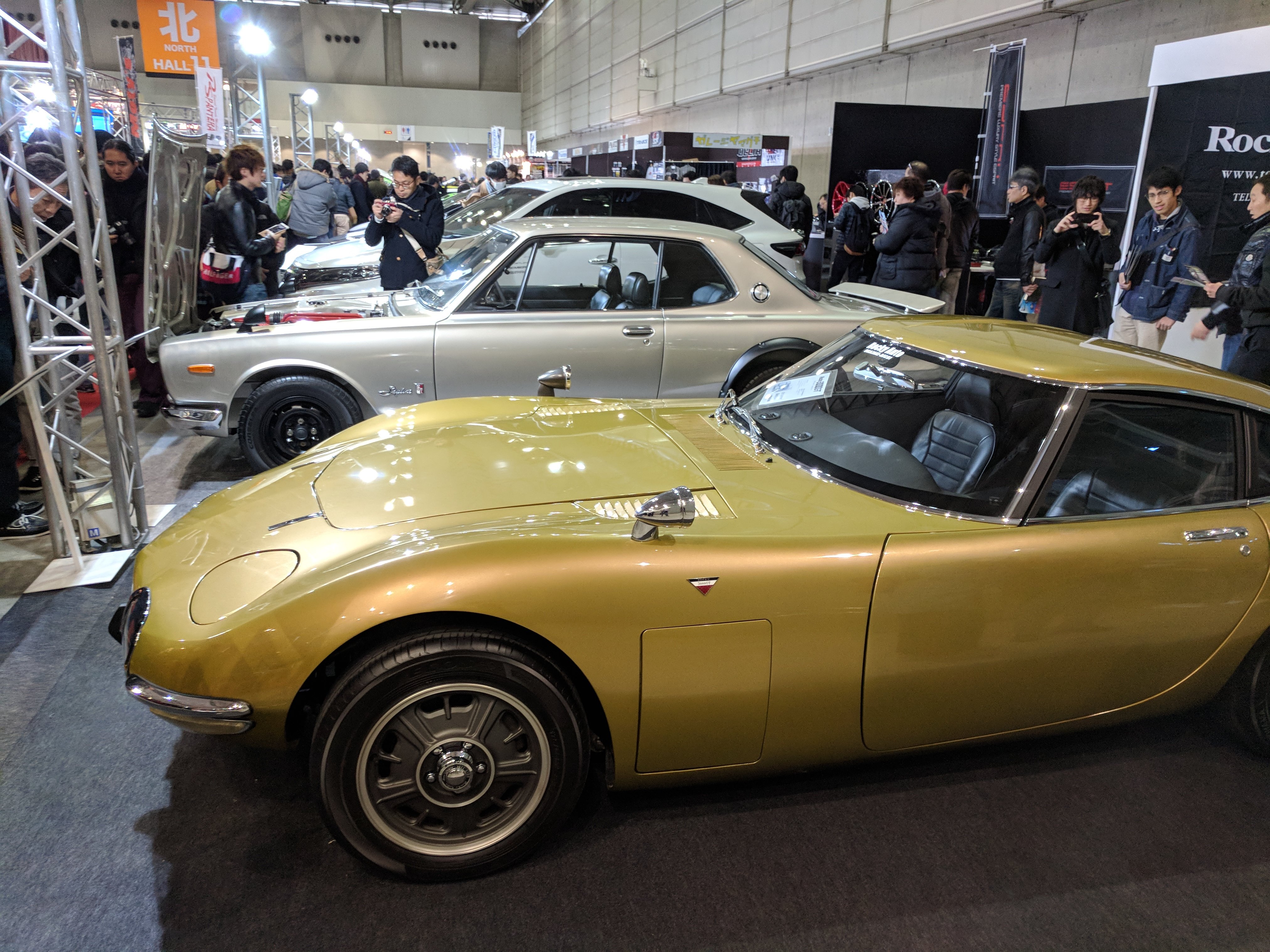 One of the amazing things about the show, is that it can be overwhelming to the point of making you a bit numb. Early in the day, I was stunned upon seeing Skyline GTR's of every year, 2000GT's, D1GP Cars, and just about anything else you can think of. Towards the end of the day, I was passing up some of these same models having seen so many already.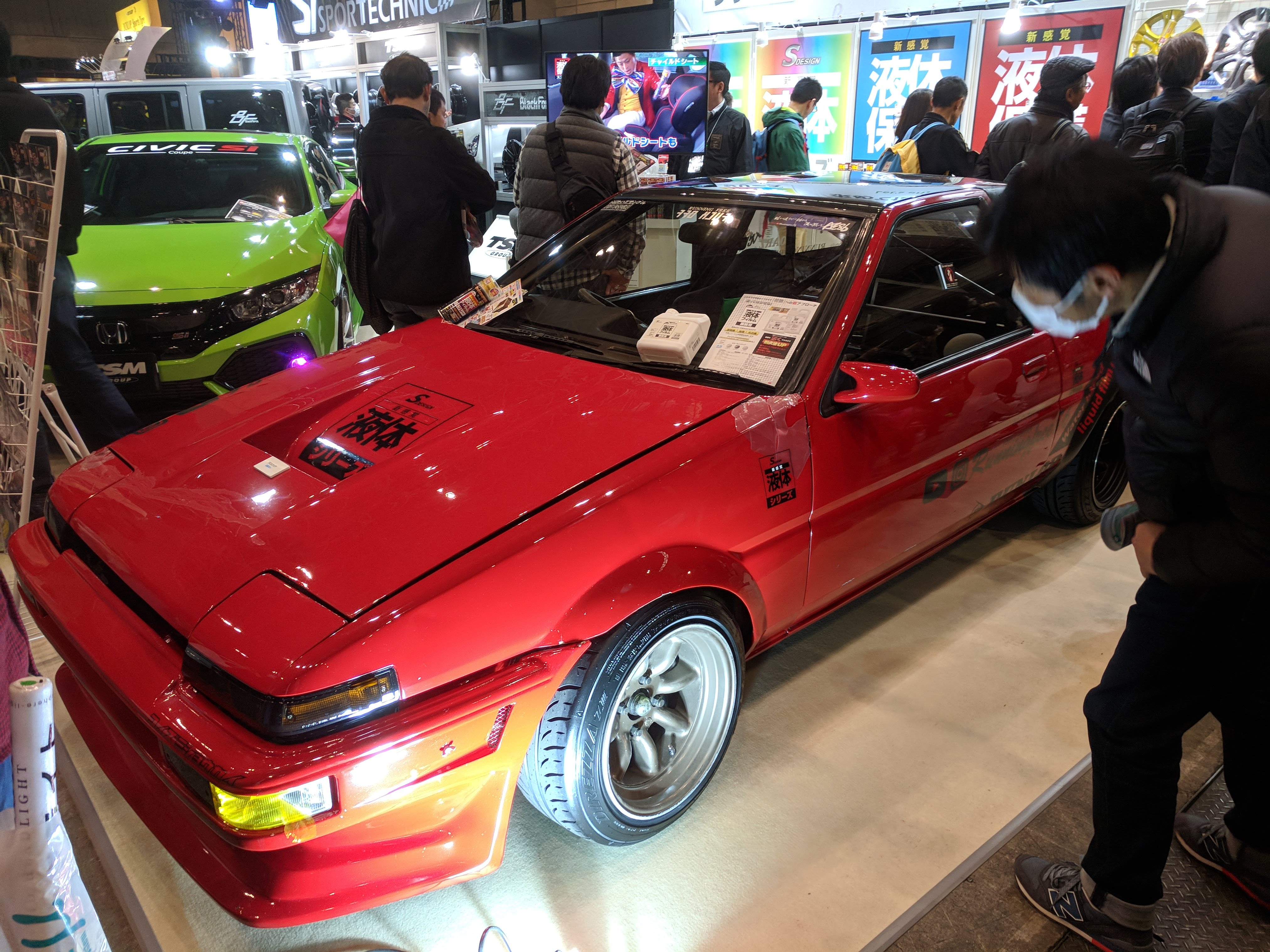 One somewhat funny moment happened when I cam across the AE86 above. For those who don't recognize it, that is owned by Hiroshi Takahashi, better known as runningfree86 on Instagram. I had no idea he was going to be there, so I checked his Instagram to see if he had posted anything recently, hoping to maybe meet him. It happens that he was doing a live video, and within a few seconds I saw that the point of view would have been that of the gentleman beside me who had his phone out… I said "oh!" and he looked at me, so I showed him what I was watching to our mutual amusement. I had a chance to chat with him for a couple minutes. He could not have been nicer.
Aside from seeing cars from almost every builder, shop, parts producer, and auto maker of note, there was also drift demonstrations outside. First was Ken Block doing his thing, and then a number of D1GP drivers in their actual D1GP cars. Keiichi Tsuchiya, The Drift King, also made an appearance. Very cool to see him in person after all those hours of seeing him in videos from Option2, Best Motoring, and more.
Overall, it felt less like going to a car show, and more like a pilgrimage. I can't recommend going enough. After having built up the event in my head for well over a decade, it ended up being better than I could have expected. I'll end it here with the complete gallery that I shot at the Salon. Thanks for reading!