When I initially planned my trip to Japan, the sole purpose was to attend the Tokyo Auto Salon. It was easily the highlight of the trip, and probably the best experience I've had as an automotive enthusiast… that is until 3 days later.
As I had a week in Tokyo, I of course planned quite a few different activities. One of those was to book a tour at Fun2Drive. If you're not familiar with them, they offer driving tours and rentals, all with their fleet of quite spectacular cars.  Deciding what to drive was not an easy choice, but I eventually went with the R34 GTR.  Most of the cars they had were also available in the US, and I wanted something that I couldn't get here.  I will admit that I prefer the looks of the R32, but thanks to those being over 25 years old, they are beginning to trickle into the states, and I've seen a handful in the past couple of years.
About 2 weeks before my trip however, I received an email telling me that another customer had crashed the R34 and it would not be available.  Thankfully the R32 was good to go, so I switched my reservation to that.
Fun2Drive is located near Mount Fuji, in the Hakone area.  This is about 2 hours from Tokyo, and of the various ways to reach it, there's a bus route that will take you from Shinjuku Bus Terminal, and has a stop literally right in front of Fun2Drive.  I actually found that locating the place to purchase the ticket was an ordeal in itself, and I'm planning a supplemental post to this one which will be a full how-to on booking, and getting to the location to help others in the future.  Eventually though, I did get my ticket the day before I needed to leave and I was set.
The drive to Hakone is actually quite nice.  The bus is large and comfortable with a bathroom on board.  The scenery en route to Hakone was enough to keep me entertained for the duration of the trip.  If you're a veteran of Japan, this probably won't be the case for you, but I was glued to my window as the scenery changed from dense metropolis of Tokyo, to more wooded and mountainous terrain.  There's also a pretty magical moment when you get your first really good look at Fuji.  You can see that mountain in photos all your life, but when it's in front of you, it's like you're learning of it for the first time.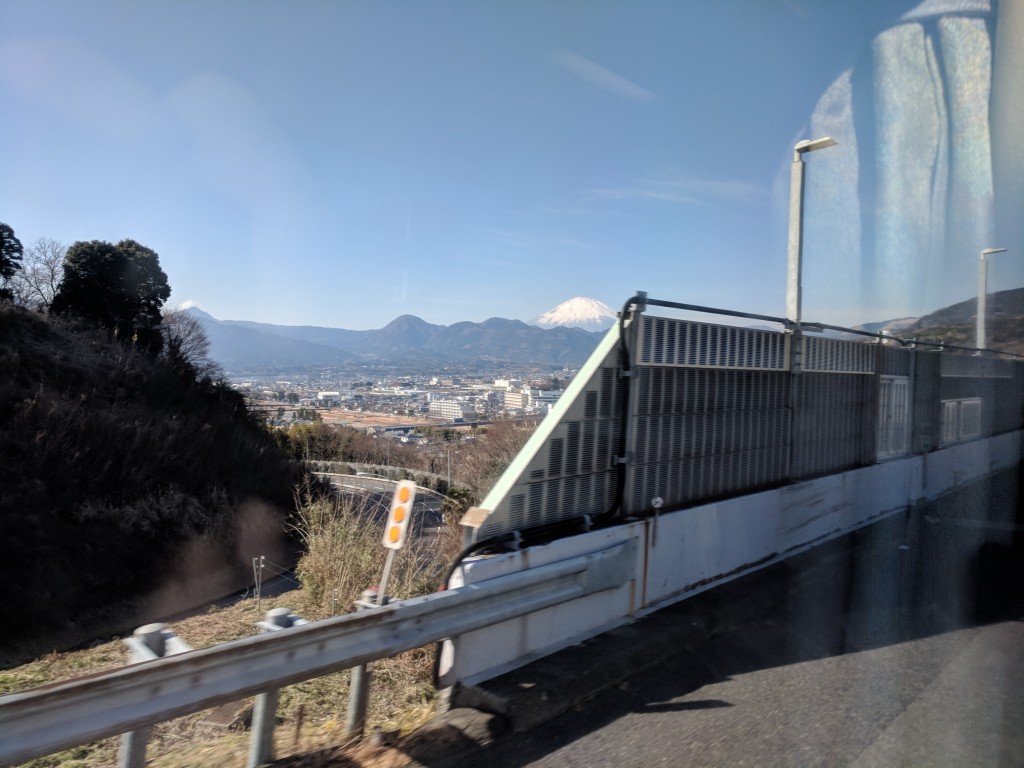 Once I arrived, I realized that two other passengers were getting off at the same stop.  They were a couple friends from Australia who had also booked the same tour.  I was greeted by the staff who sat us down to finish the booking paper work, give us safety information, and provide an overview of where we would be going that day.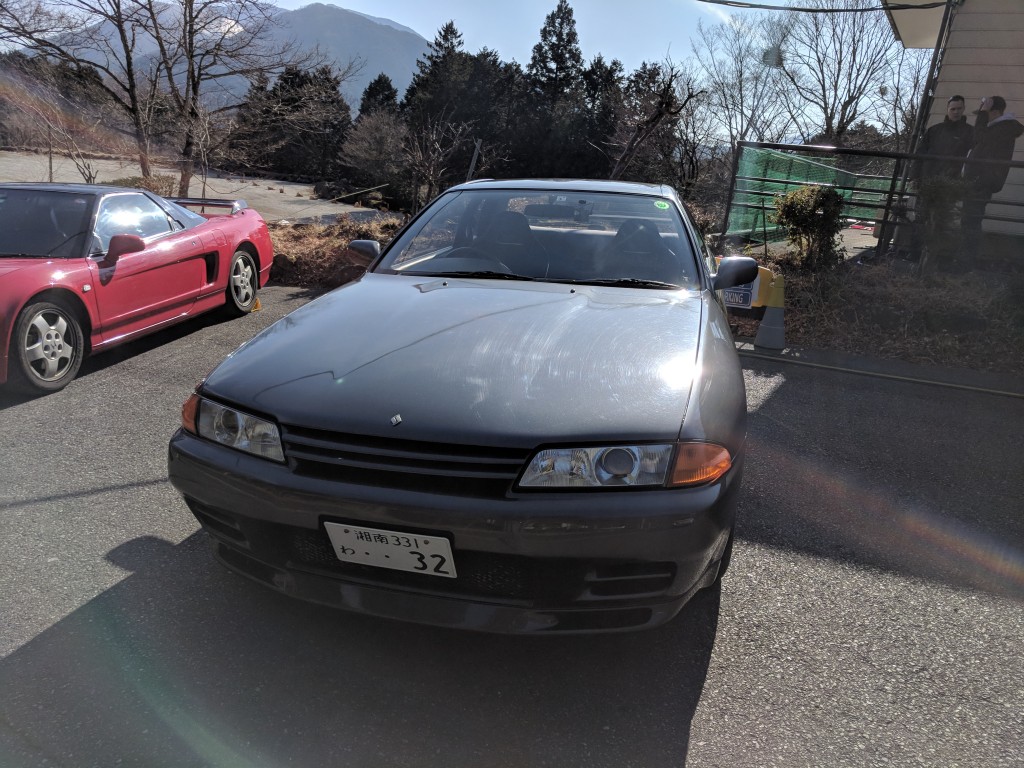 Once that was in order, we hit the road.  I've only driven in Japan once before, and that was in a Suzuki Wagon R.  Driving a manual was a much different experience as I've never had to shift with my left hand before.  It wasn't terribly difficult, but the 2-3 shift proved to be a little tricky for the first 30 minutes or so.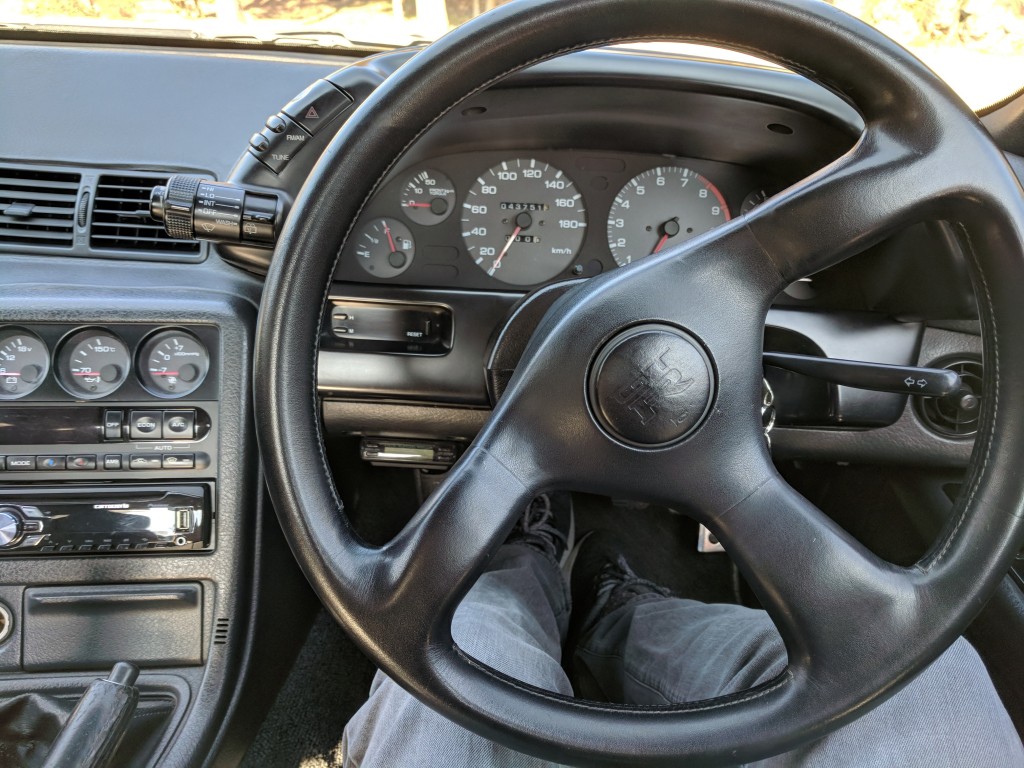 Our first stop was Fuji Speedway.  When no races are going on, you're allowed to enter the facility for a small fee and explore the grounds.  We drove to a couple different locations and also went to the grand stands on the main straight.  When we drove to our next location, I was first greeted by the sounds of tires and the smell of burnt rubber.  It turns out there was an amateur drift day happening on the drift course.  Having seen countless clips of similar events, it was really great to see it up close.  I was a bit taken with the whole thing as you can tell by my expletive in the video below.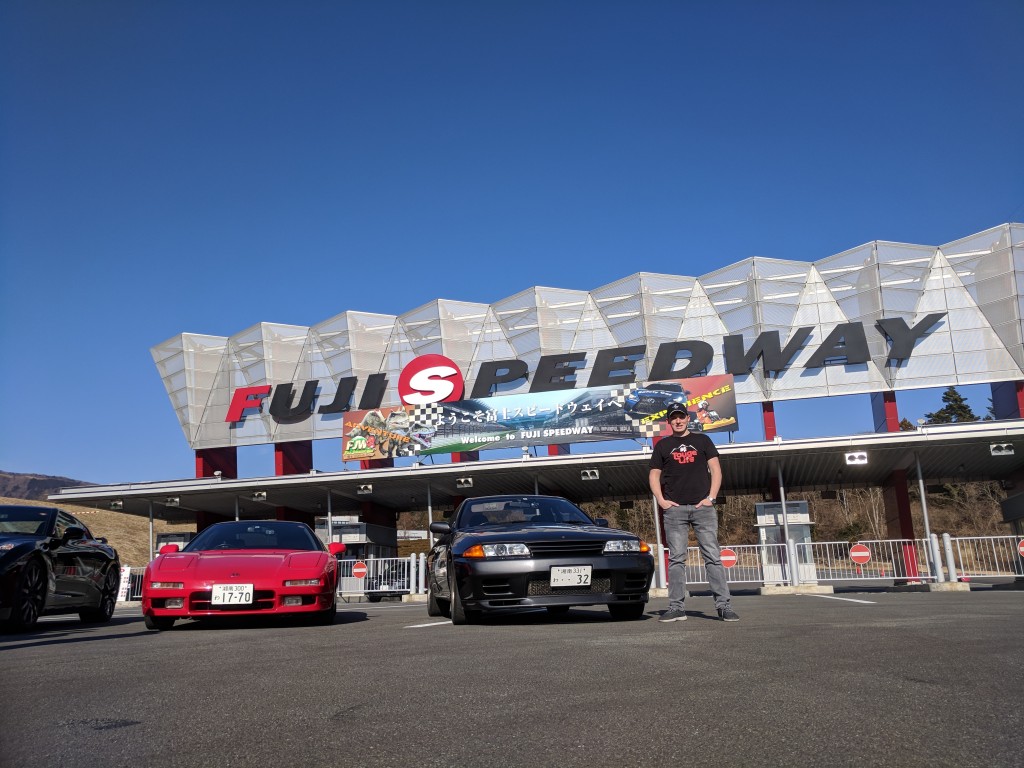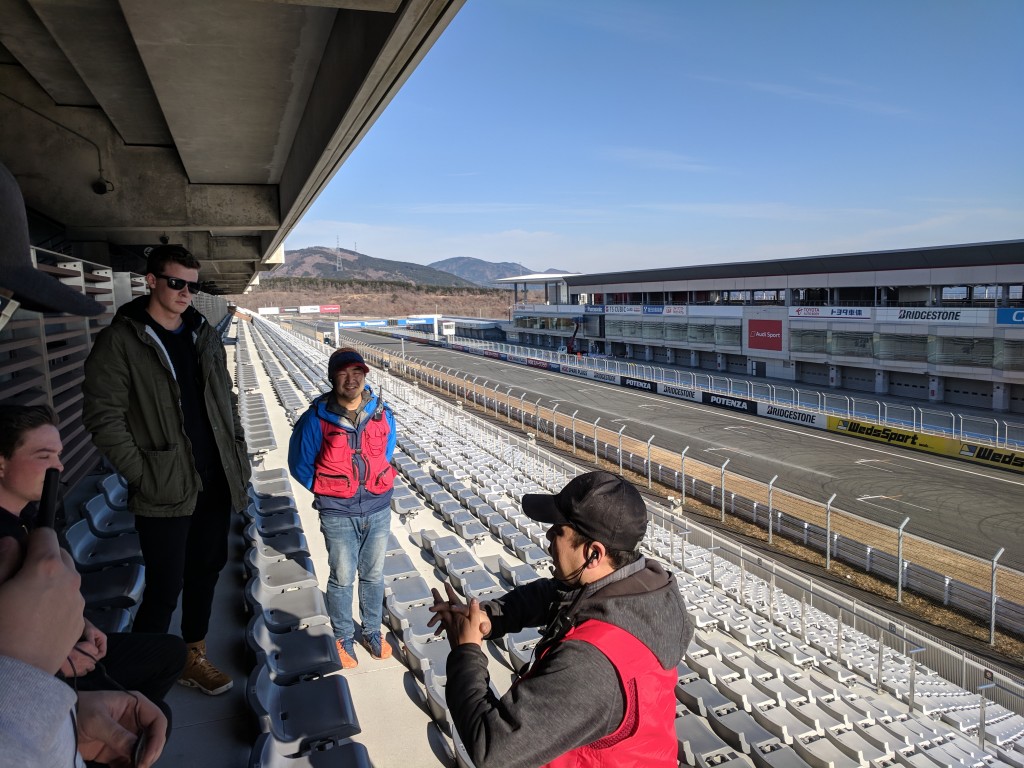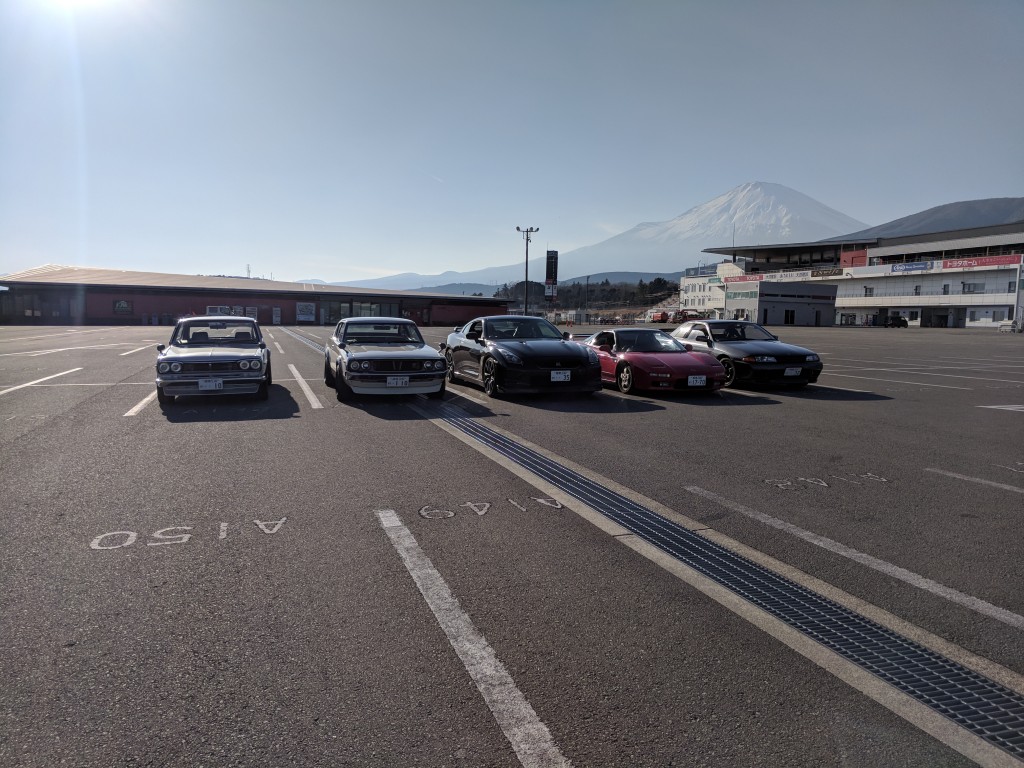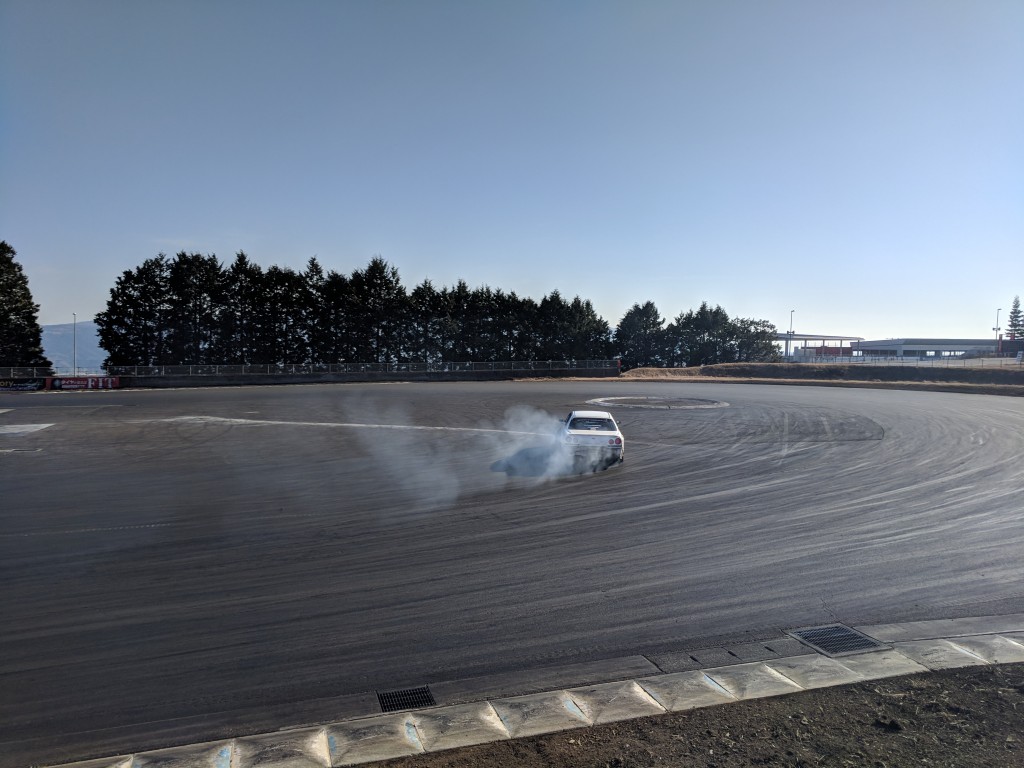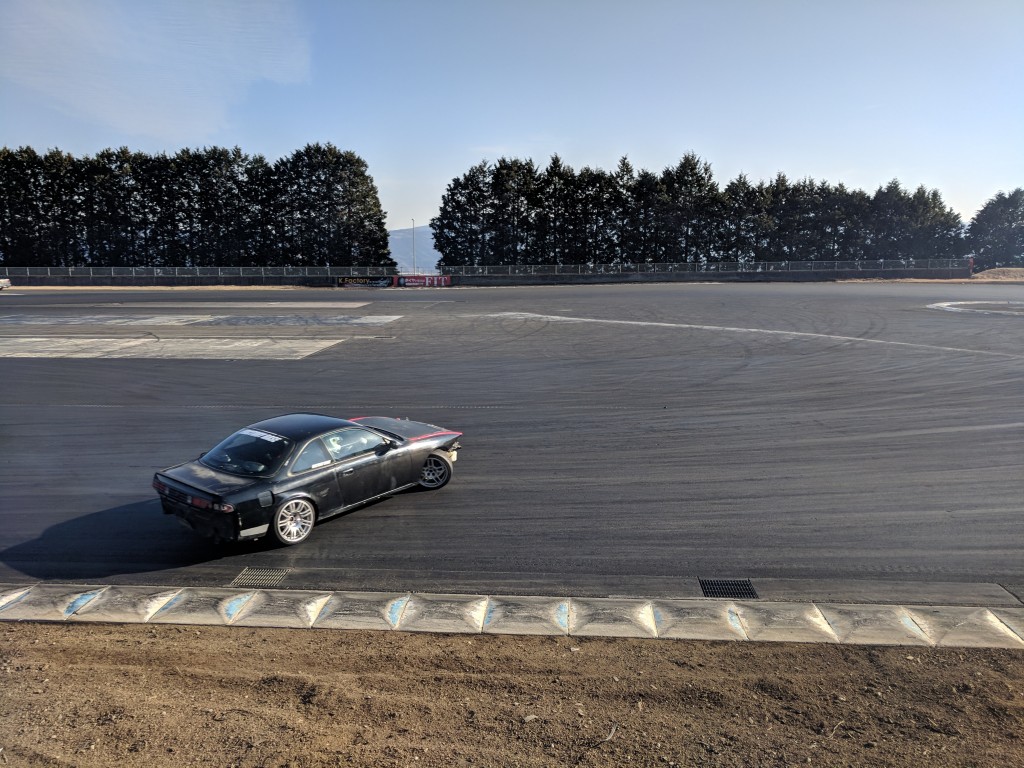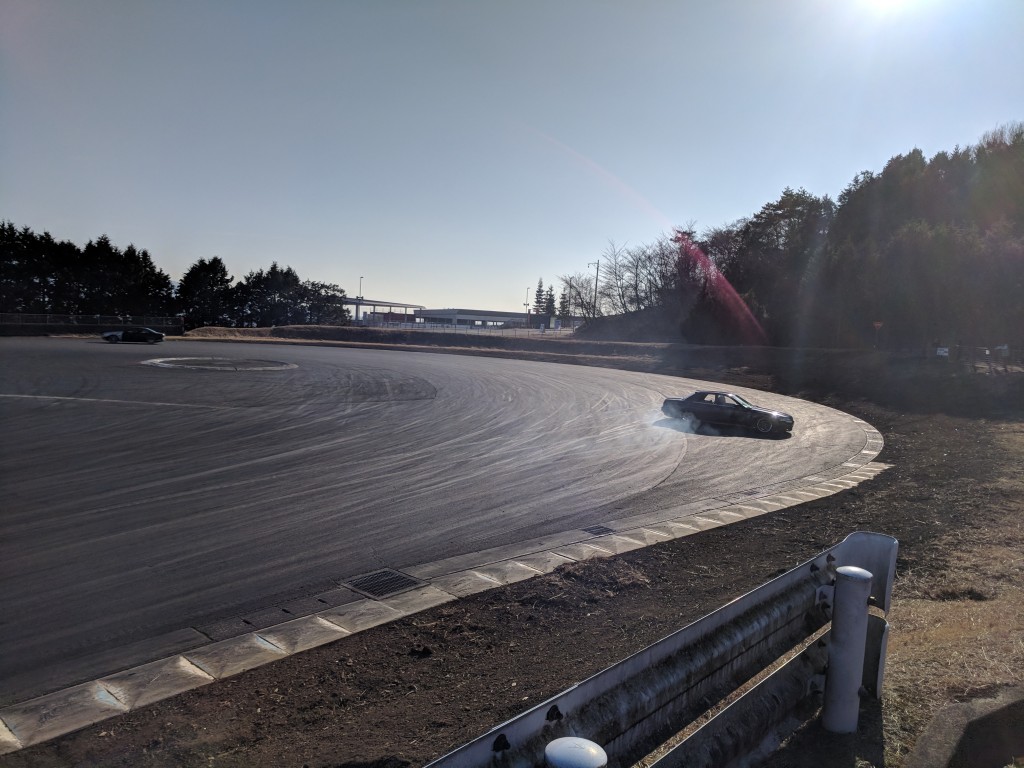 From there it was off to Lake Yamanaka, the largest of the five lakes around Fuji.  This lake is right at the base of the mountain, and we were closer to it here than at any other point.  The scenery here can sweep you away with its beauty.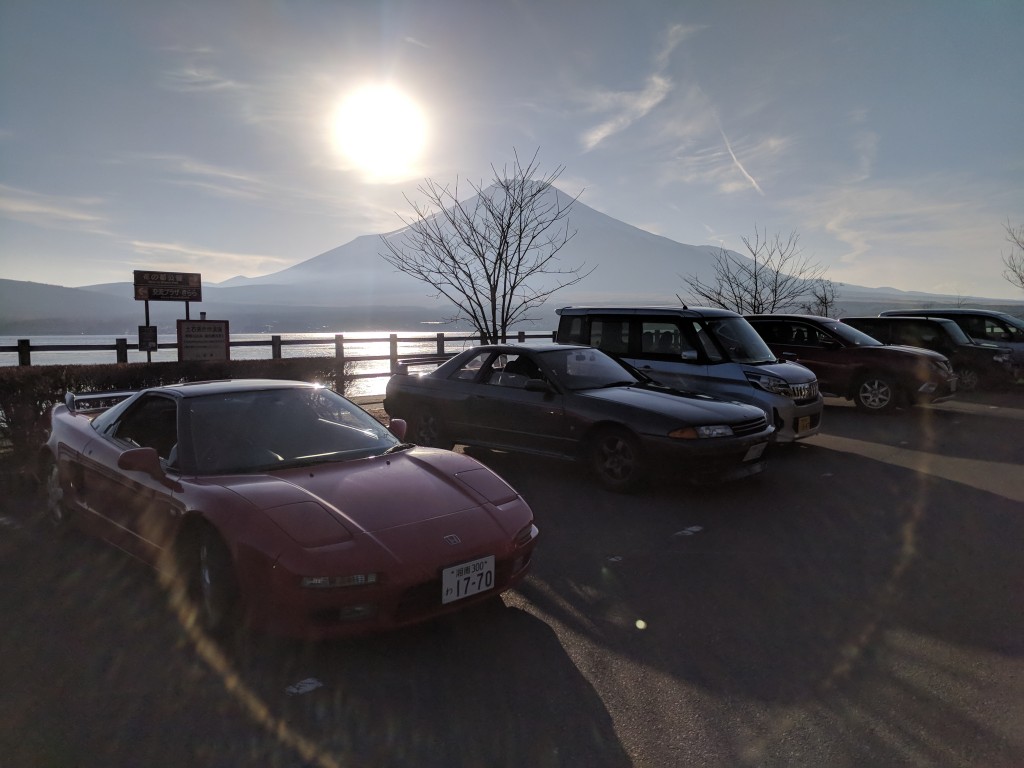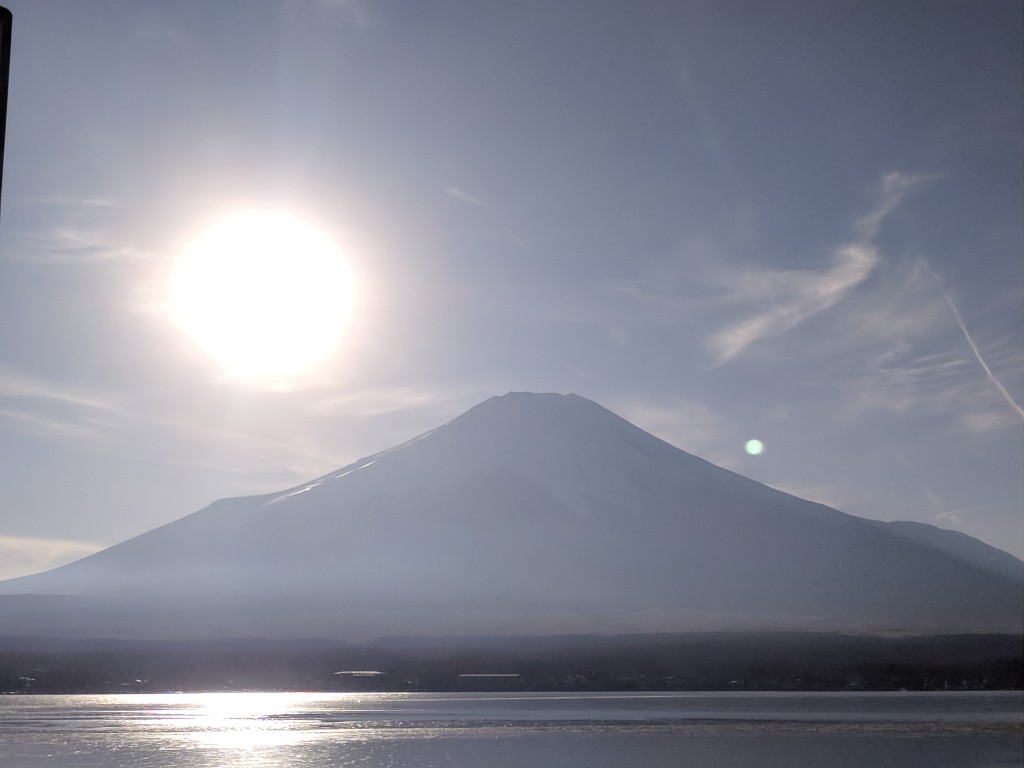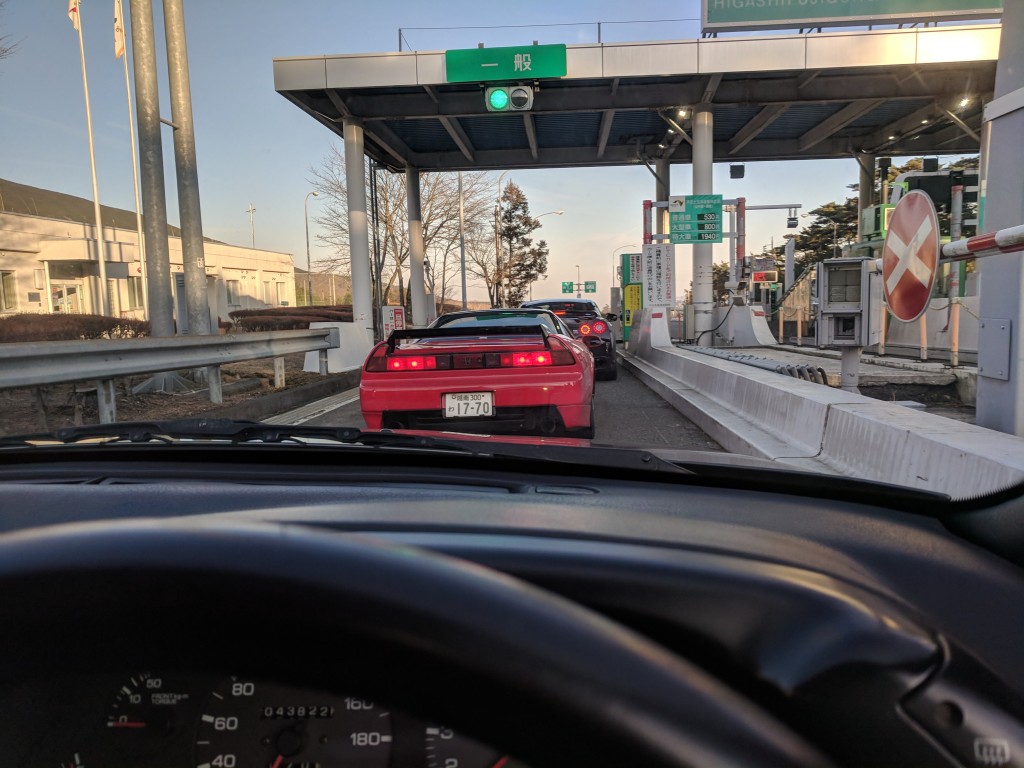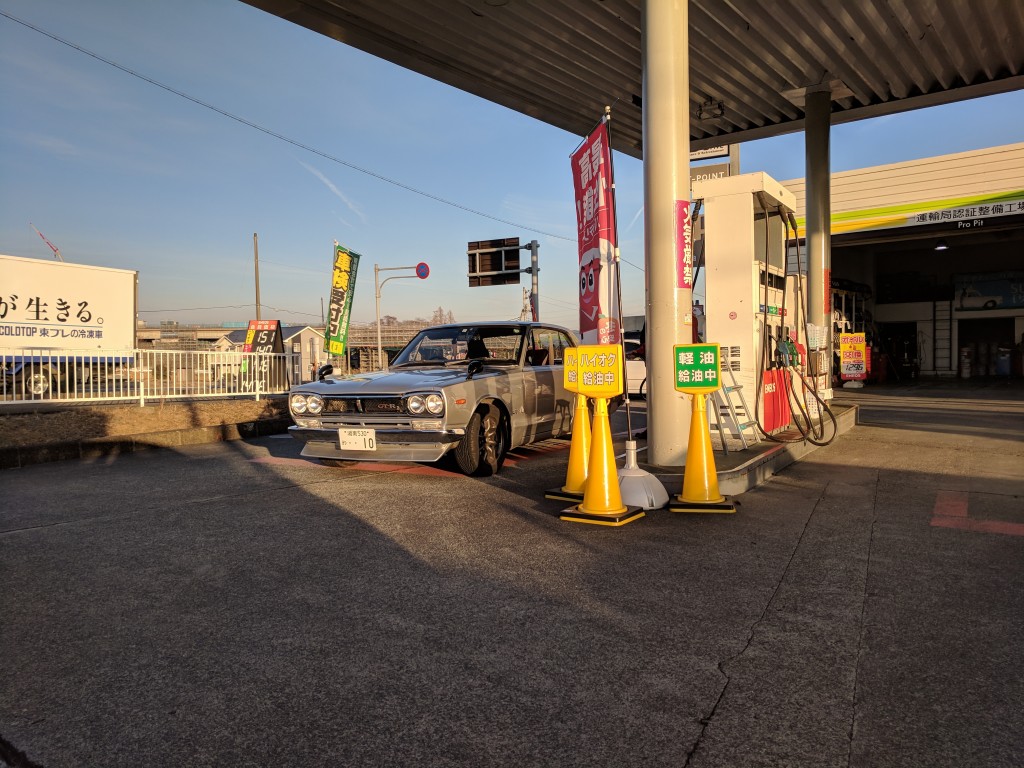 After this, we stopped at a gas station to fill up, and then headed back to Fun2Drive.  While there were two main stops, the routes between them were really the main attraction.  I've seen countless videos of touge runs from Option2 VHS tapes I bought in the early 2000's, to random YouTube videos today.  I still was not quite prepared by just how challenging those roads could be.  Even at a slow pace, you have to be quite careful.  With hairpin turns that are completely blind, to the gutters along the side of the road that I dare not imagine falling into, I'm even more impressed with the people who can drive these quickly without totaling their car.
From start to finish, the whole tour was around three hours.  I was initially worried that it would not be long enough, but the mental energy expended by driving on strange roads, in an unfamiliar car while driving on the other side of the road had me quite tired by the time it was done.
I feel like this experience alone is worth visiting Japan for.  It is really something special they have tucked away in Hakone, and I'll doubtless be doing it again the next time I visit.