This is probably the last post from my Tokyo trip earlier in the year.  A bit late on this one, but thankfully photos of sick cars are timeless.
After spending most of the day at the auto salon, I made sure to leave some time before the mass exodus in order to scope out the adjacent parking complexes.  I almost always make it a point to check the parking lots at car shows, races, etc. The cars which made the drive to Chiba this year did not disappoint.
The tour-de-parking lot started out with an STI looking stunning in white.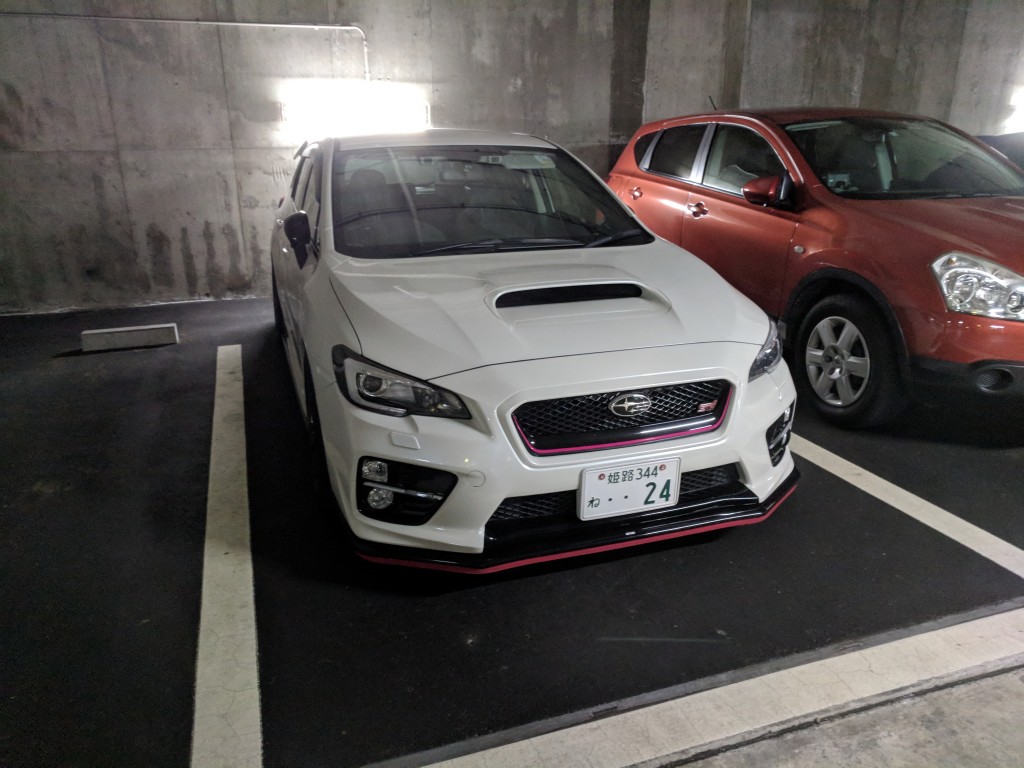 Non GT-R R34's don't seem to get the same love as their R32 counterparts for some reason, but I really like the look of them.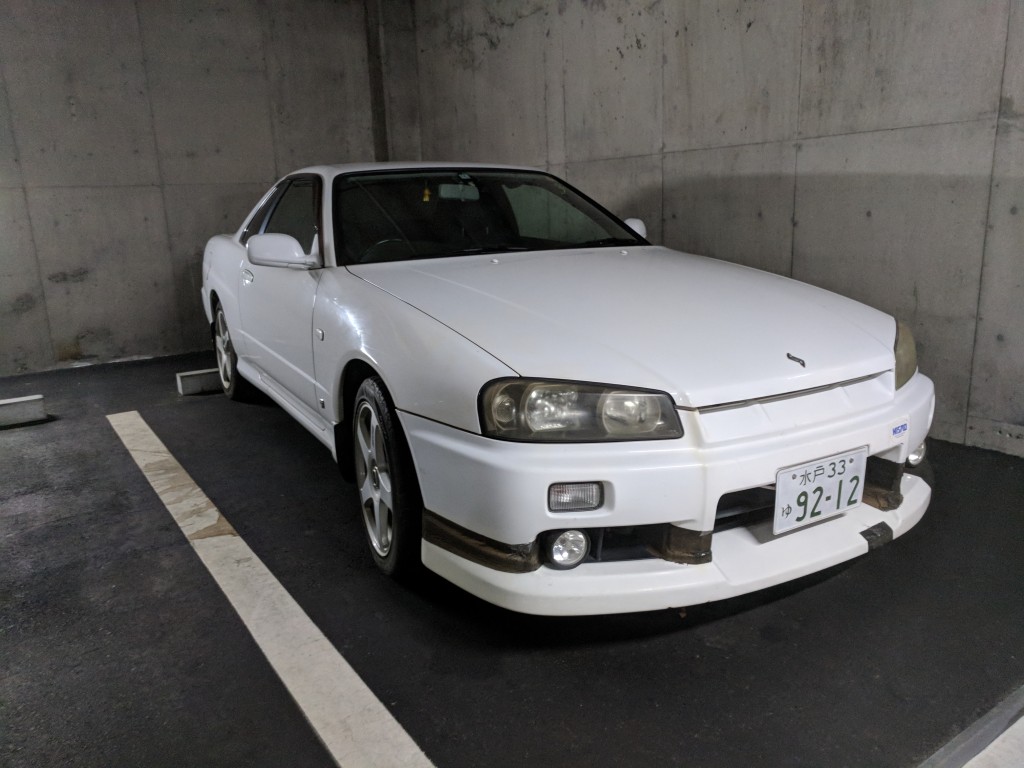 Embarrassingly enough, I can't recall what this is.  But rest assured it's not the last tuned tiny hatch in this gallery.  Kei car tuning is a big deal here.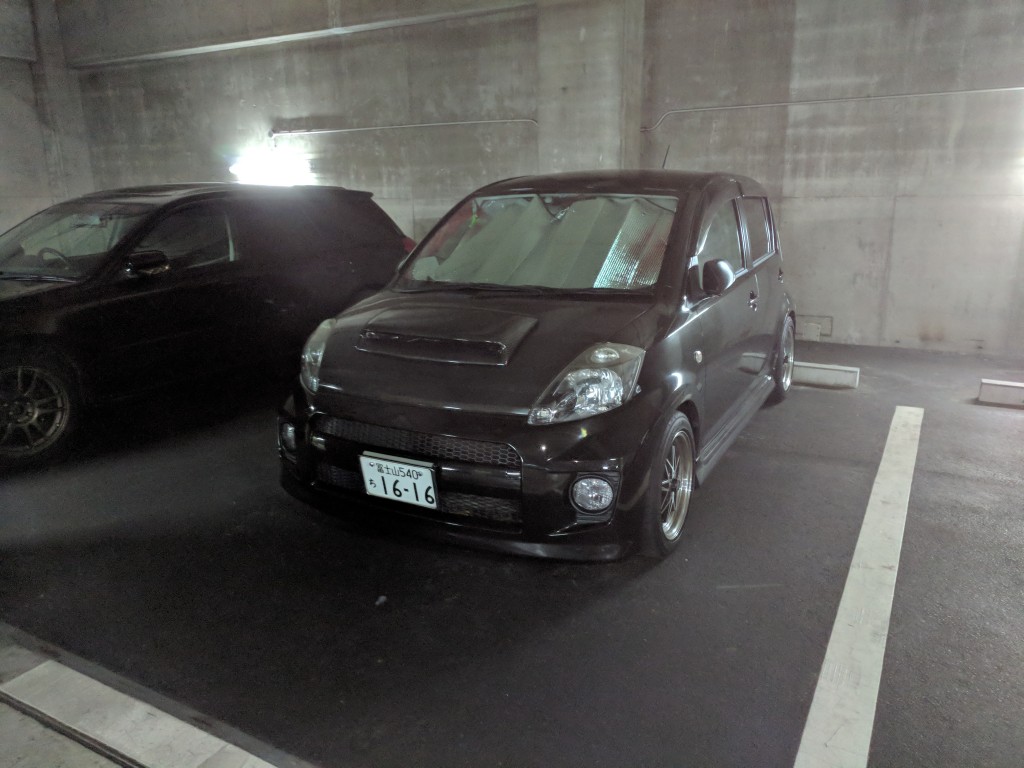 Legacy STI Wagon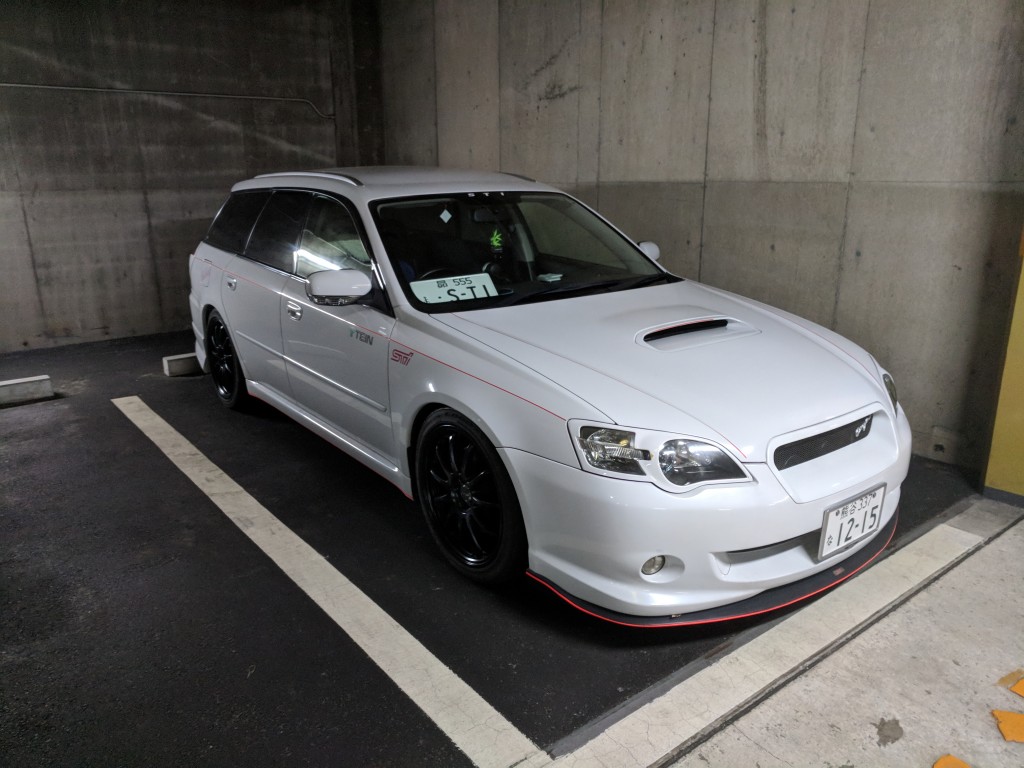 If I had to take a guess as to what sort of car I saw modified most often in the streets, I would say mini vans.  Lowered vans were very common.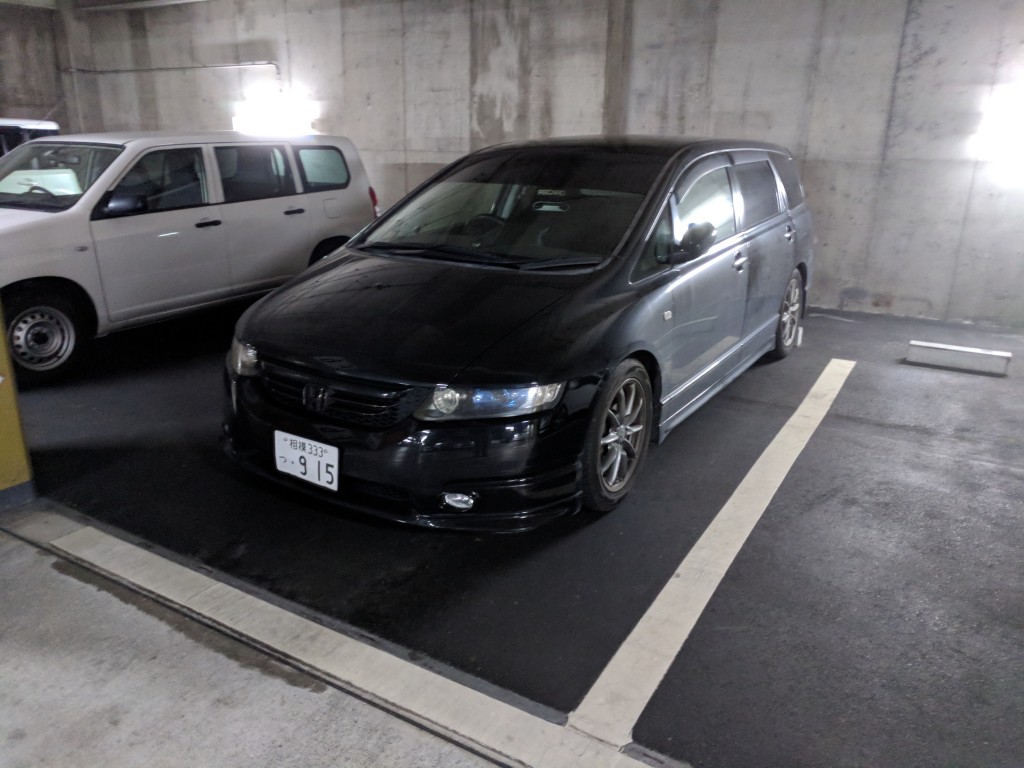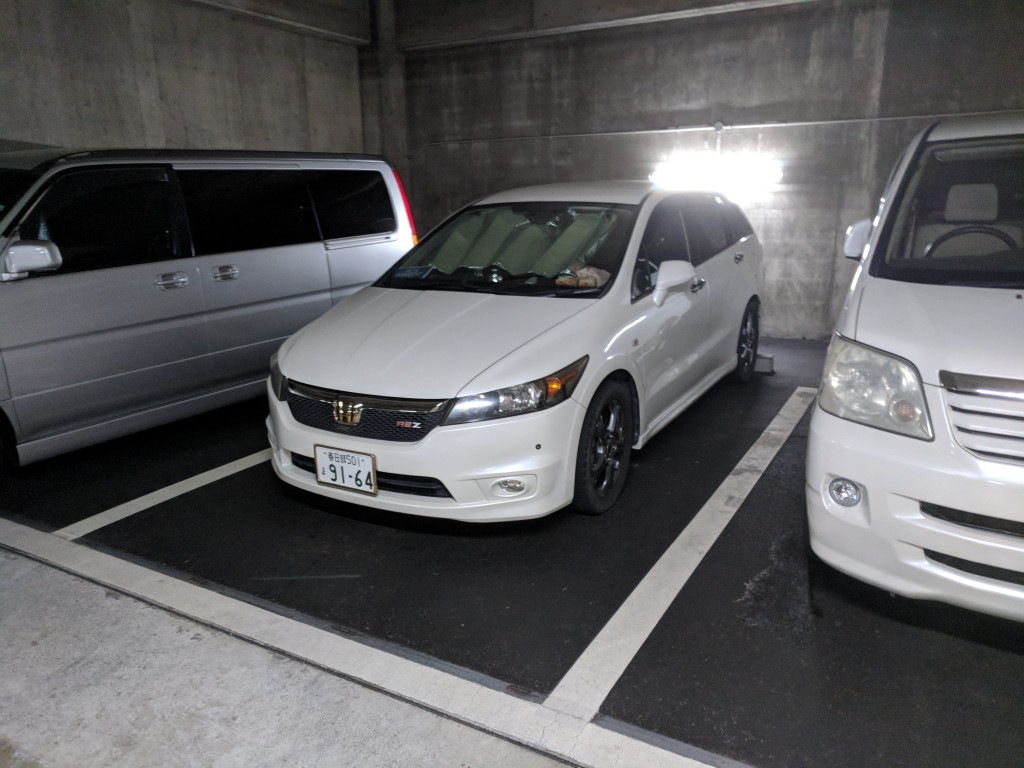 A pair of Subarus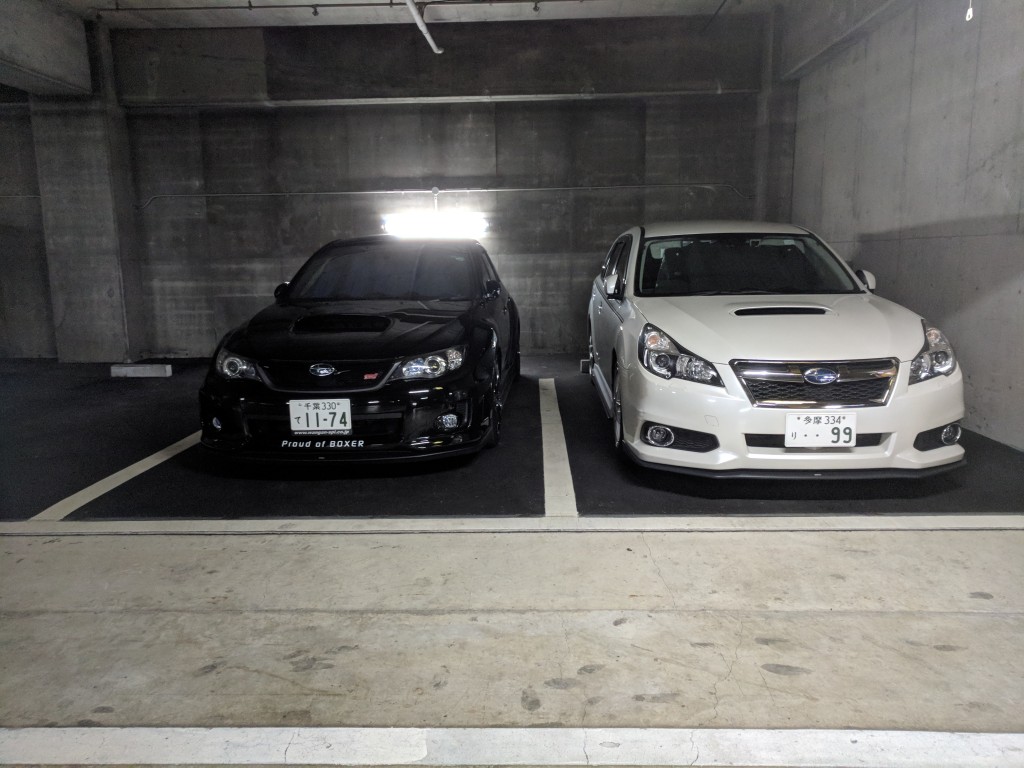 Honda Fit with a CF bonnet, aero parts, and what appears to be Work Emotion CR's.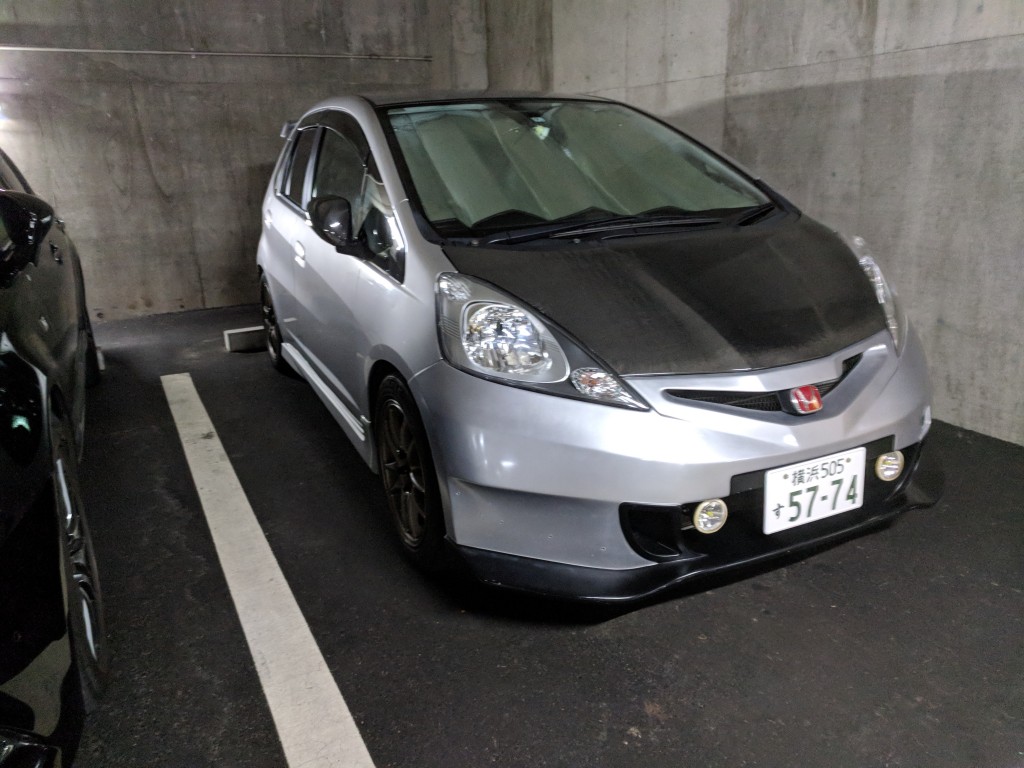 Yet another slammed kei car.  I was often shocked at just how low some cars are in Japan, but with the condition of their streets, I see how they can get away with it.  My Miata isn't close to this low, and it beats me up on the less than perfect Texas roads.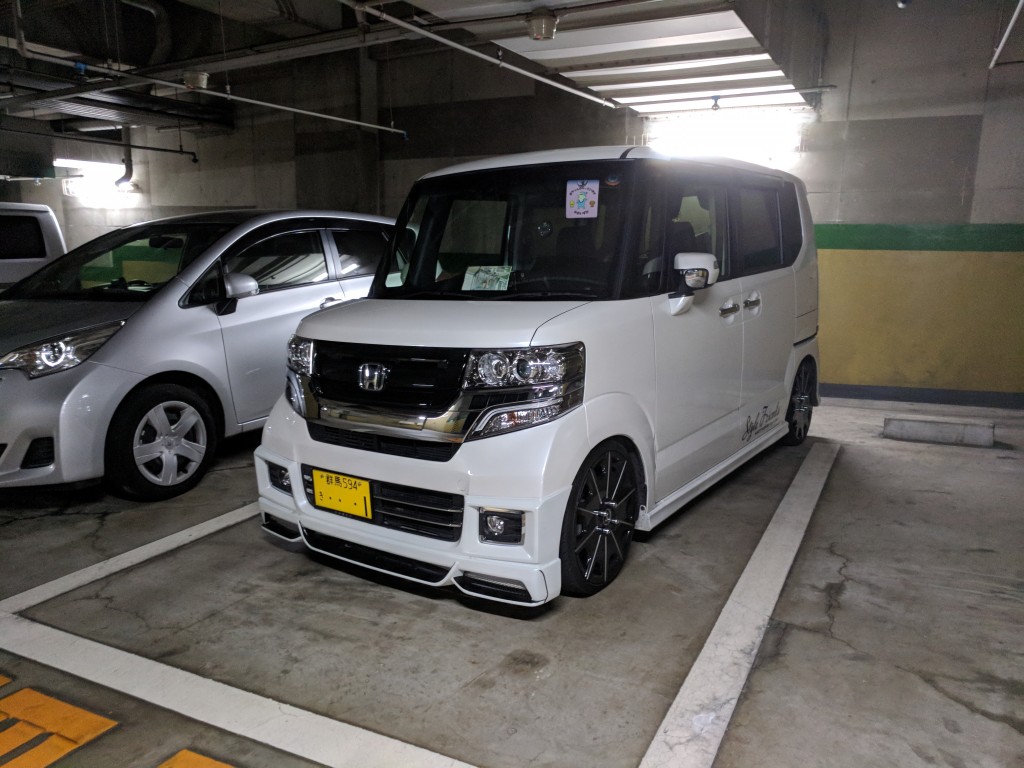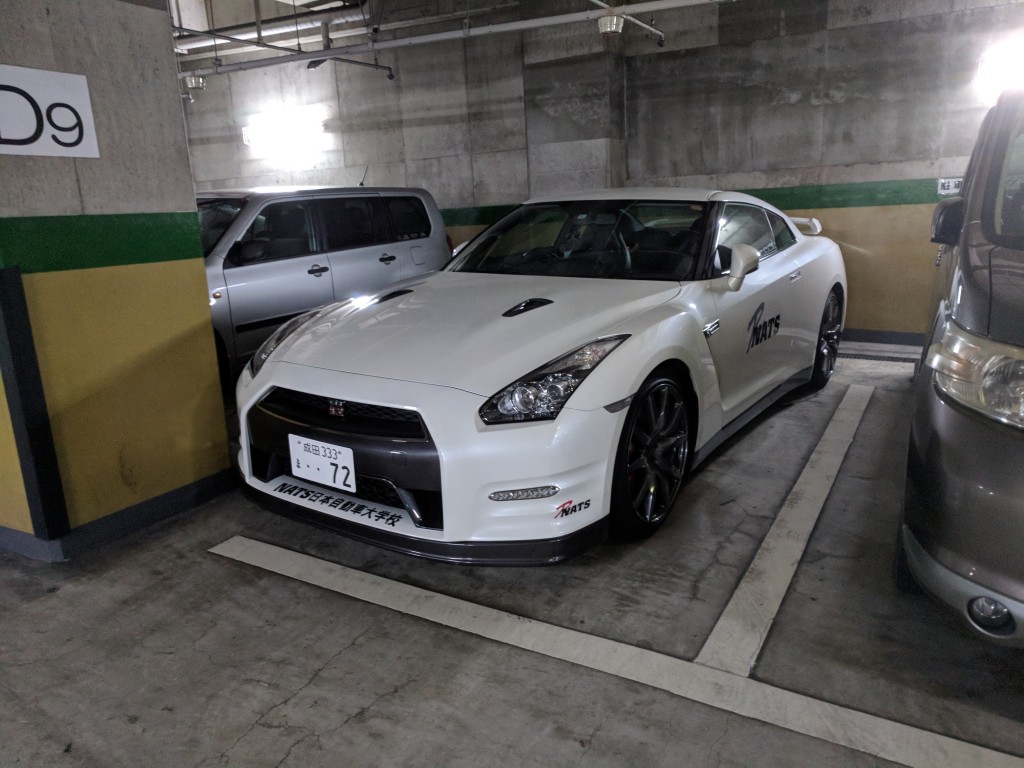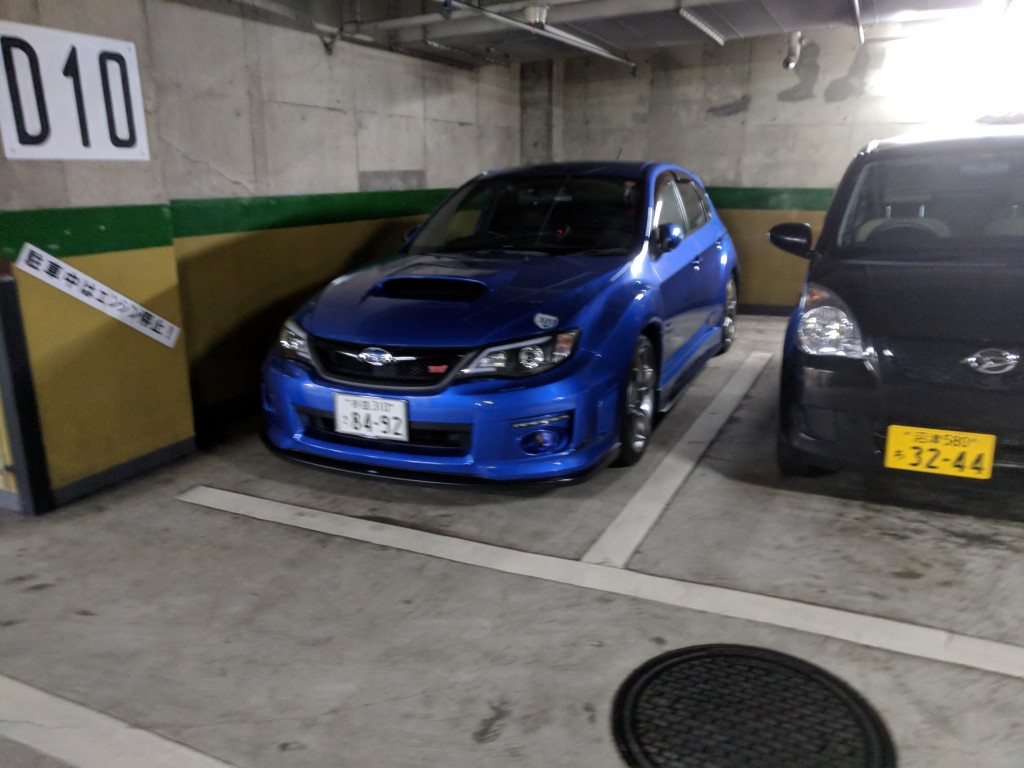 First gen WRX STI.  Shame we never got this in the US.  It's the best looking Subaru ever made in my opinion.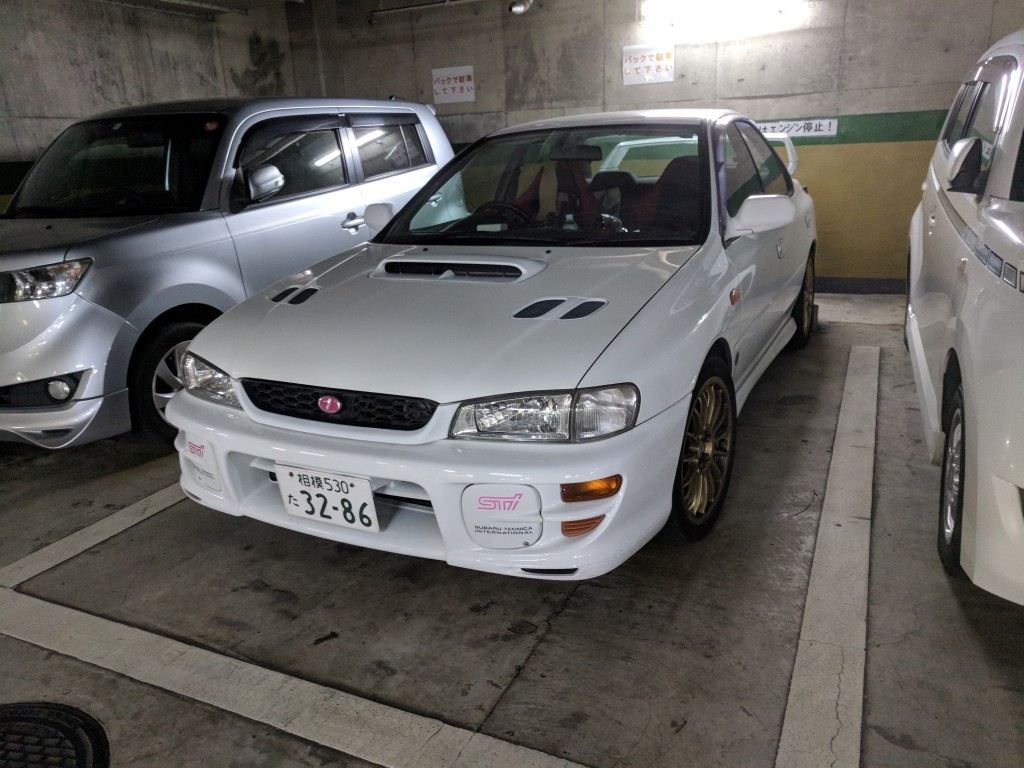 An NA Eunos Roadster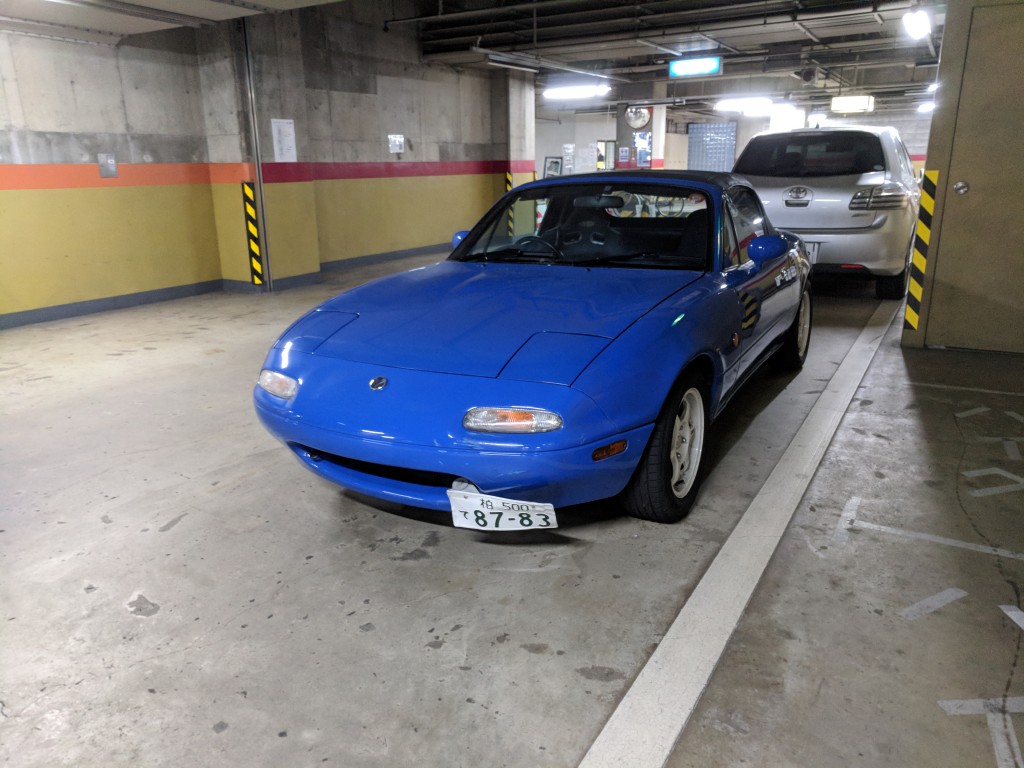 R34 GTR Nismo edition.  While a lot of cars in this gallery stood out, this one screams for attention.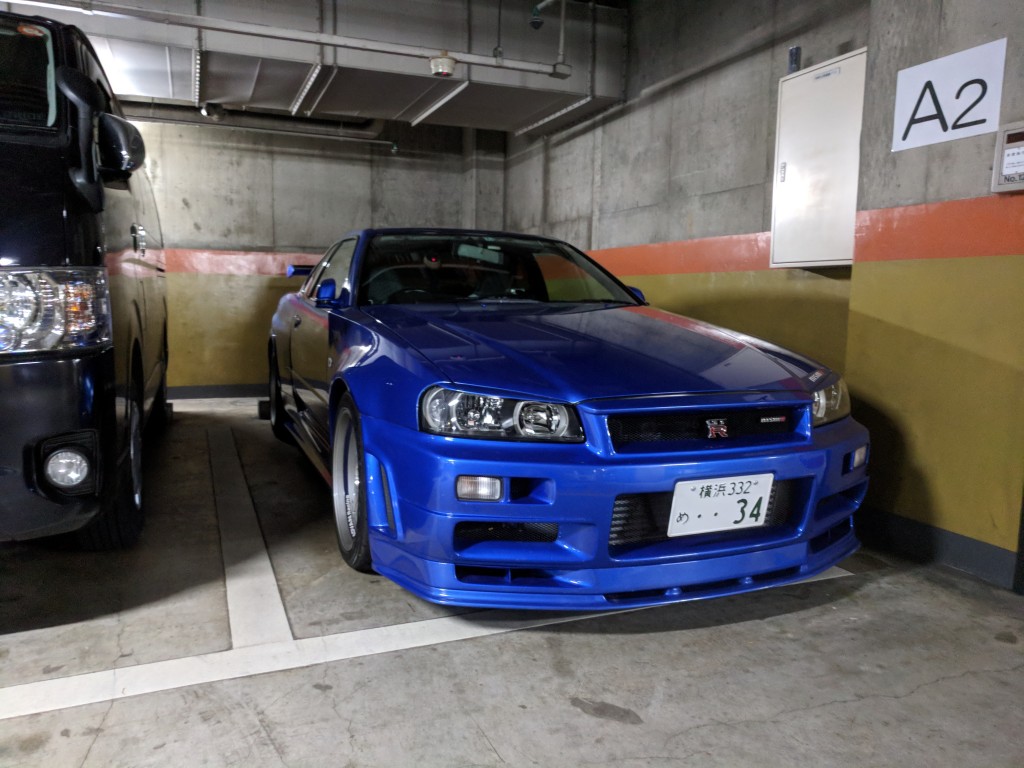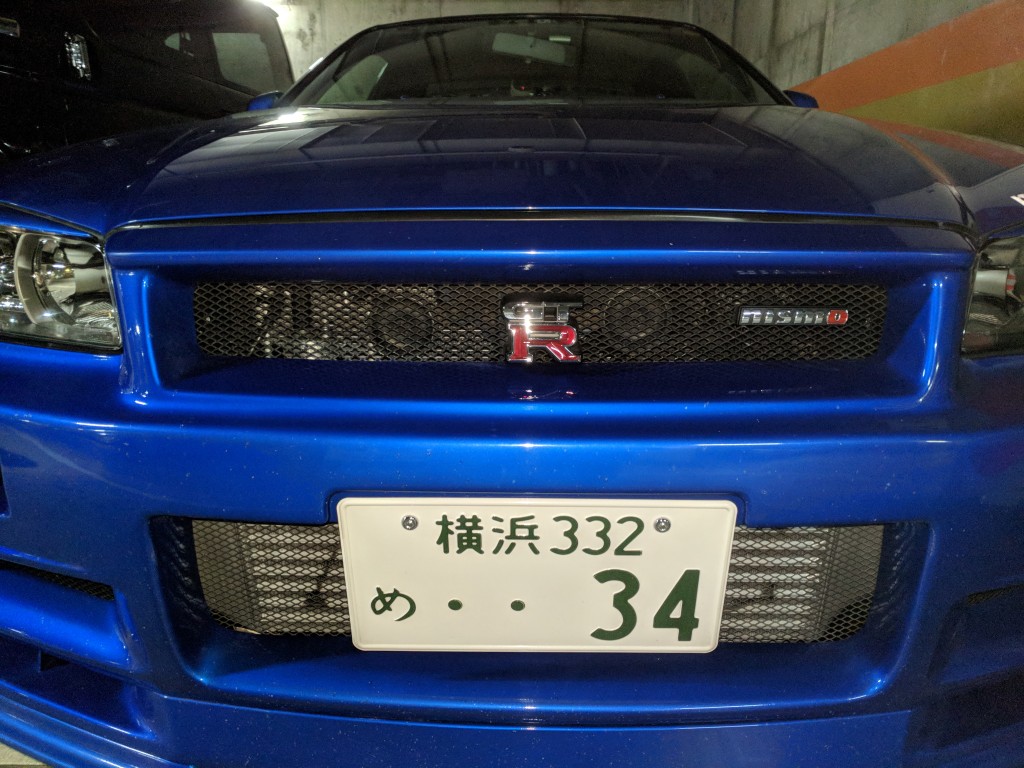 R34 Sedan.  Odd to see any Skyline as a sedan when you're used to only seeing GT-R's featured, but I think they look good.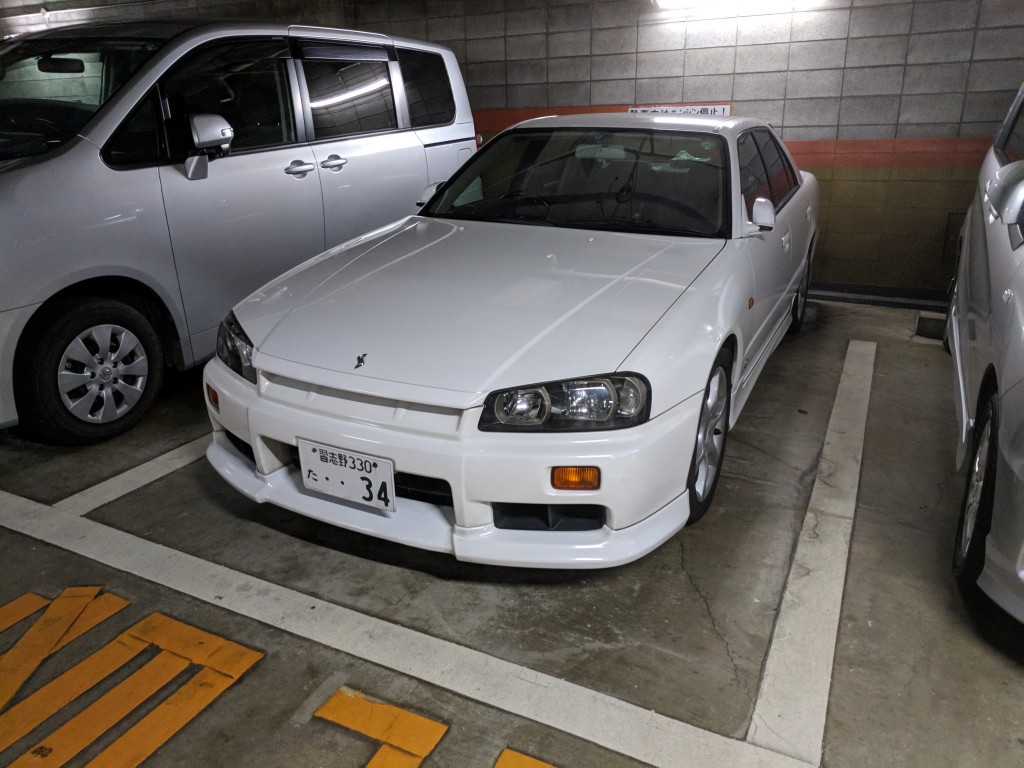 An old school mini, it looks small even in Japan.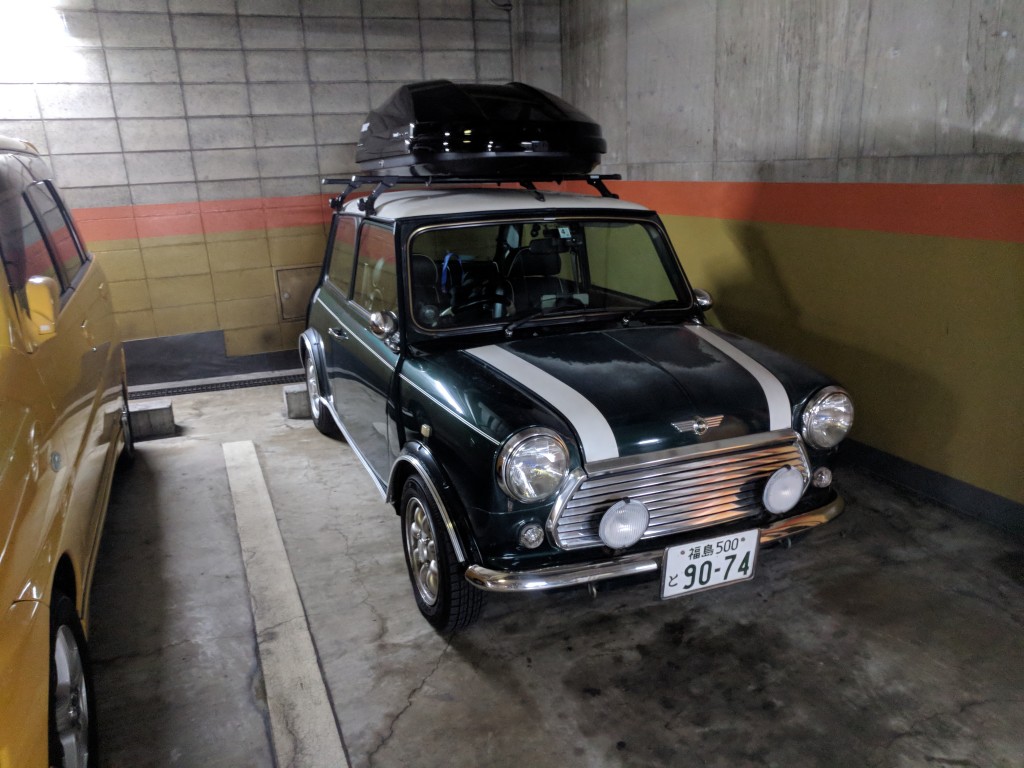 Evo Wagon.  When you need to haul your family and ass at the same time.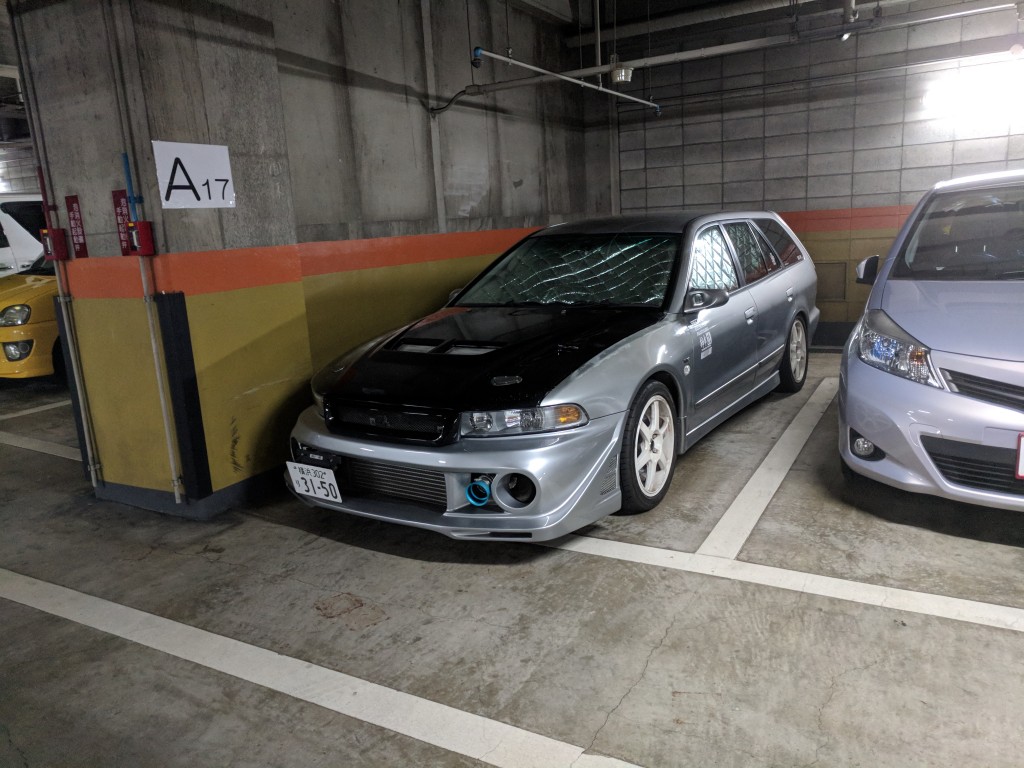 Previous gen Type R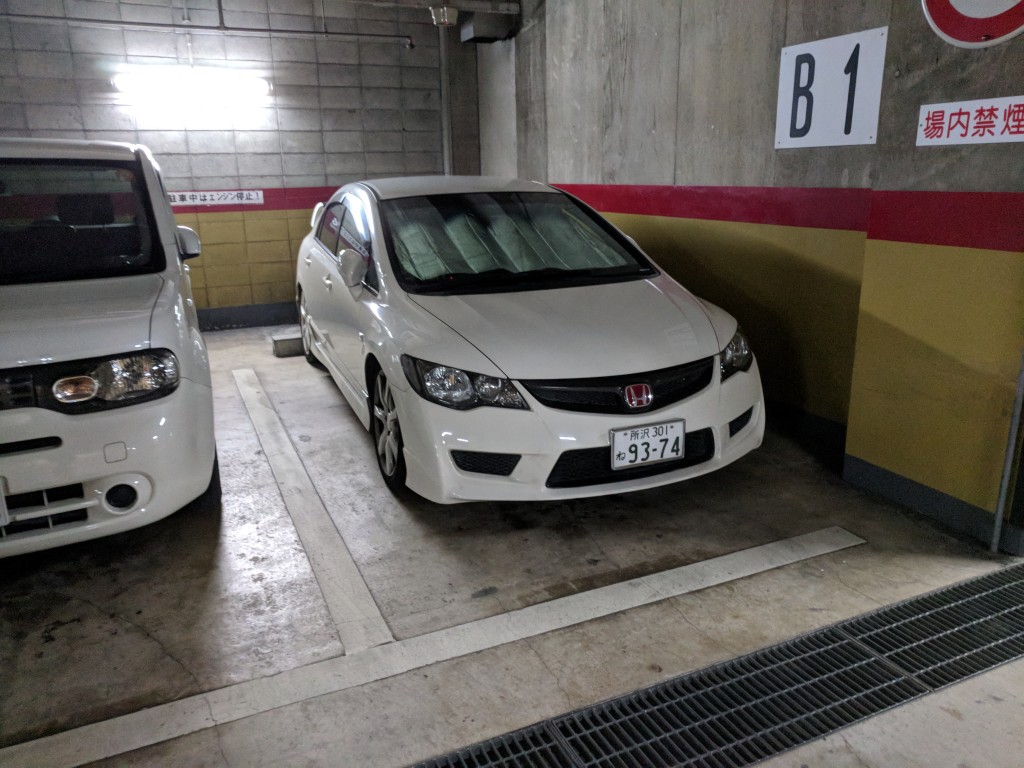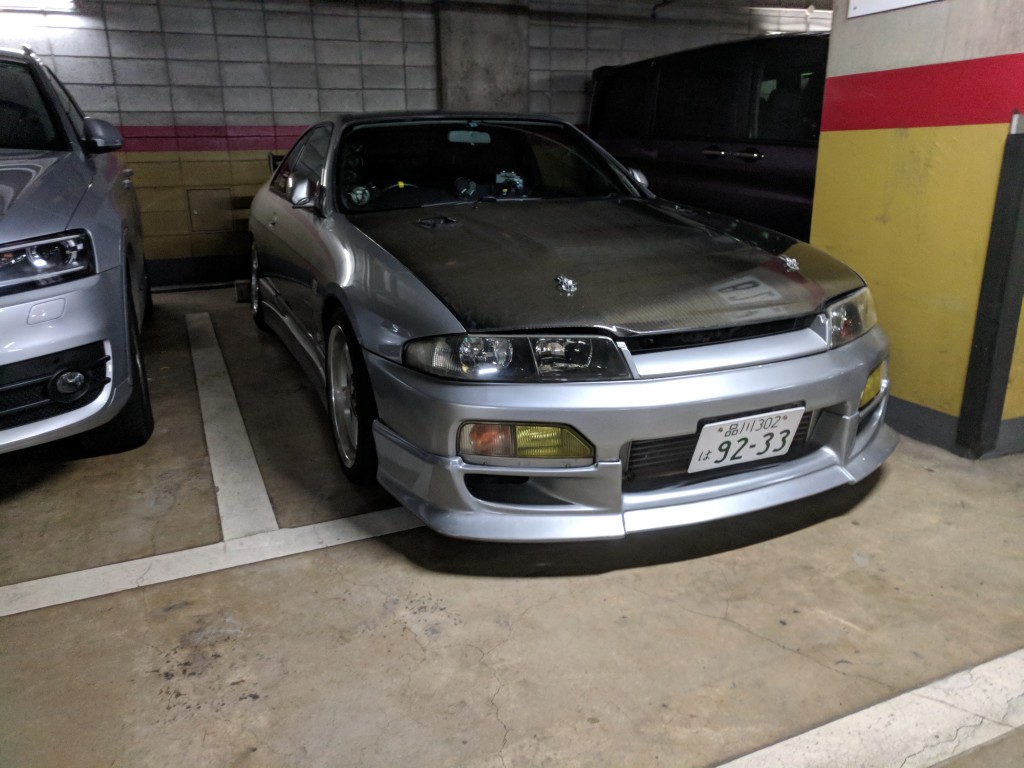 AE111 Trueno. FWD corollas never get much love in the US, but they are every bit as good looking as the more celebrated Hondas.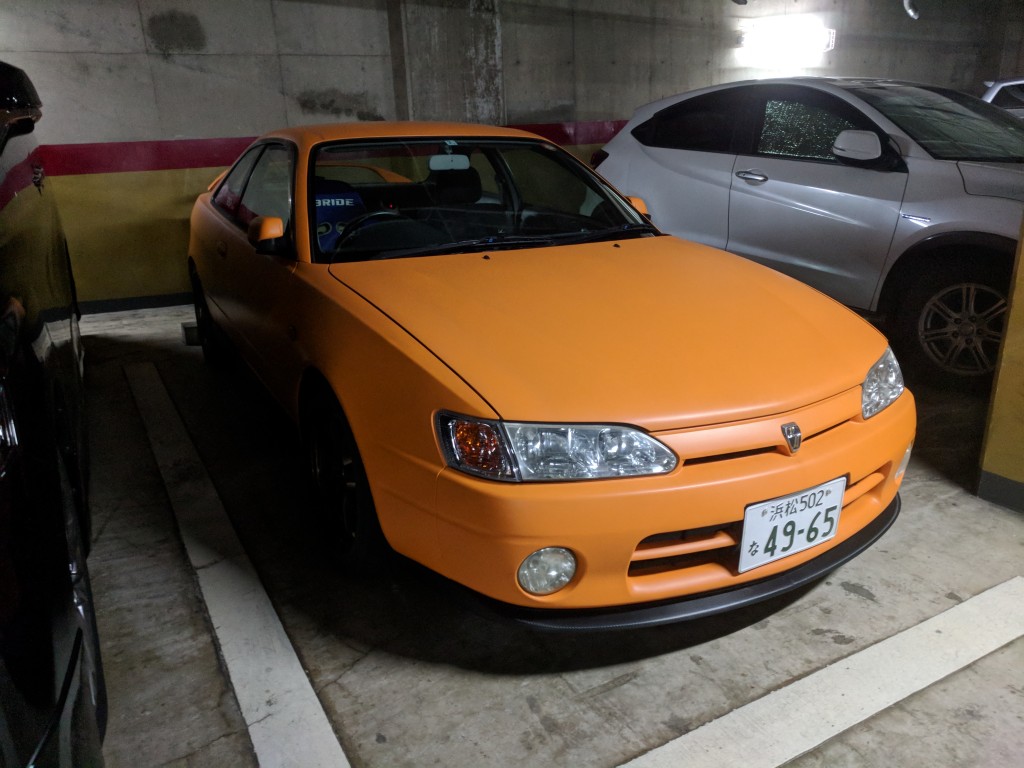 Suzuki Wagon-R I think?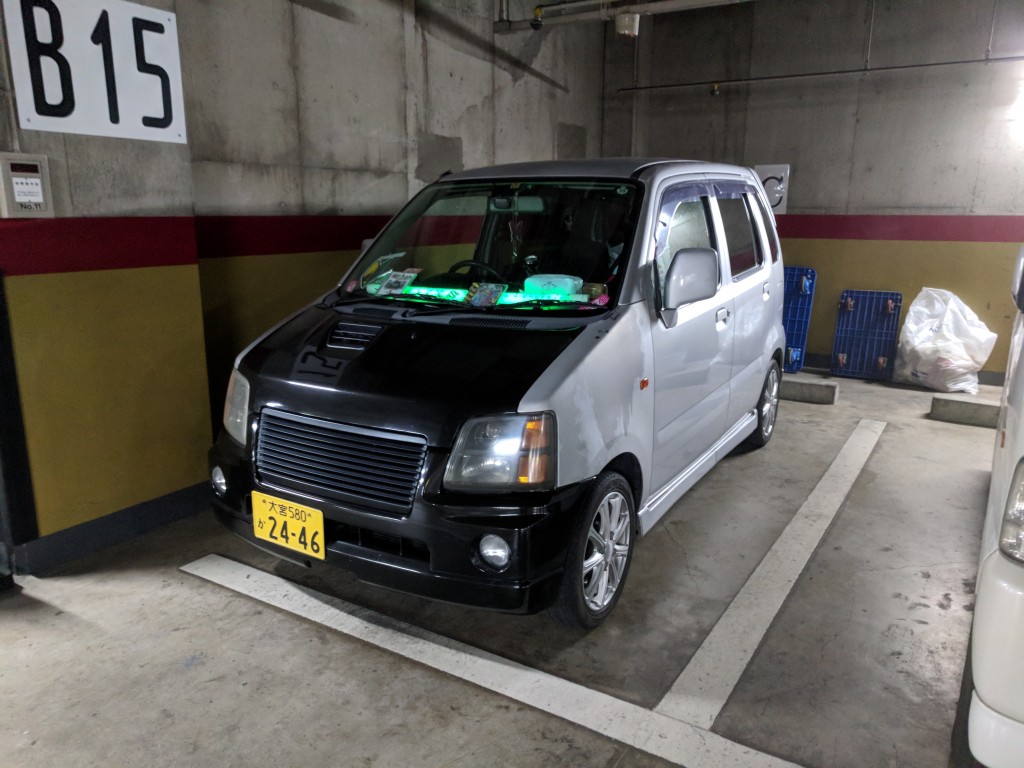 FD3S with a perfect stance, vented CF hood and the sleepy eye look.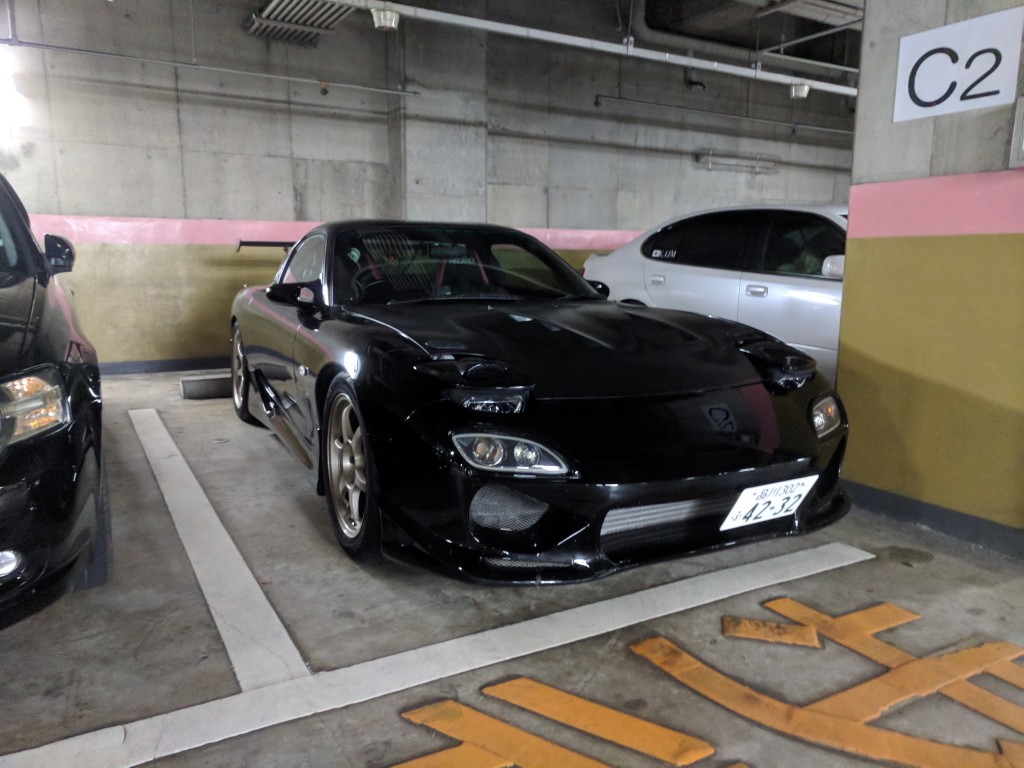 Toyota Celsior and another lowered van.
Nissan Cube with a very interesting wheel (hubcap?) choice.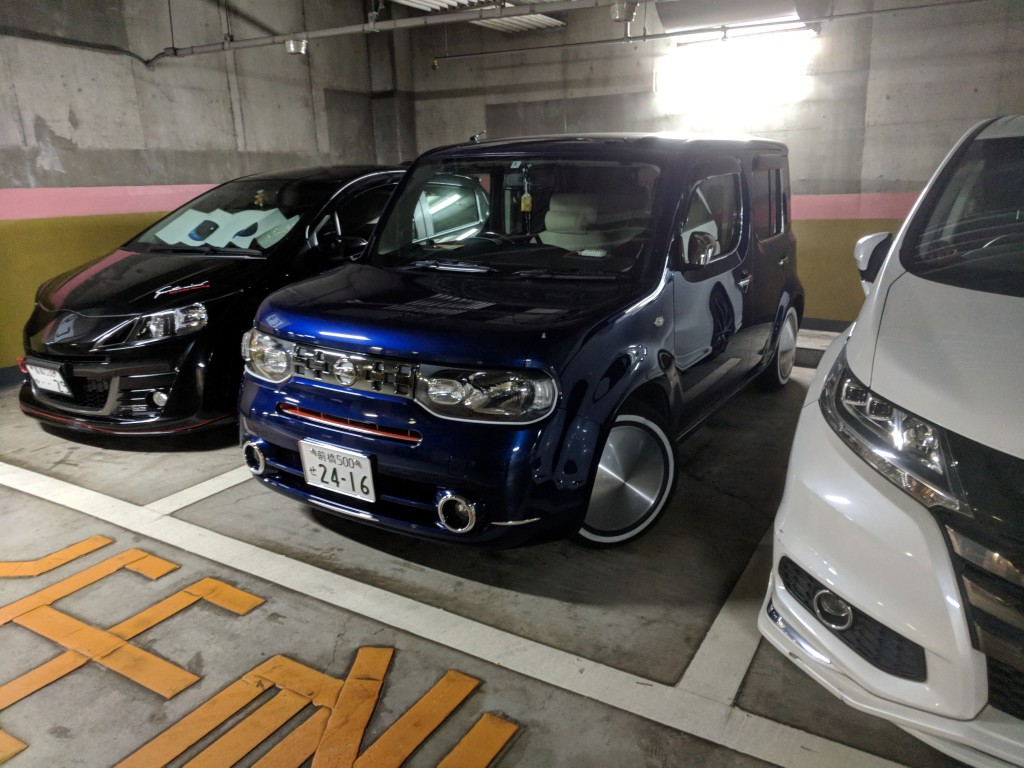 Not sure exactly what this one is.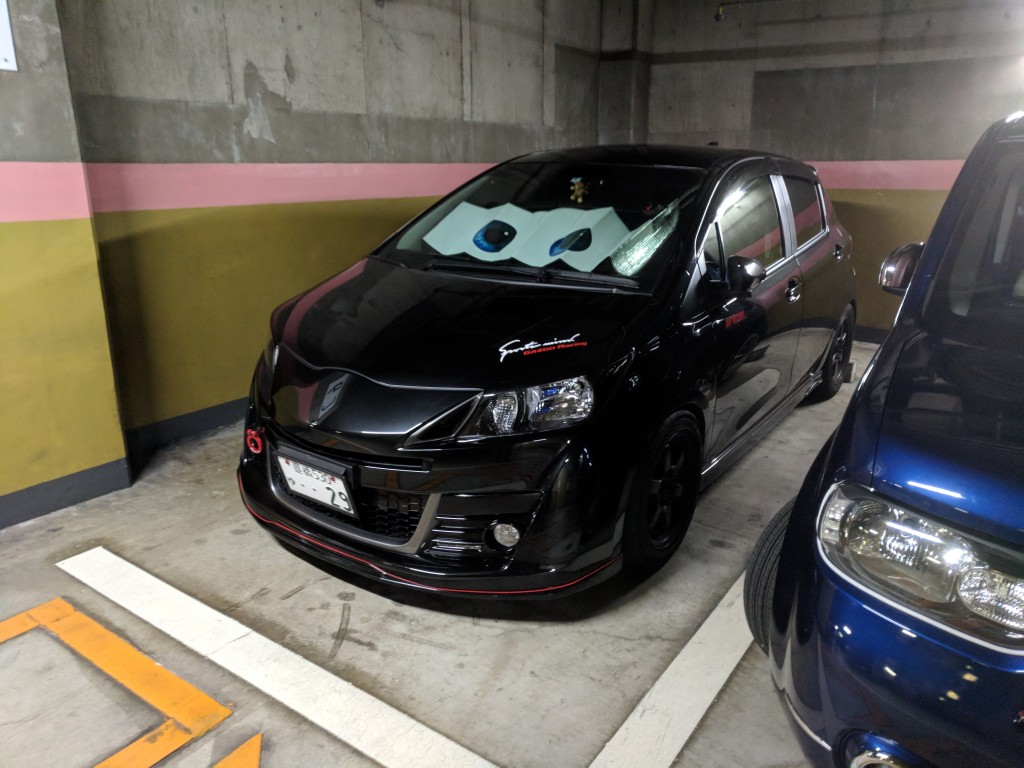 Lowered kei-van headed to the exit.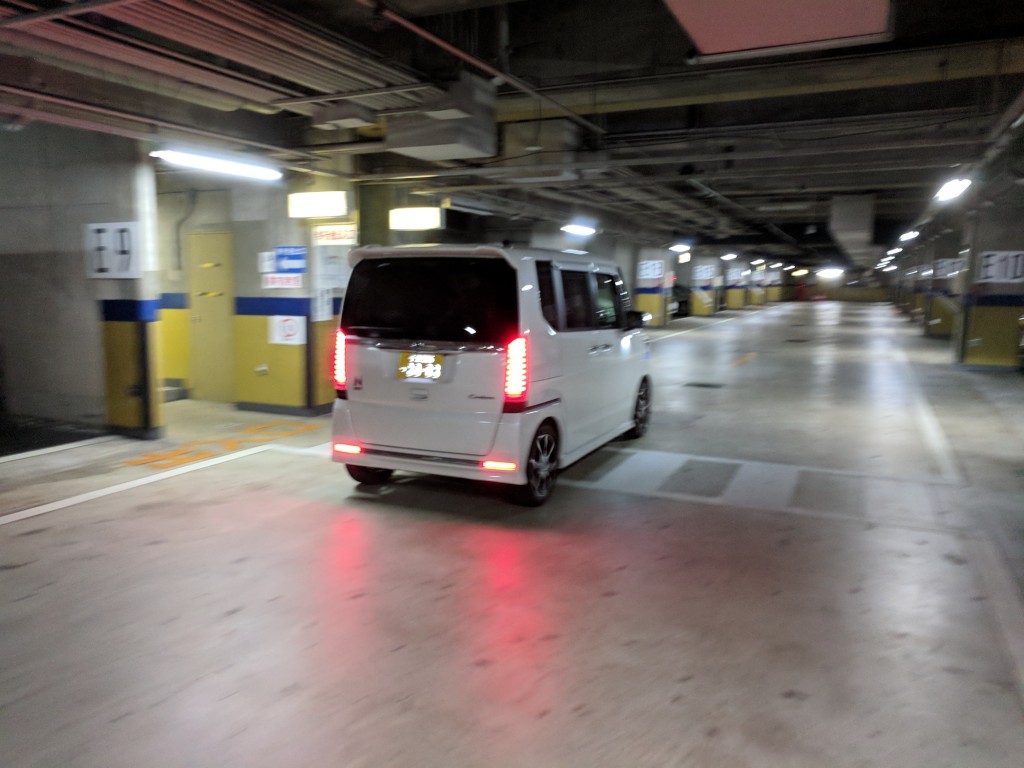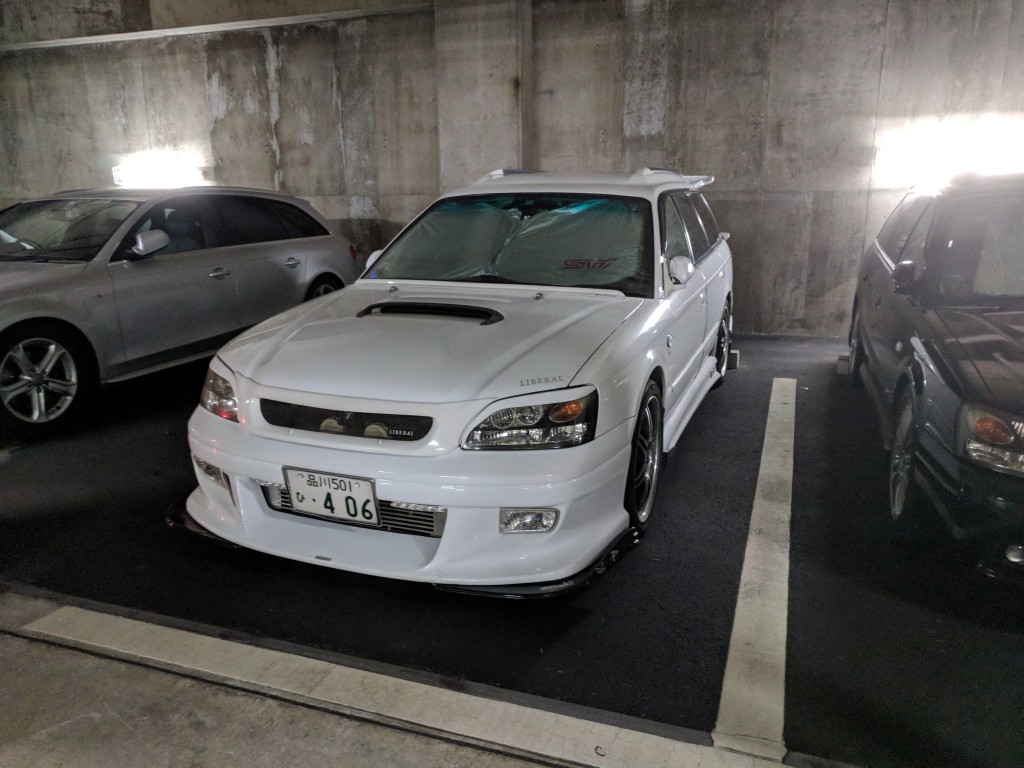 NA Roadster sporting a roll bar.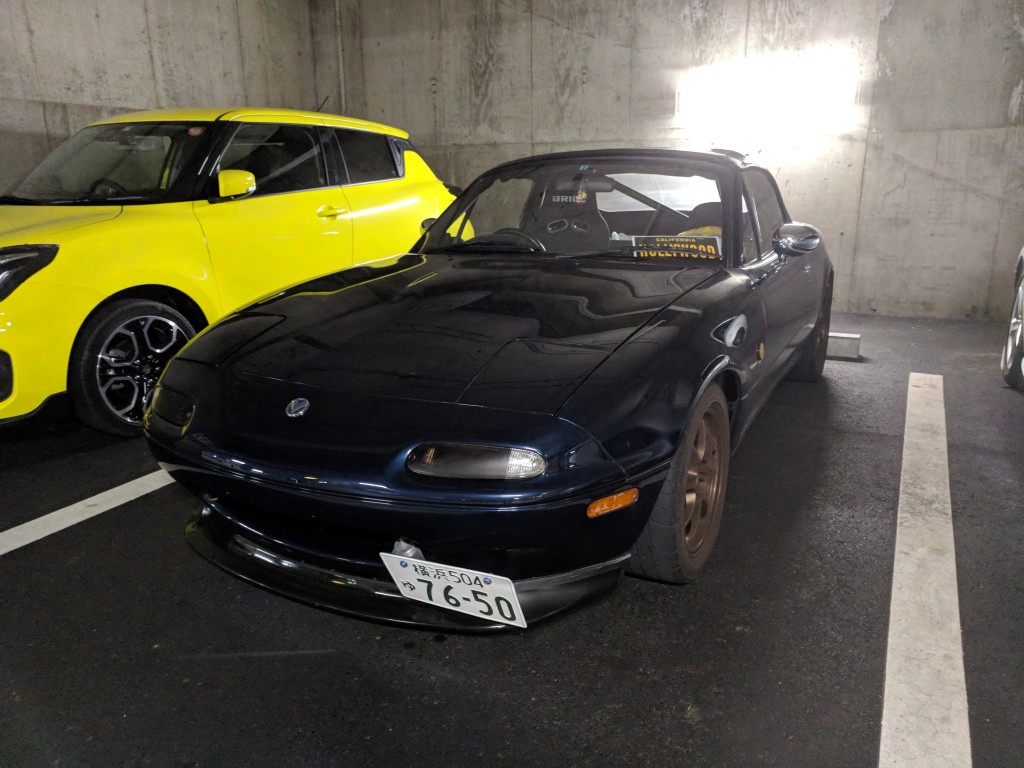 DC2 Type R.  Probably the most celebrated FWD car ever.  The JDM headlights look great in person.  Shame they only came with the round lights here.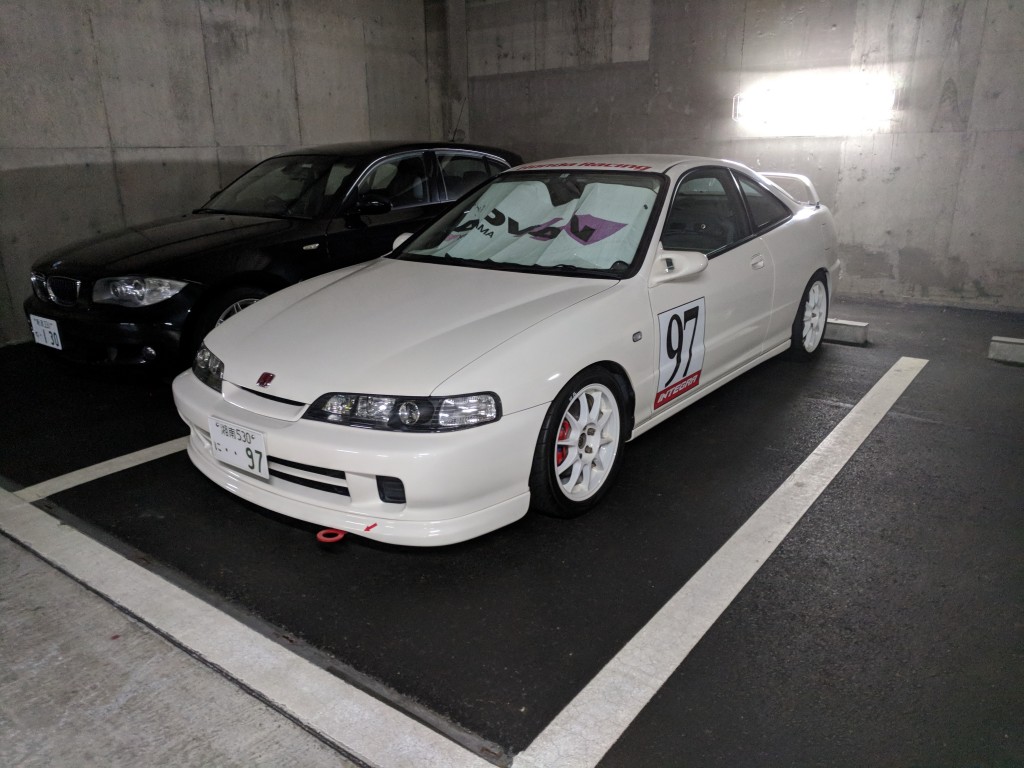 While walking from the parking garage to another lot, I spotted another lower kei car.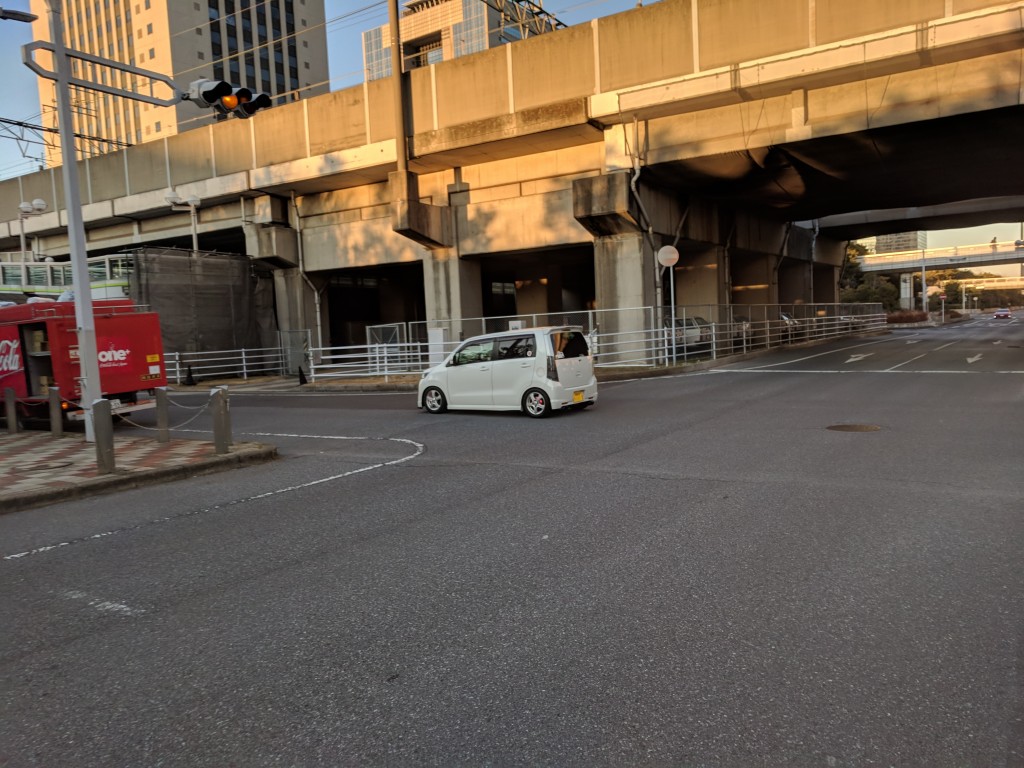 WRX STI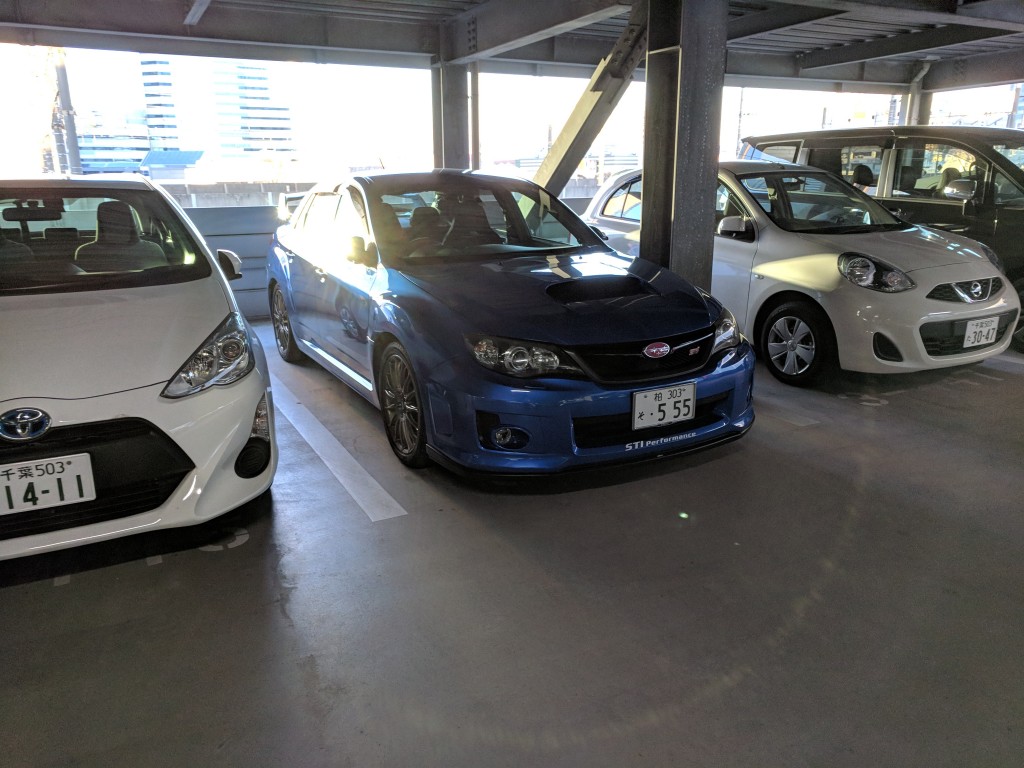 Suzuki Alto Works.  Easily one of the coolest kei cars ever made.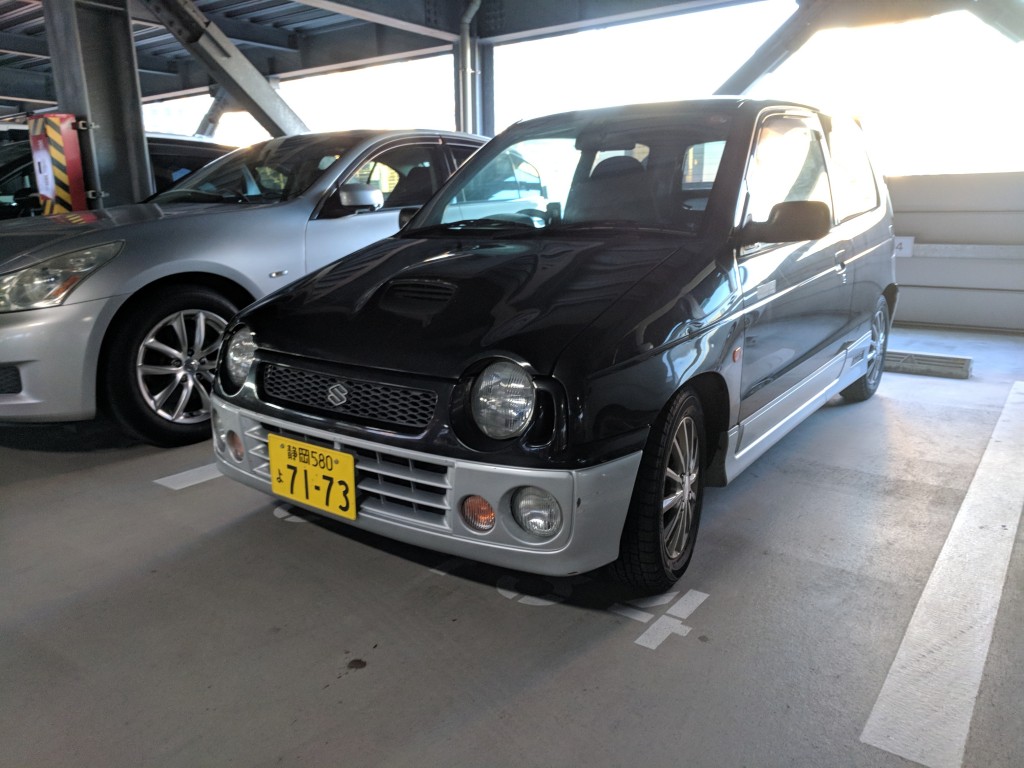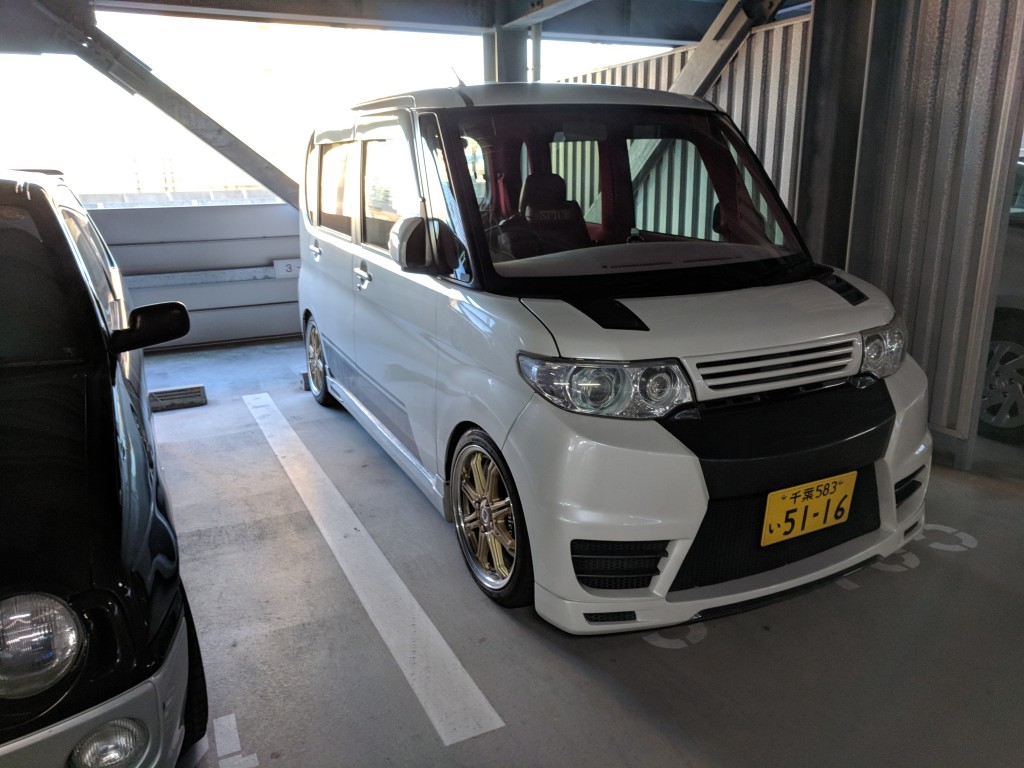 Skyline Sedan, sold as the G35 in the states.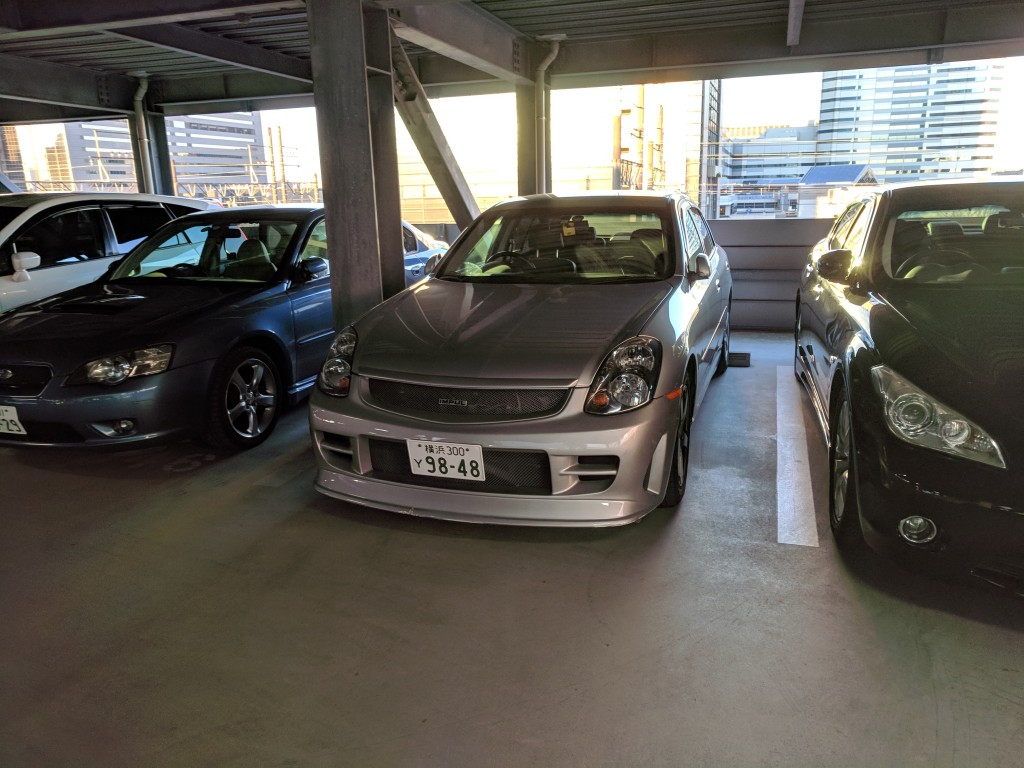 Vintage Legacy Wagon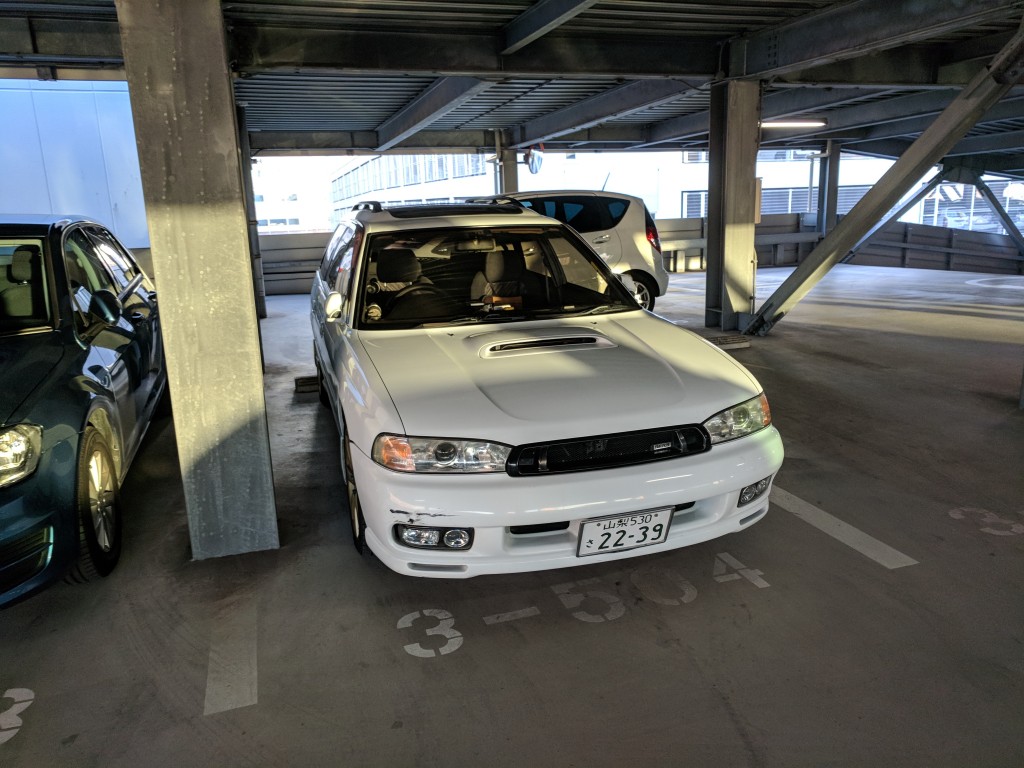 RX8 sporting quite a bit of aftermarket body work.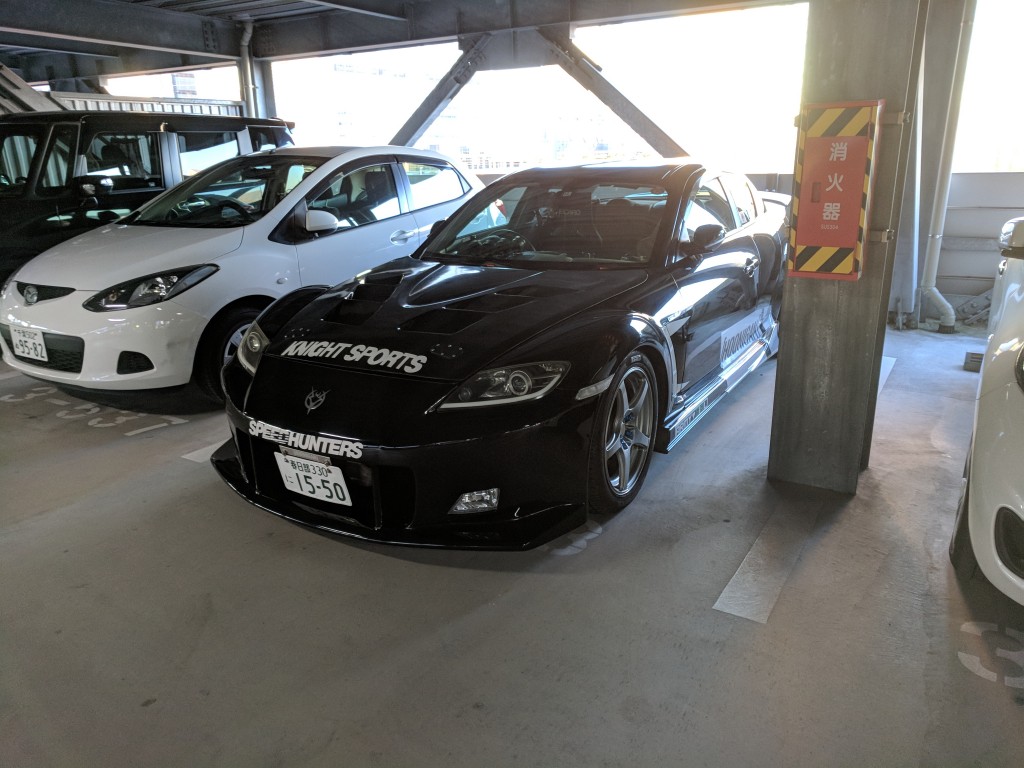 Is it possible to make an FD look bad?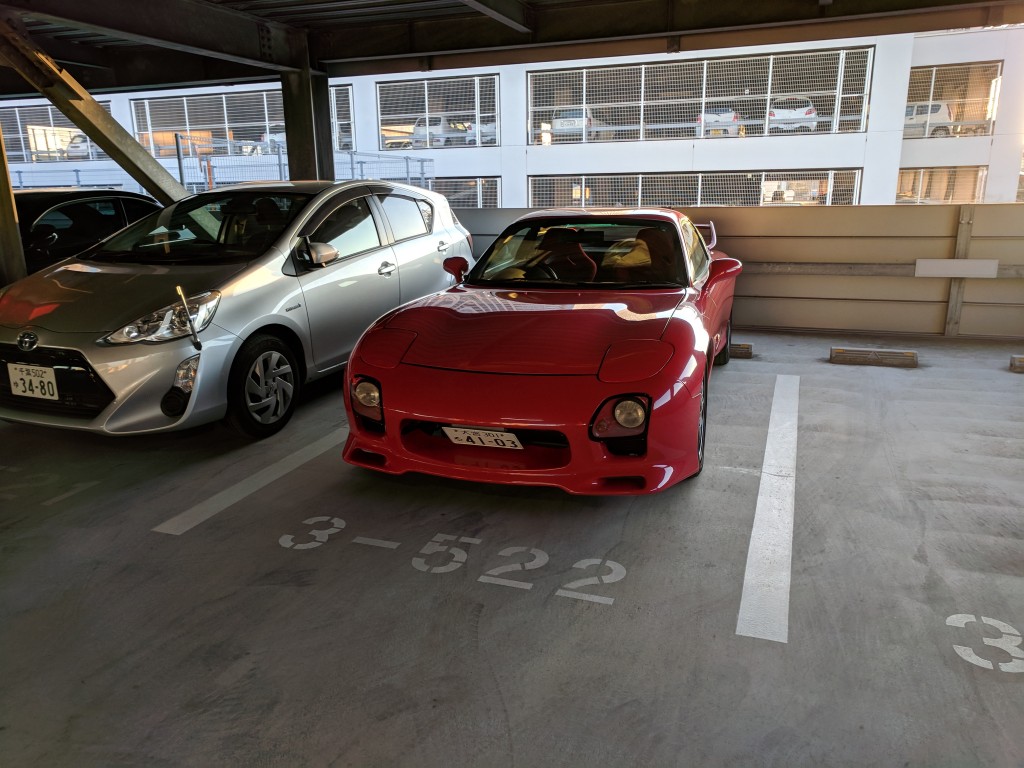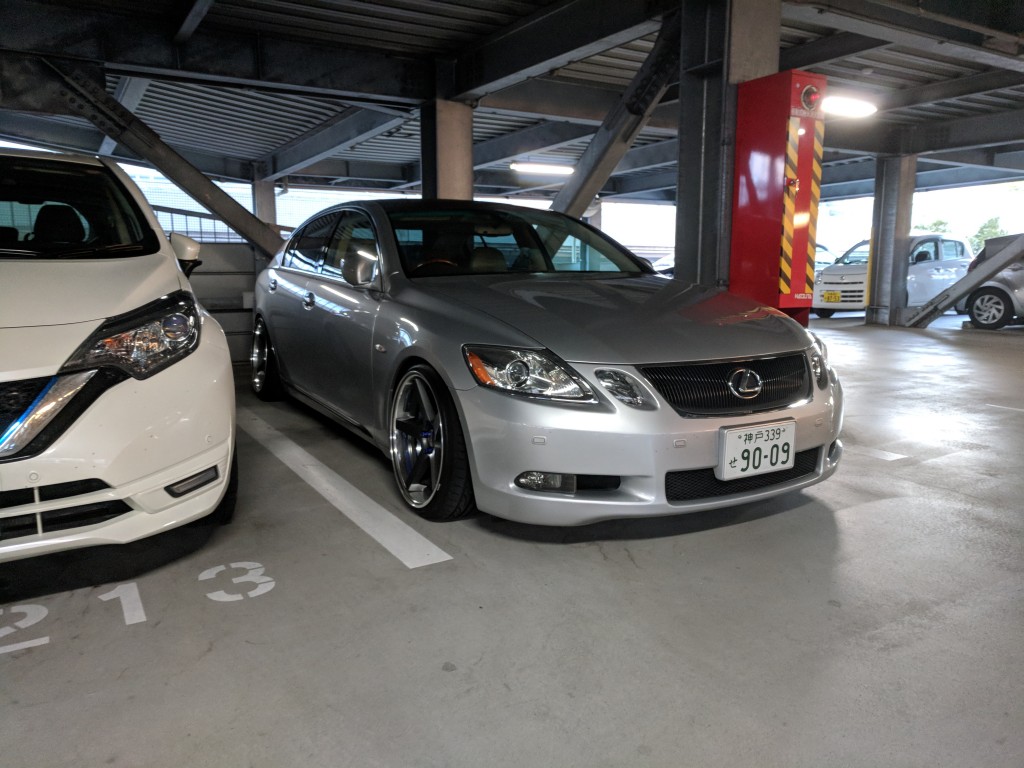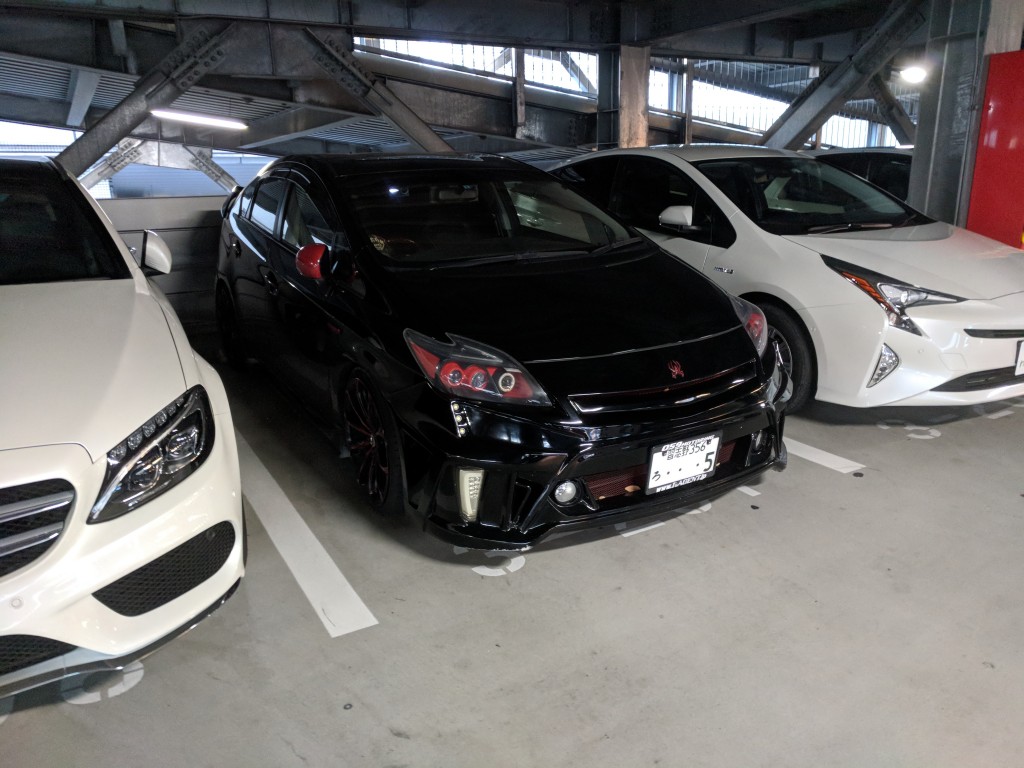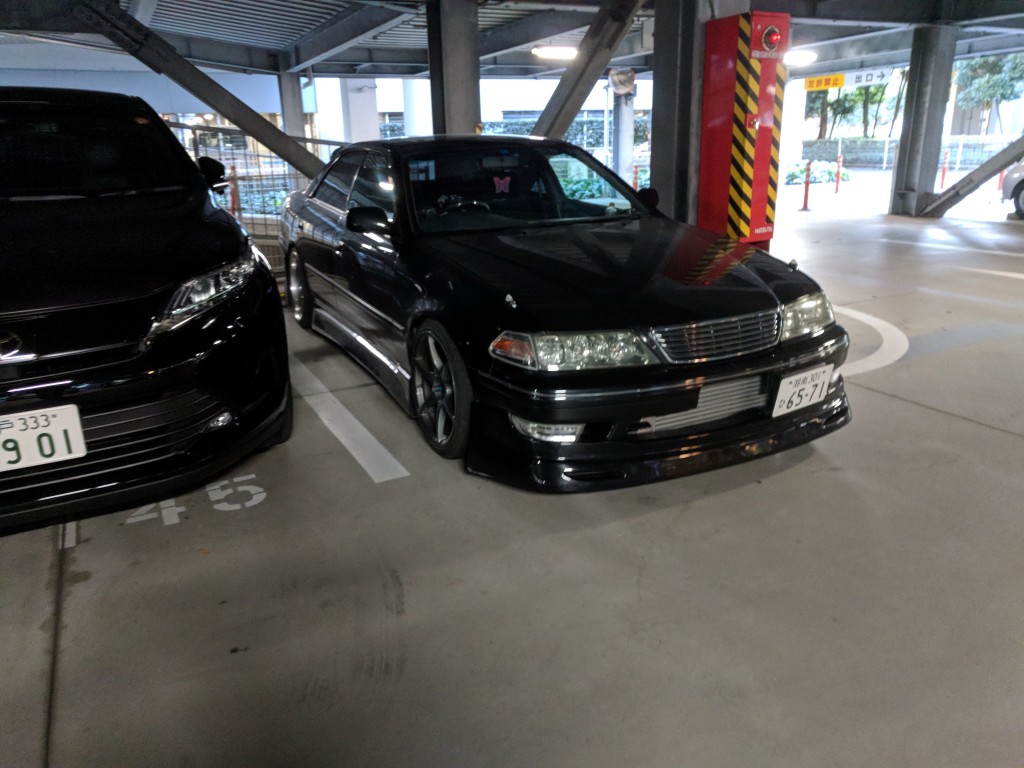 By far the best color on an FD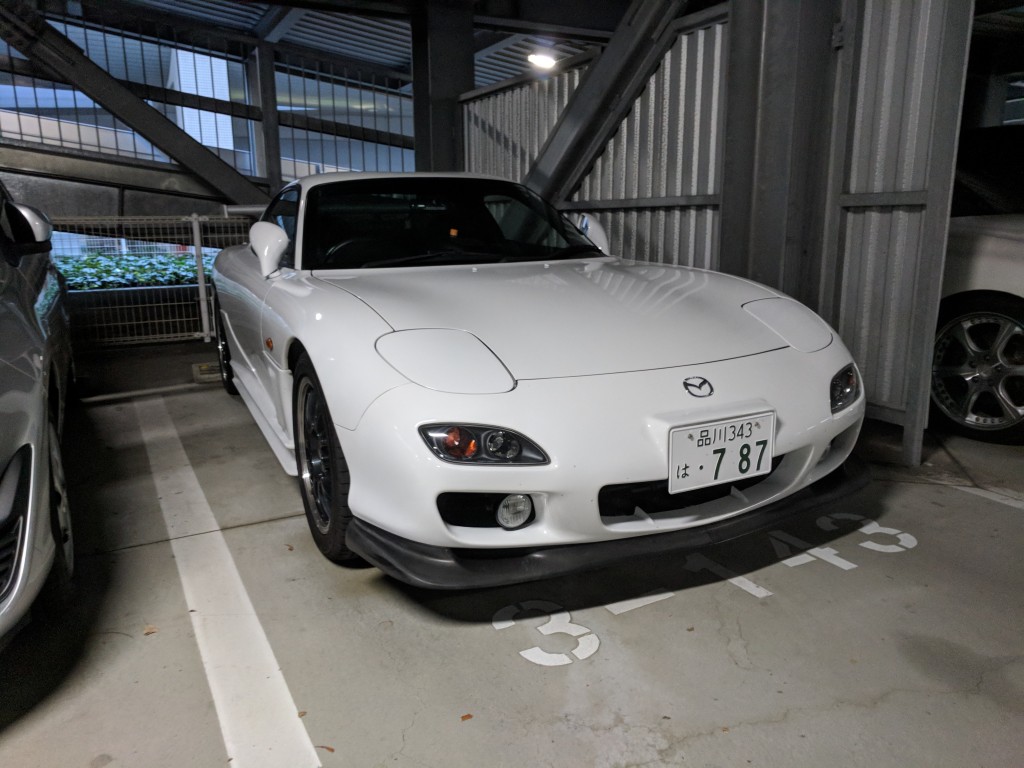 R32 with a very aggressive look.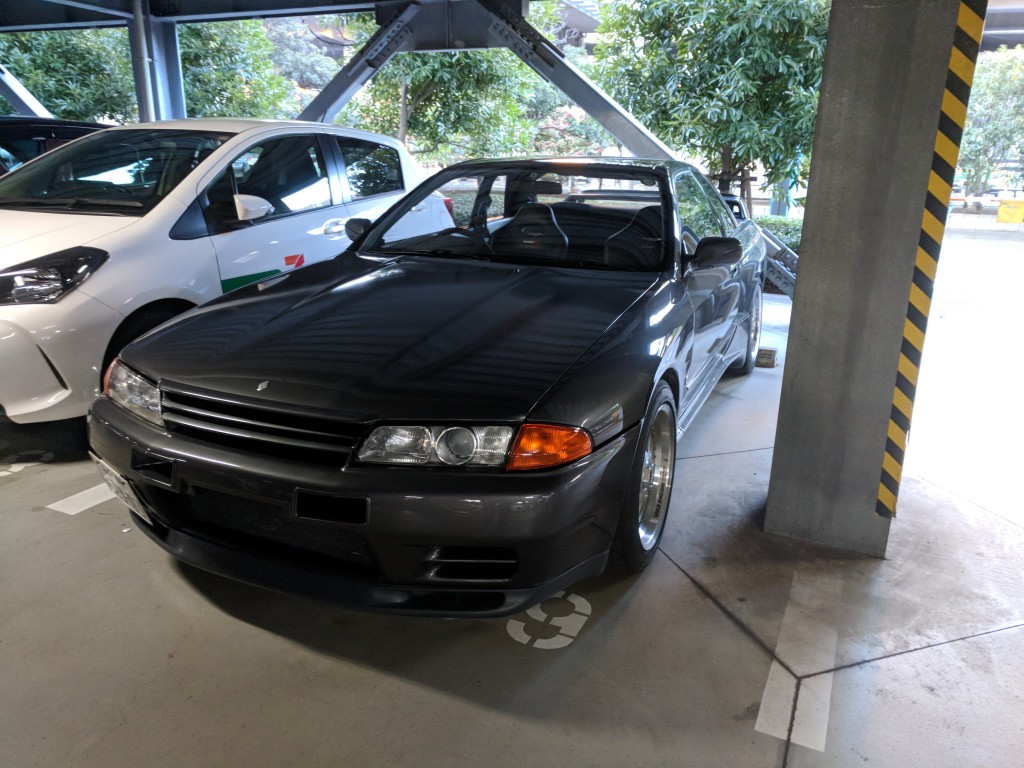 Honda S660.  I would buy one of these in a heartbeat if they came here.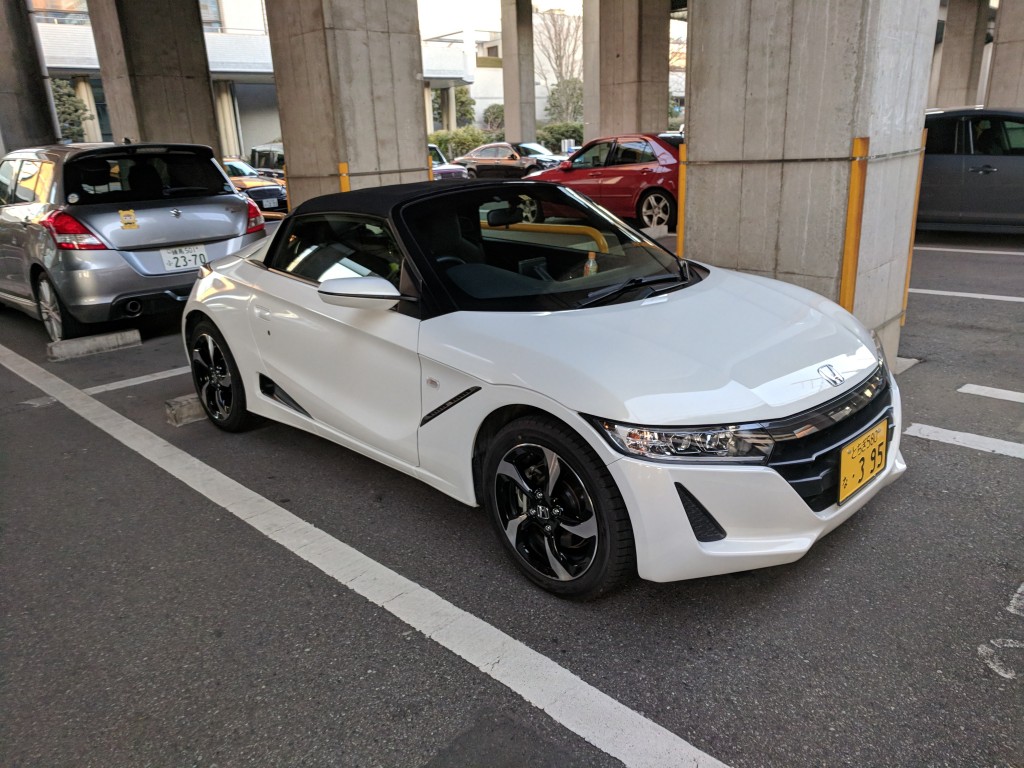 Yet another slammed van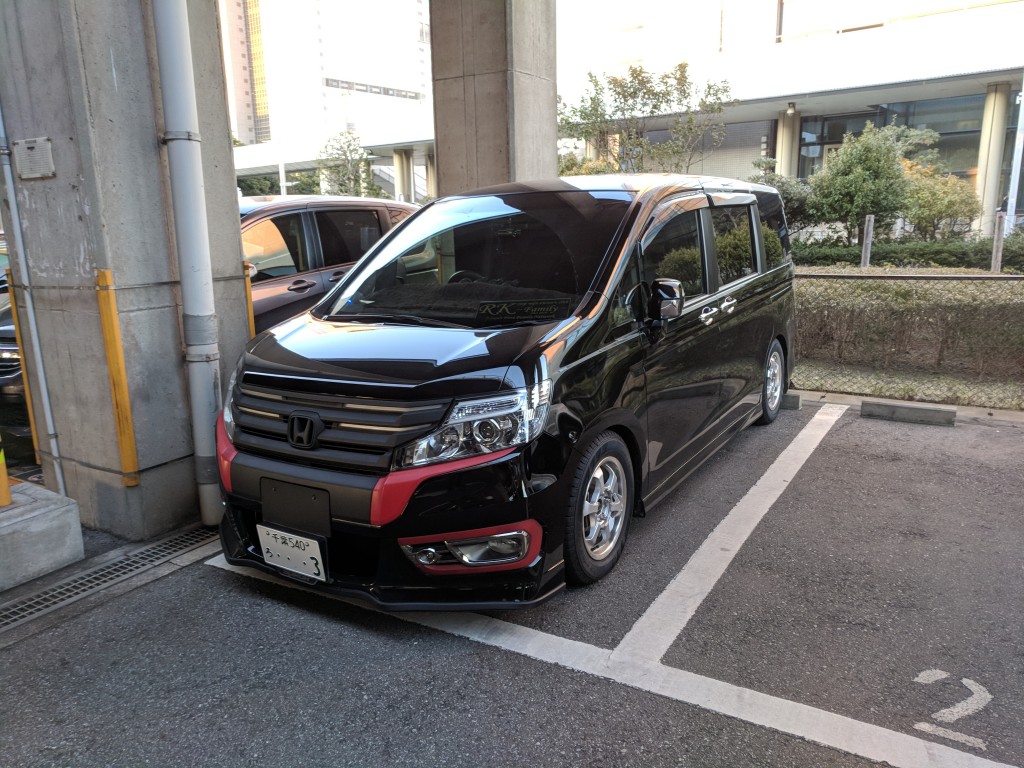 Toyota Altezza (Lexus IS300 in the US).  I still think this design holds up well.  One of the better designs from the 90's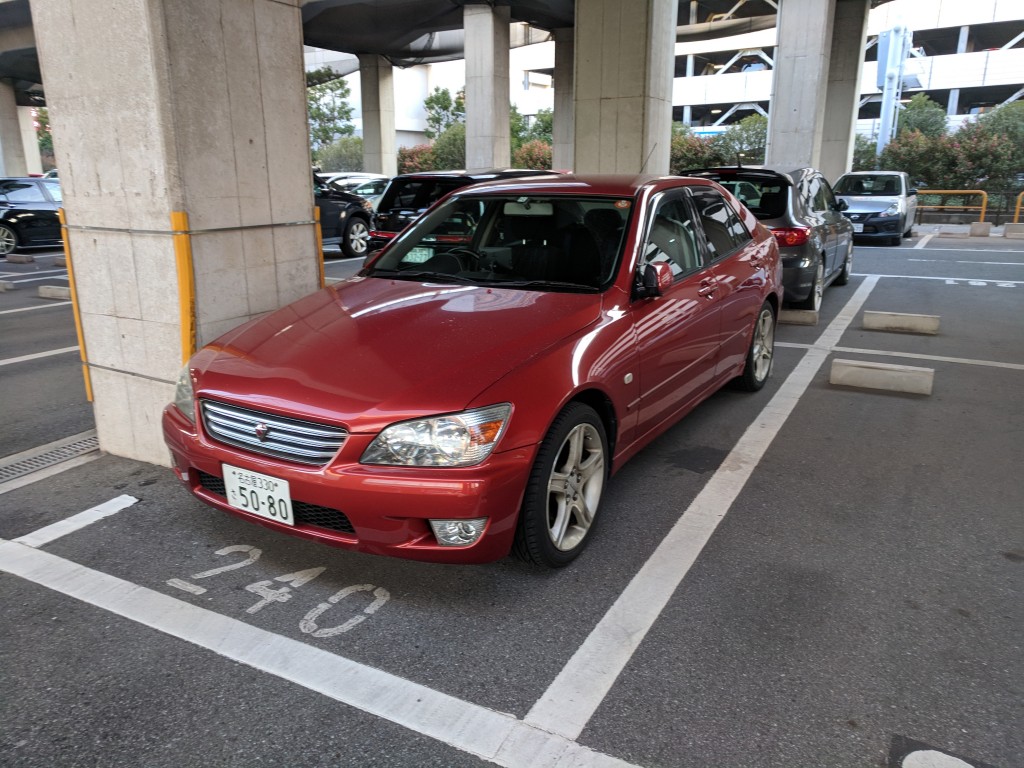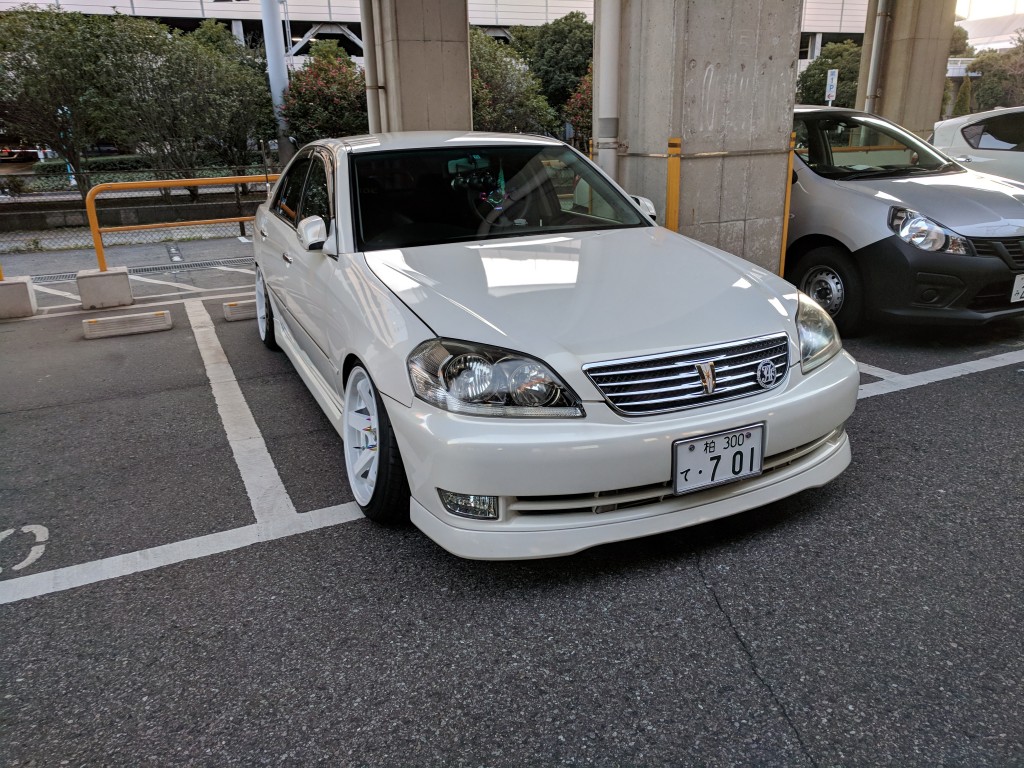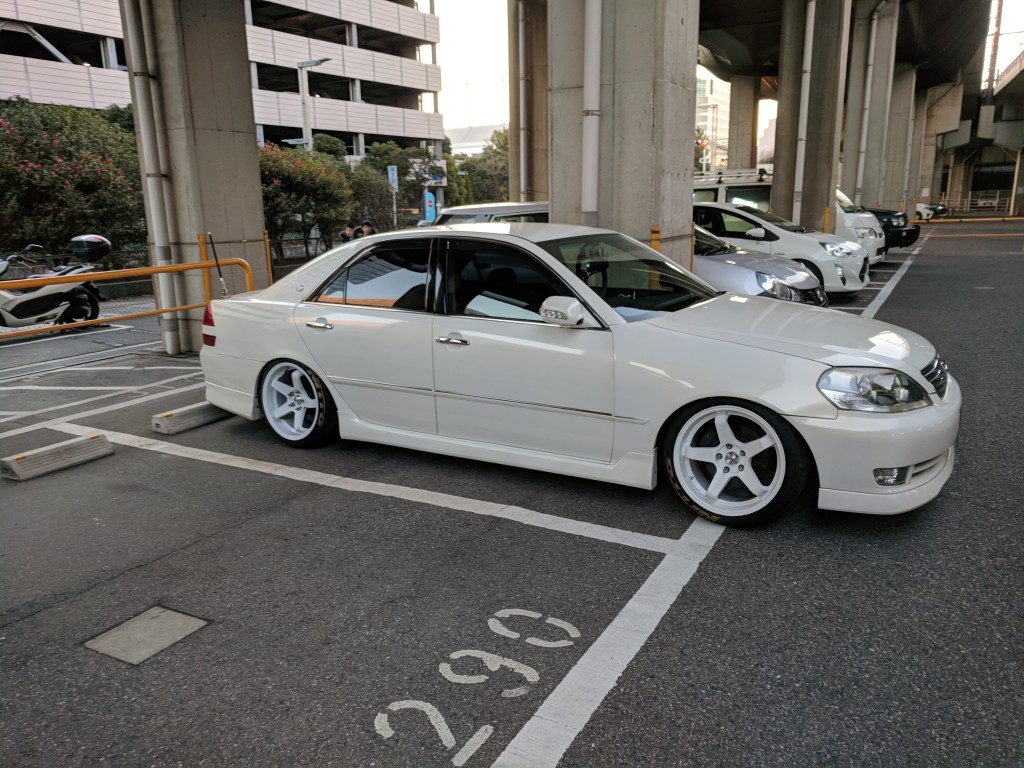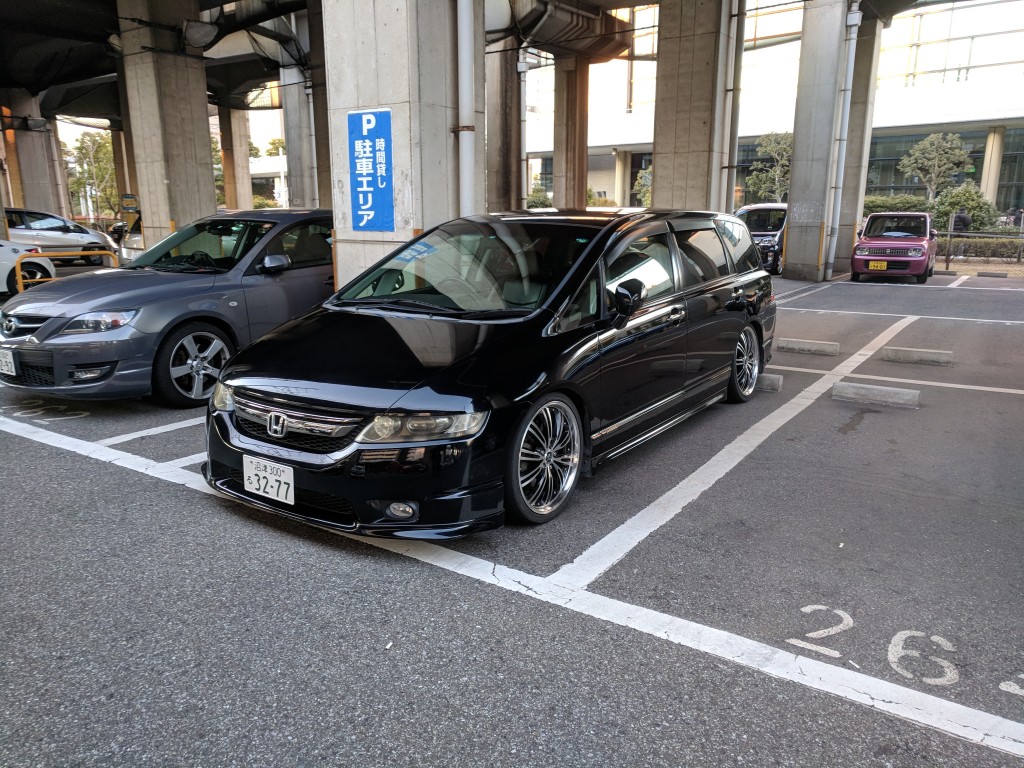 Honda Accord.  Sold as the Acura TSX in the US.  I've always loved the look of this car.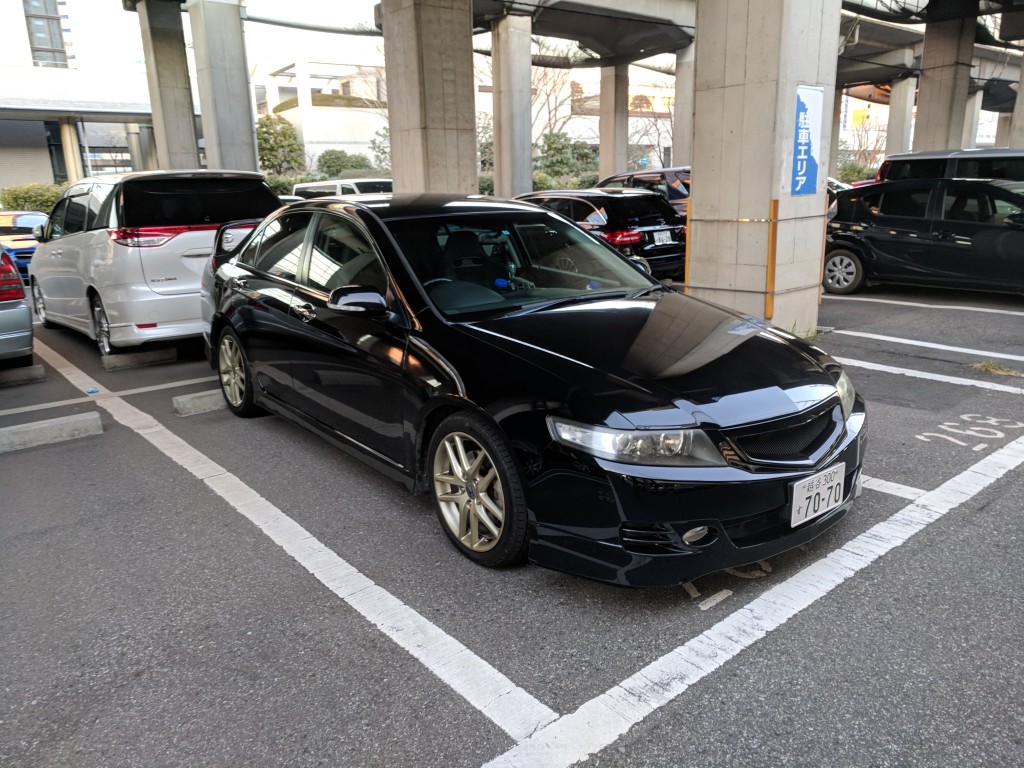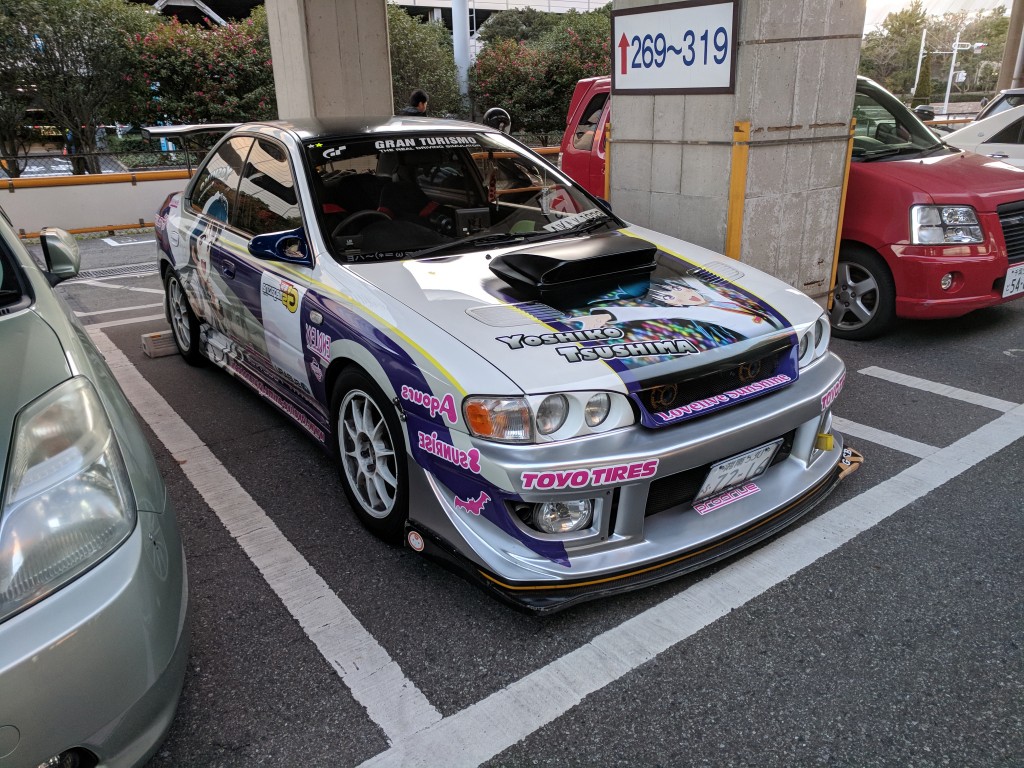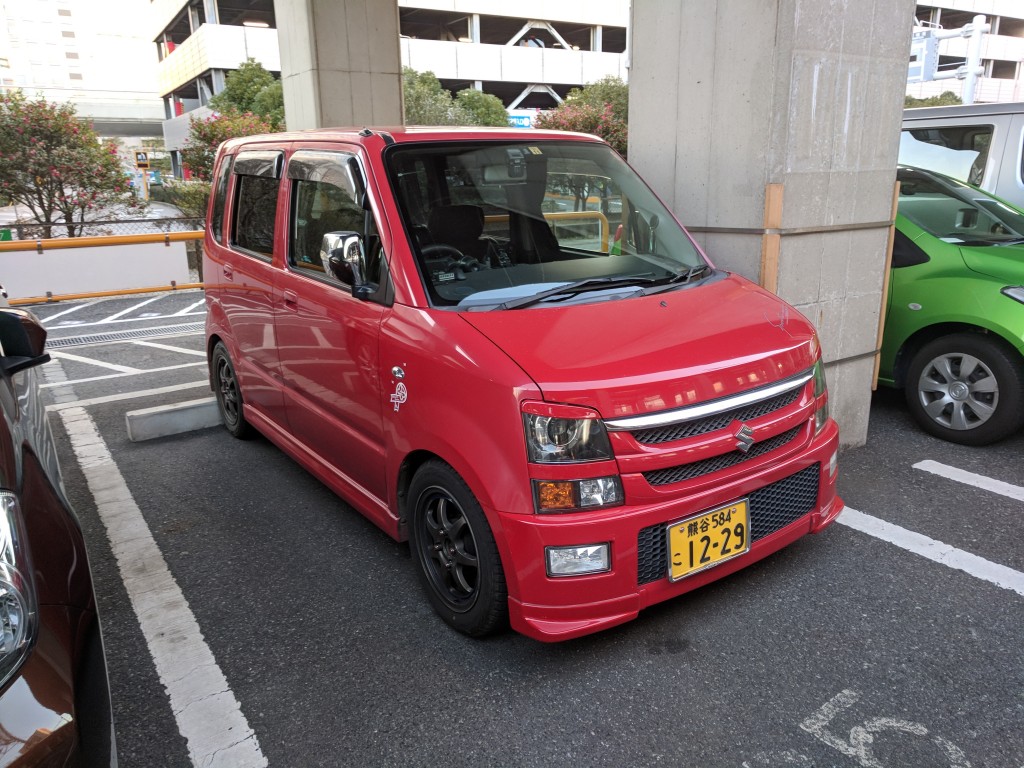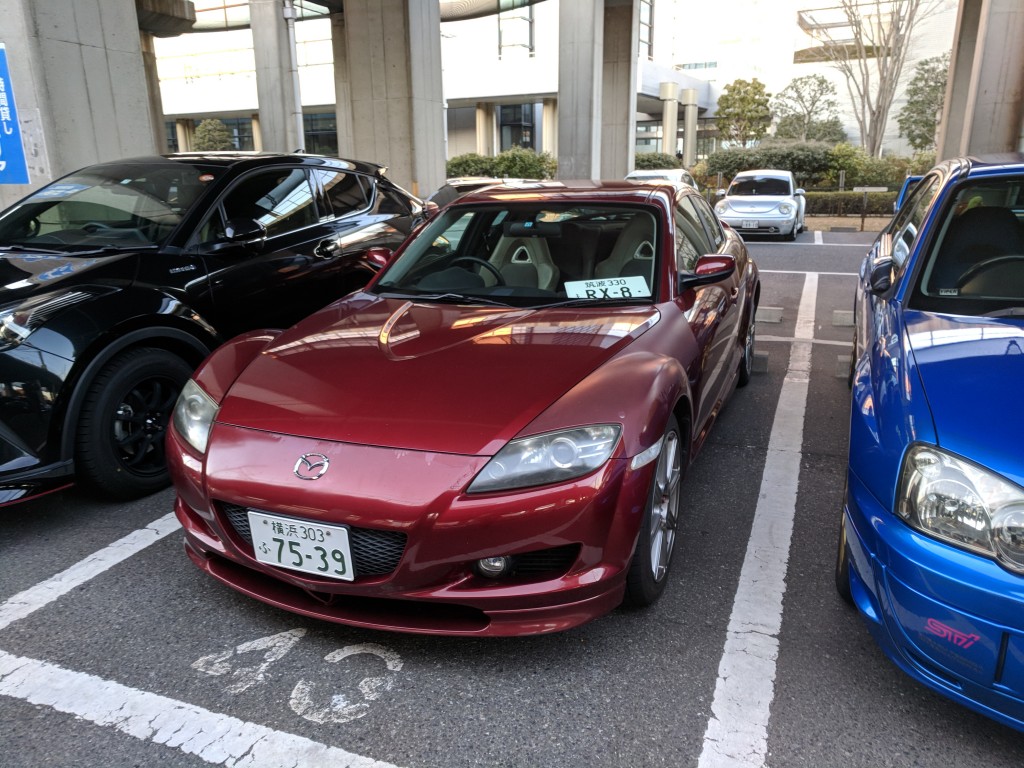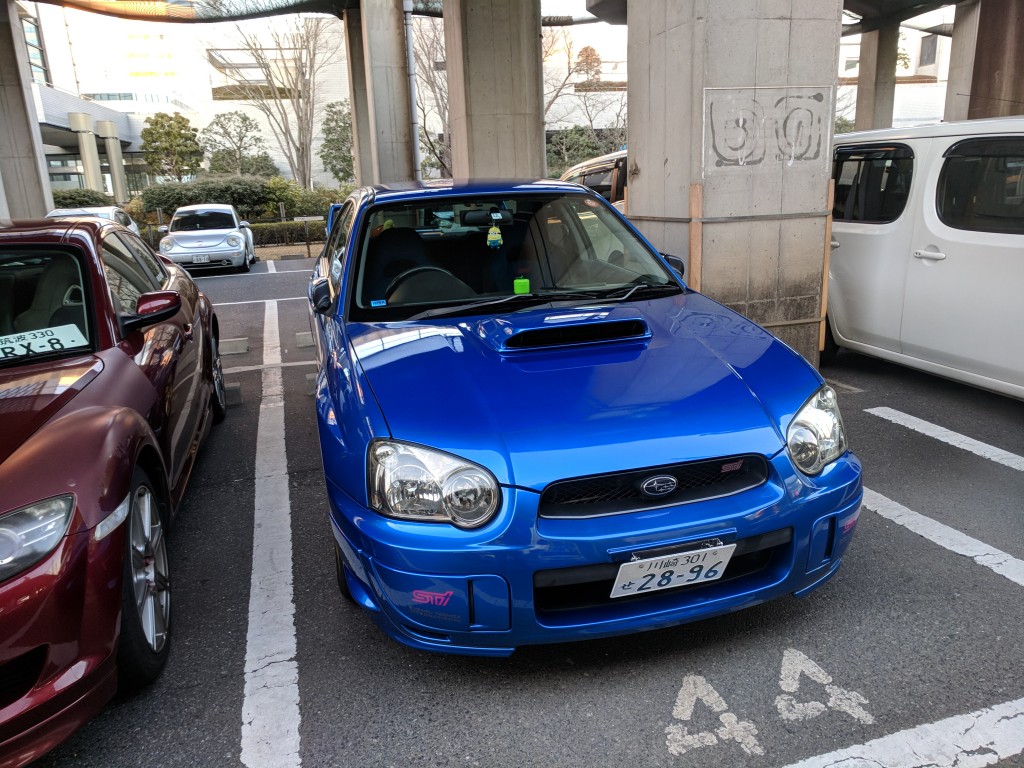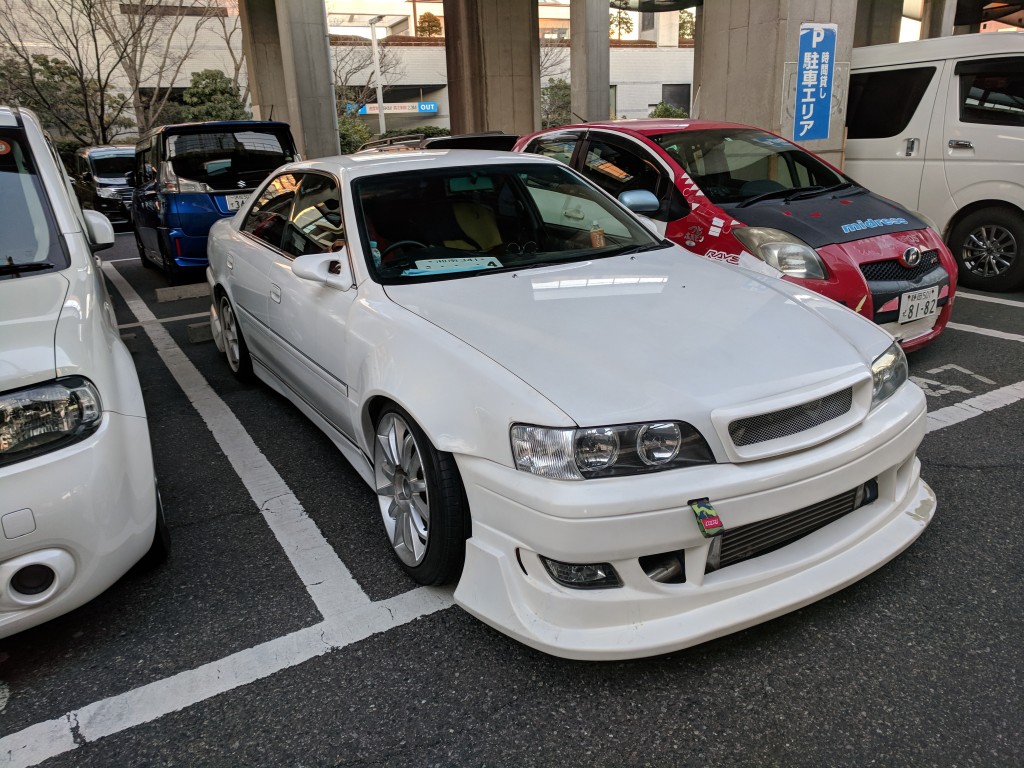 This looks like a retired Vitz Cup car.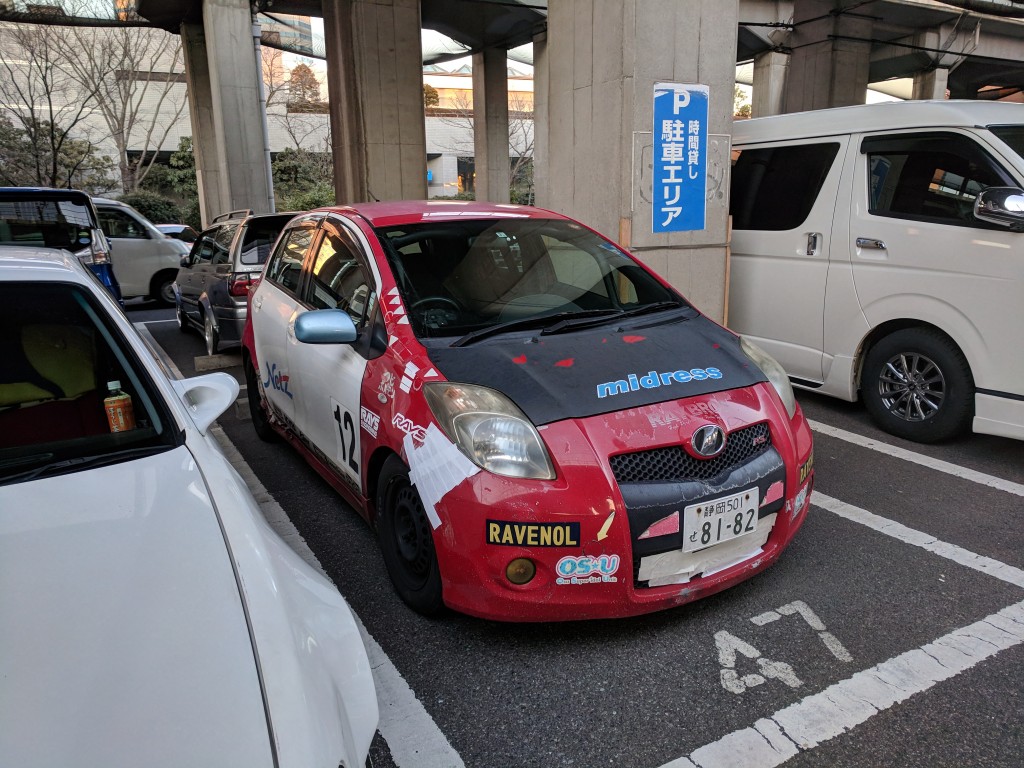 Real EK9 Civic Type R.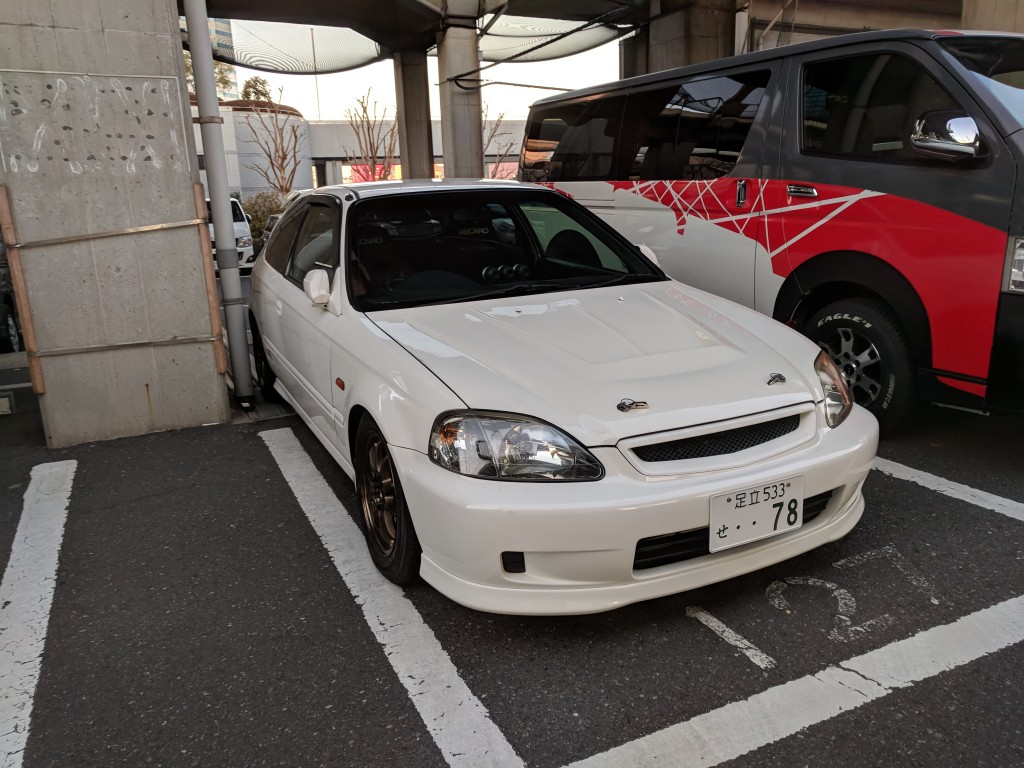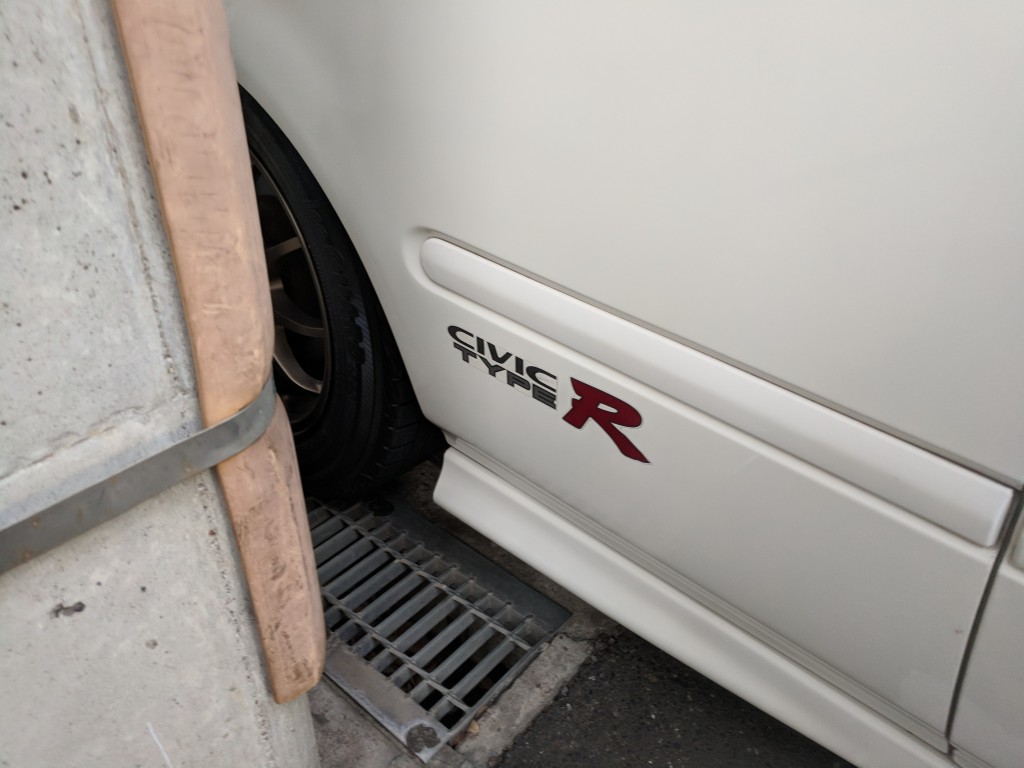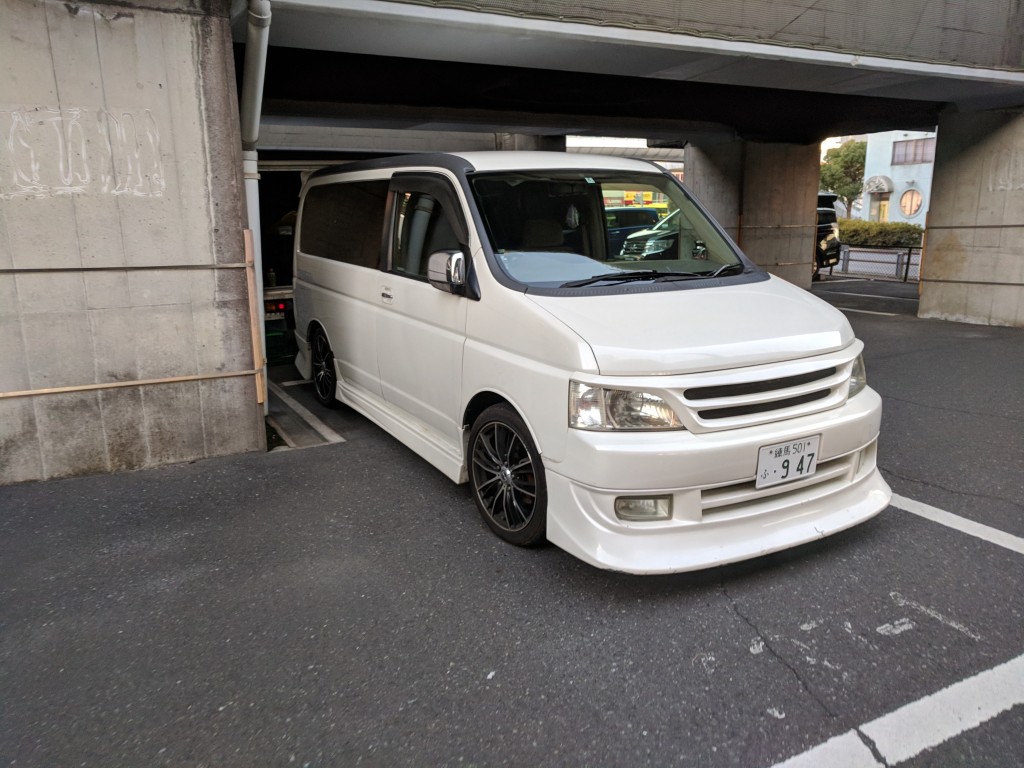 Suzuki Cappuccino.  So tiny.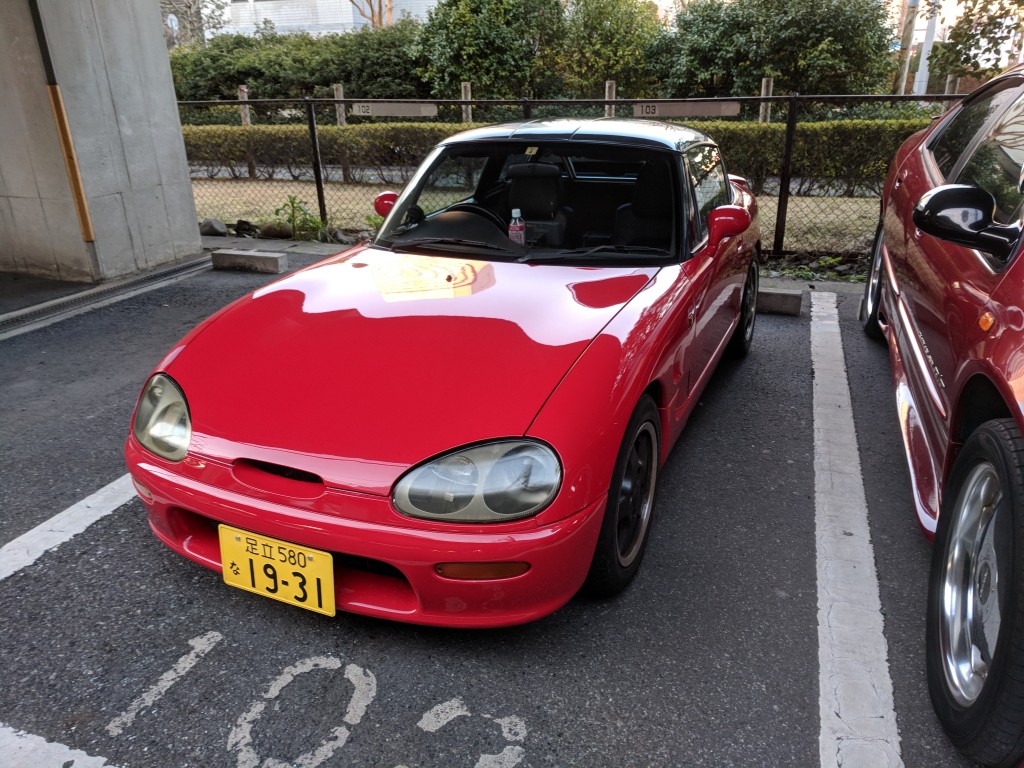 Seriously, this makes my Miata feel huge.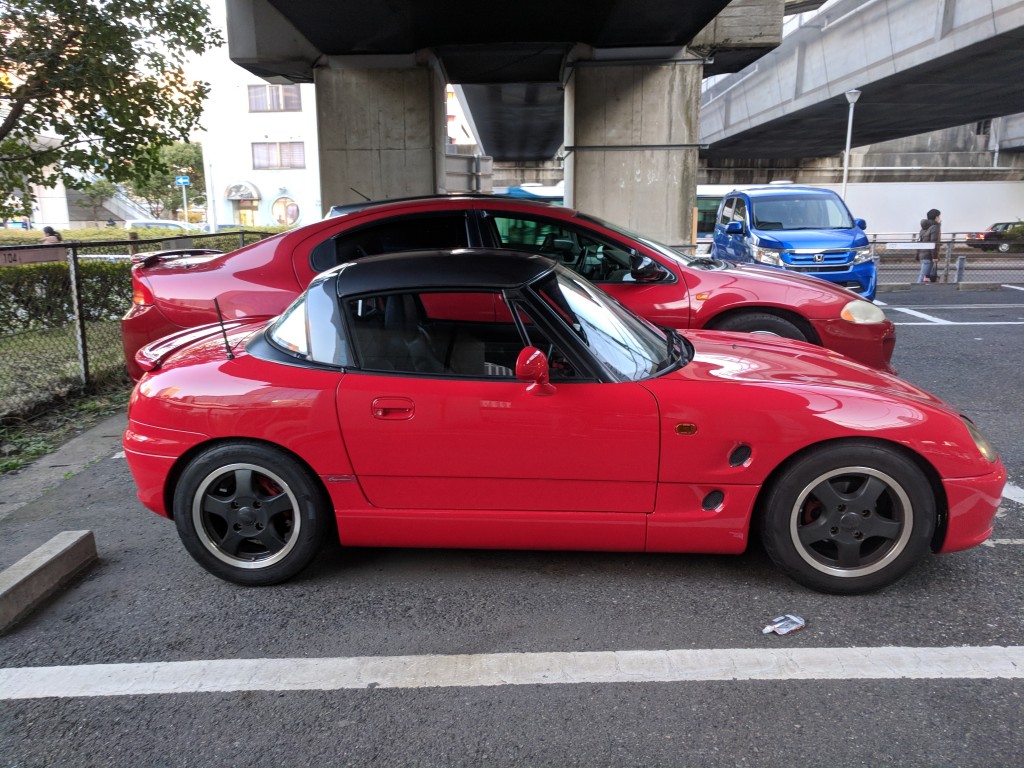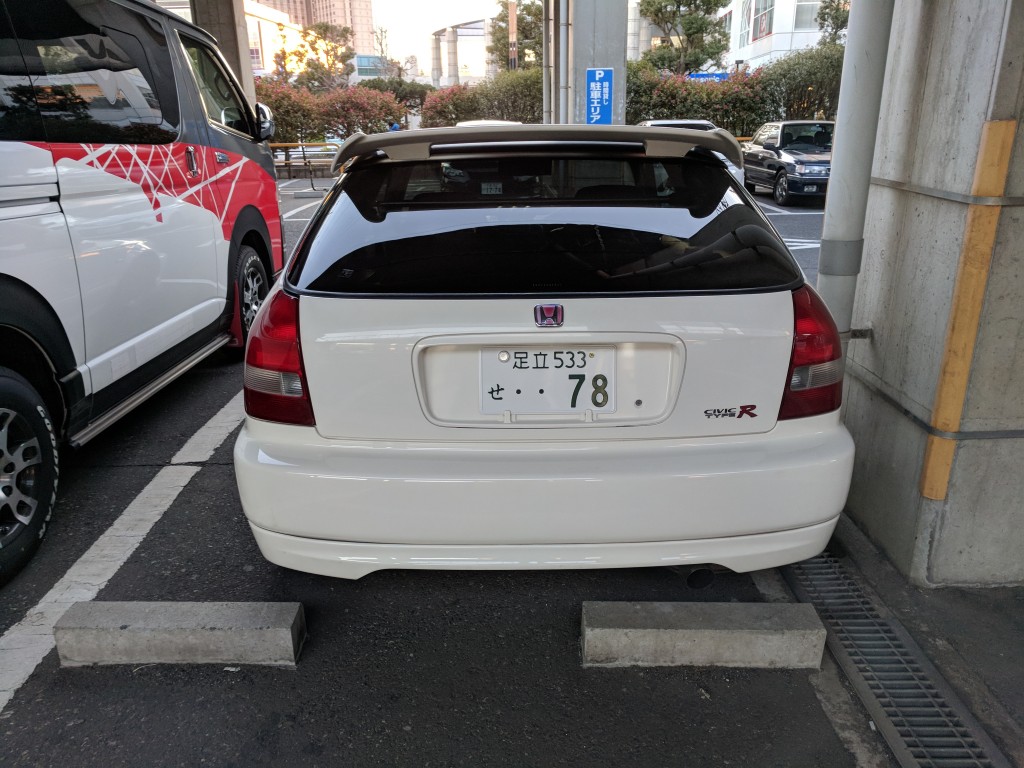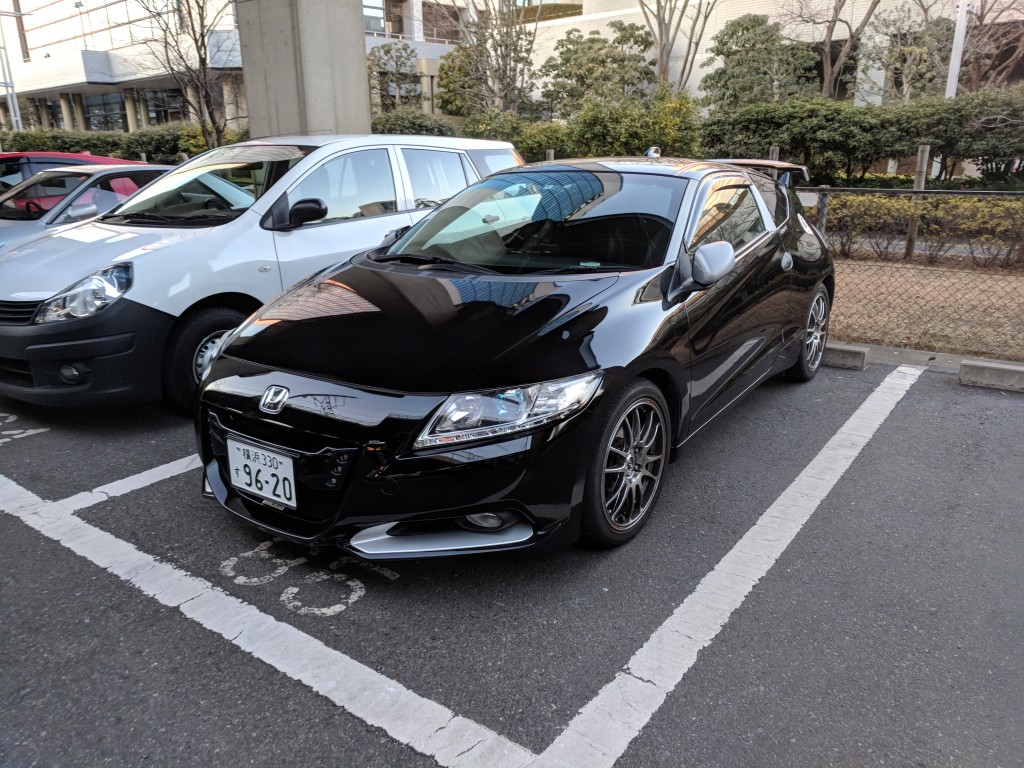 R32 GTR.  Looking just about perfect.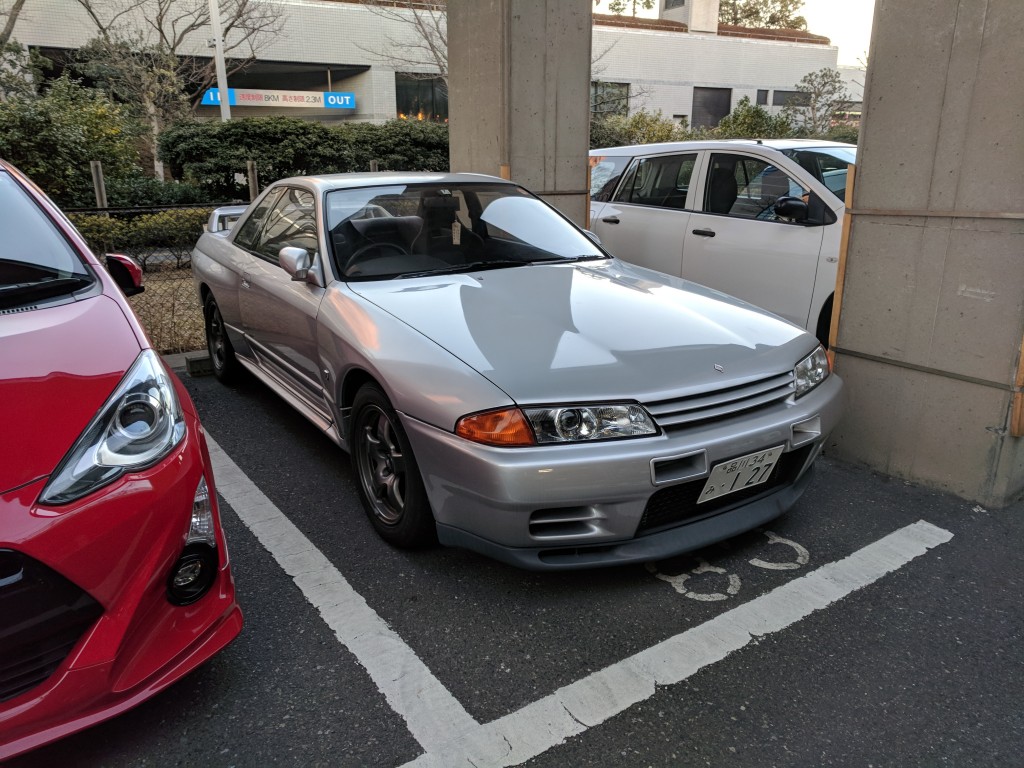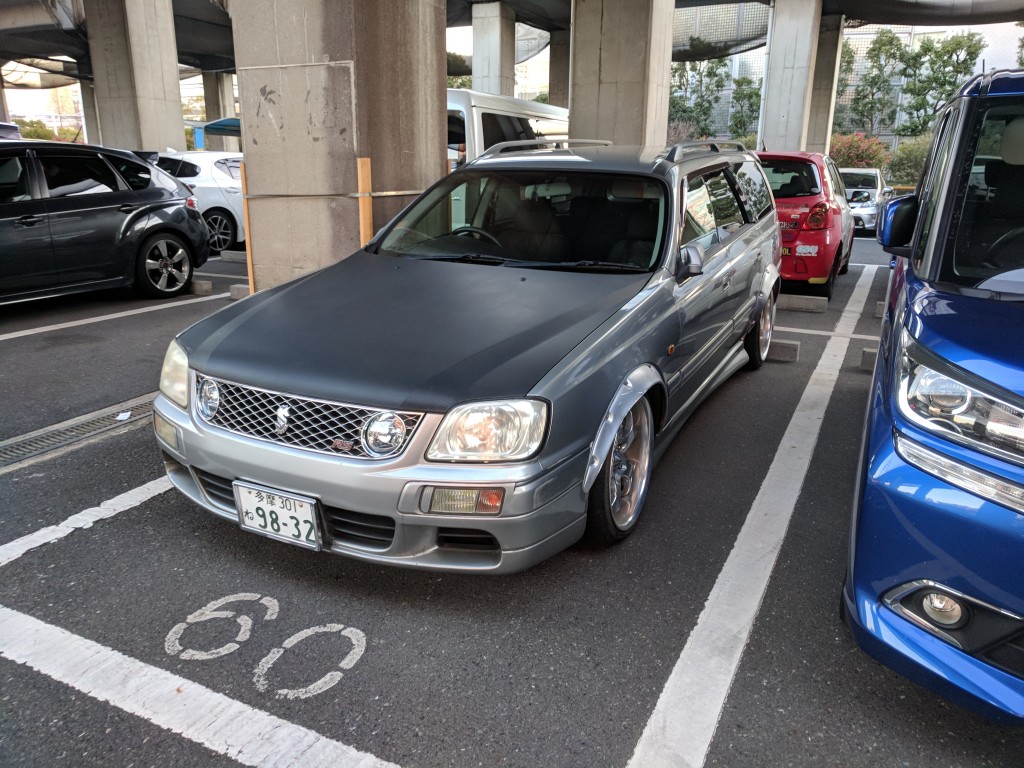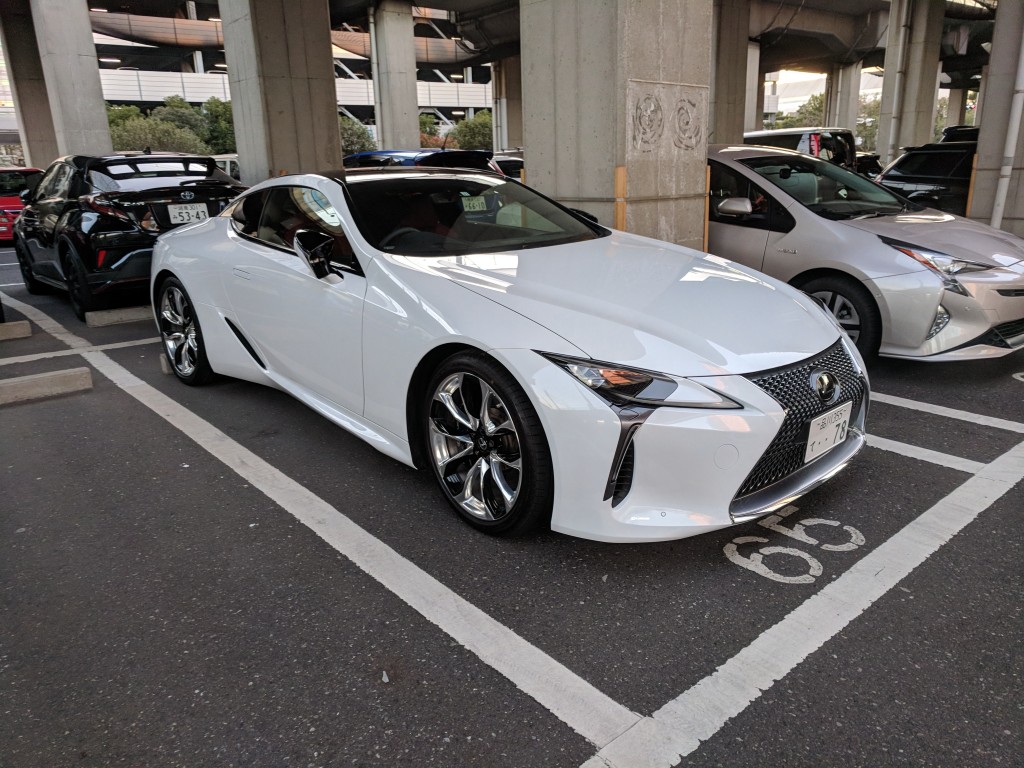 I have no idea what this is, but just the number of "low end" cars you see with some level of modification is very high in Japan.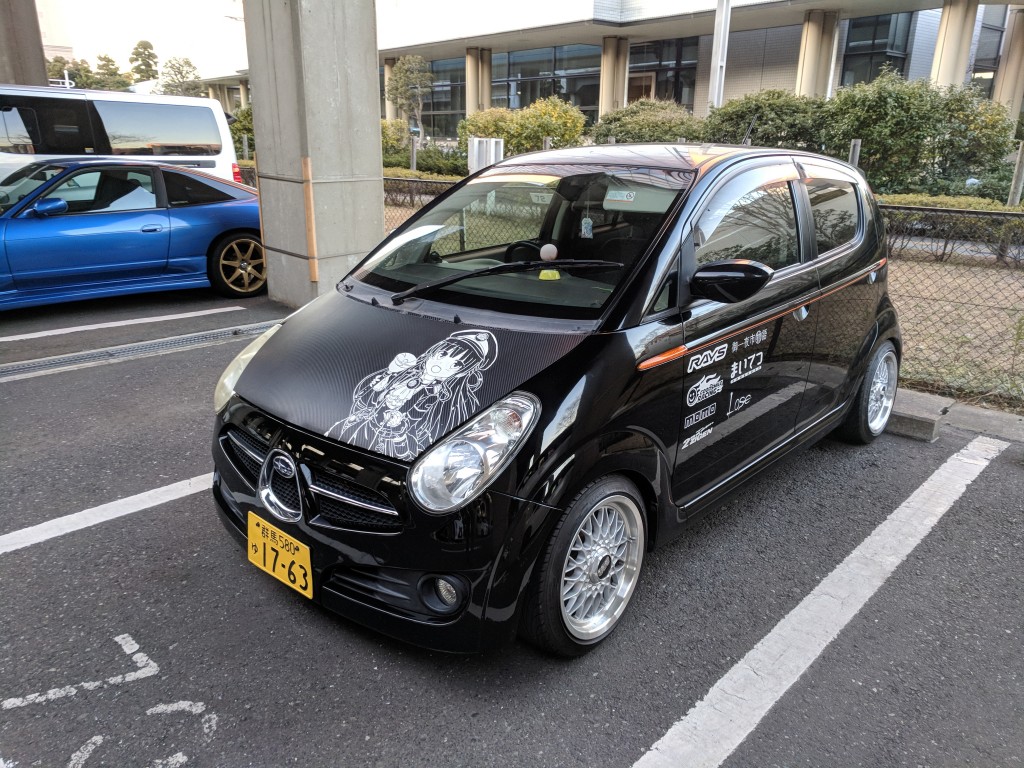 I think the 240sx/180sx is the very first car that I saw which made me realize I was a car nut.  This one looked amazing.