Yesterday I attended yet another awesome Cars and Coffee at the Circuit of the Americas.  This is the first time I decided to park my own car in the show area.
This post will mostly be a photo dump, but there's three cars in particular that stood out as very special.  First was a Porsche 959
The 959 was built for Group B rally, and was the fastest production car in the world at 197mph/317kph… when it was released in 1986.  Only 345 were ever built, making them very rare indeed.
Next was a WRX STI 22B.
On paper this car (of which only 400 were made) produced 280ps… but with a 0-60 of 3.9 seconds, I think we can safely call BS on the power stats.  When it came out in the mid 90's, it was absolutely insane, and is pretty much the coolest car ever built by Subaru.
And finally, not so rare, but very cool was a Liberty Walk kitted Ferrari: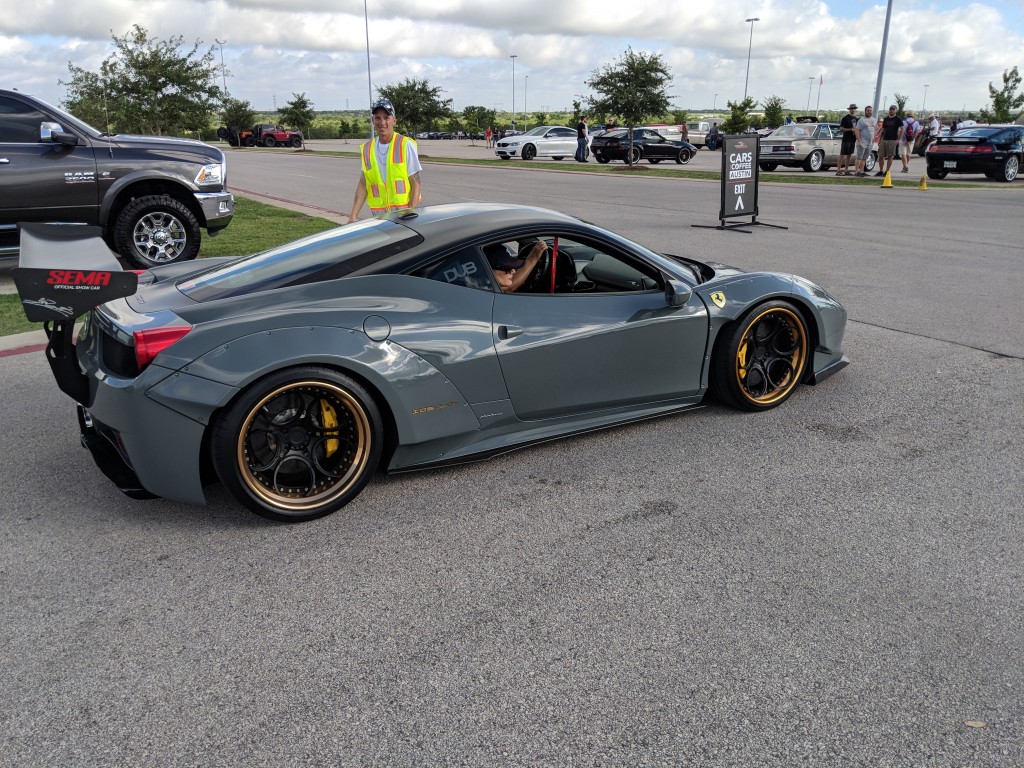 Liberty Walk produces some very polarizing kits, with many folks proclaiming that cars like this are "ruined".  I think it's super rad.