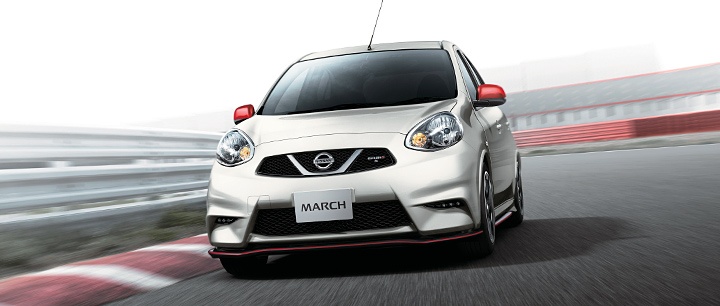 If you live in the US, it's likely that you only know of the Nissan March from video games as that little car you never bothered playing.  If you live near the Southern border, you might see them as the Nissan Mirca wearing Mexican plates.  It's a supercompact from Nissan that is usually a boring vanilla people mover.  So why am I talking about it?  Because it turns out there is a Nismo edition you can get in Japan.
The Nismo edition includes revised body work, upgraded suspension, and a sportier interior.  The regular Nismo edition has the same 1.2 liter 3-cylinder engine as the regular March, power robbing CVT included.  If you upgrade to the Nismo S however, you get a tuned 1.5L which makes 116hp through a 5 speed manual.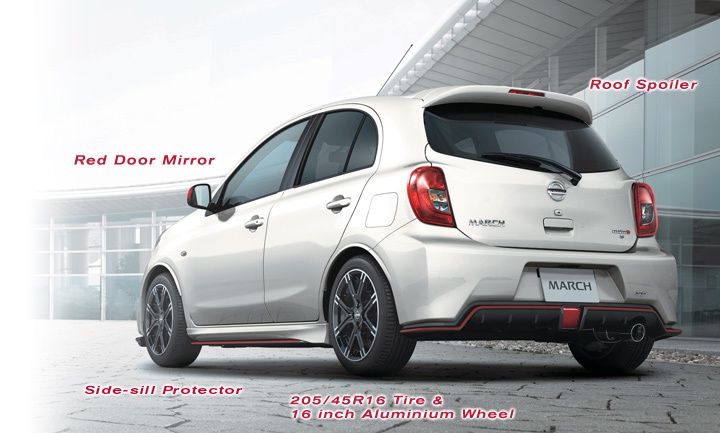 This car probably isn't interesting to too many people.  Even the Nismo S is slower than just about any compact car you can buy here.  There's something about sport editions of low-end cars that I really like.  When an auto maker does this, I feel like they are acknowledging that people want to own a car that has a fun side, even if they have to pick a car that is on the practical side.  Ford seems to have done that with the Fiesta ST, which is by all accounts a superb car.  I hope the ST is the beginning of seeing more cars like that on our shores.  I think something like the Nismo March could do well here also.  What are your thoughts on this?